Description
Ignite your passion for marketing!
Ignite 2019 is an Exeter based marketing seminar that is not to be missed! If you want to increase sales for your business and grow your own skillset, this is the event for you.
Ignite combines the key sectors of modern marketing with each speaker an expert in their own field, all of our speakers are from local businesses and are eager to share their knowledge with you.
Do you want to make 2019 the best year for not only your businesses growth but also your own personal growth? If the answer is yes, come along to Ignite 2019.
The day will consist of six 30 minute, talks by industry experts so make sure you bring a notepad because you will not want to forget these.
Included in your ticket price is tea and coffee to keep your brain powered and a finger buffet provided by YMCA – 100% of the ticket sales go to this wonderful charity! (*minus booking costs and VAT)
Then, it will be the perfect time for you discuss all the new things you have learnt and most importantly network with both other visitors and with our speakers.
Start your new year off the right way and ignite your passion…
Ignite 2019's Speakers
Jonathan Alder, Alder & Alder – Building Your Brand as a Business
Jonathan is a brand specialist, working with ambitious organisations to give them a competitive advantage. He has 28 years' experience in the design industry, and in that time has worked with clients of all sizes, from startups to multi-national corporations.
In 2007 Jonathan established Alder and Alder in Exeter. He works closely with businesses across the South West, helping them to develop effective brand strategies. Jonathan then creates visual identities that are distinctive and memorable.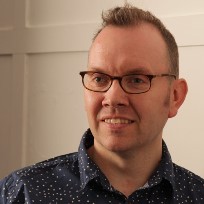 Find Jonathan on Twitter or LinkedIn.
Vic Williams, Audacious Company – Why You Should be Using LinkedIn
I help Business Owners, Company Directors, Coaches, Consultants and Sales Professionals use LinkedIn to get more inbound leads through the unique system. I have developed this system from over 7 years of research and daily use. Visit www.theaudaciouscompany.com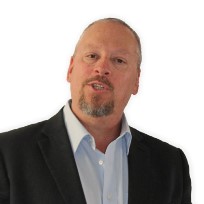 Find Vic on Twitter, Facebook or LinkedIn.
Daryl Fulls, Scribble & Ink – Print Marketing is Still Here and Just as Important
For 25 years my career was spent building a footwear brand MOSHULU. This was our family business and I held just about every role in it right up to Managing Director, I left 6 years ago and took some time off, then I bought Inkost Ltd in Newton Abbot.
Originally just selling ink cartridges, now we offer business supplies, office furniture, copiers, branded workwear, merchandise and more. We take the hassle out of sourcing for our customers, we make them smile, by creating an environment where smiling is normal!
Our design studio, is where we use the power of design, to creatively connect growing companies with their customers and clients.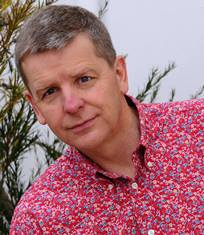 Find Daryl on Facebook or LinkedIn.
Richard Carpenter, Carson TM – Is telemarketing the key to growing your business?
Richard is one of the Managing Directors at Carson TM, a Telemarketing company for smaller businesses who want low hour contracts, but still want fantastic results. Richard owns many other companies in and around the Exeter area.
Carson is a product of his experience, with Richard having worked as a director, non-executive director and ambassador of his own companies and other organisations.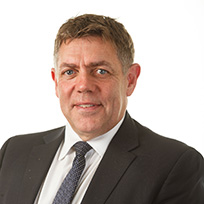 Find Richard on LinkedIn, Twitter or Facebook.
Dave Barr, South West Business Connections - Expose yourself to grow your business
Having spent 18 years running his own businesses in the marketing world and focusing on helping businesses growing their businesses he has a lot of experience and knowledge in this field and I love to share this to help others succeed.
One element of his business is Expos, they launched the annual business expo, South West Business Expo, back in 2012 and it has now become the 2nd largest business expo in the UK. He is a firm believer in the validity of Expos and will be sharing ideas and thoughts on how businesses can maximise their return by taking in part in these brilliant events, that do something no other marketing channel can do.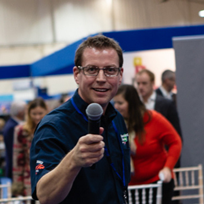 Find Dave on Linkedin, Facebook or Twitter.
Nigel Wilkinson, WNW Digital – How to Get the Best Results from Your Digital Marketing!
Nigel is the managing director of WNW Digital, a digital marketing and web development company in the heart of Exeter. WNW Digital has been running for 19 years and with years of experience before this, Nigel has covered most aspects of the industry.
Nigel works closely with his clients to improve their online sales and enquiries through their use of marketing techniques and the effectiveness of their website. If you want a new website or want to know about the latest digital marketing technique, Nigel is your man.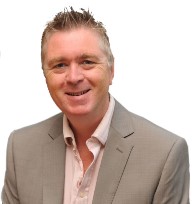 Find Nigel on LinkedIn, Facebook or Twitter.
Schedule for the Day
8:30am: We will welcome you into the seminar room with coffee and tea.
9am: The talks will begin, with regular breaks for top-ups of coffee accounted for.
1pm: The talks finish and a finger buffet provided by YMCA will be served along with time for Networking!
Don't miss out on your chance to improve sales and awareness of your business and increase your personal skillset at this brand-new marketing event!