Description
#IgniteTM is back for the third year on Tuesday June 25th 2019. Over the past two years around 250 educators from all over the region and country have come together to listen and interact on a wide range of topics. Feedback was extremely positive for both events so we are delighted to be opening up for a third year, with a few small changes to improve it even more.
If you have never been to a TeachMeet before, and although ours will have a little formatting to it for smooth running, you can get the idea of what they are about from this video. It is open to absolutely everyone to attend, whether you are about to start your teacher training or have been in schools for decades. You do not need a formal invite to present, everyone has ideas worth sharing and this is an open forum. If you would like to speak see the 'present' section for more information on different speaking opportunities. The whole point is to share practical takeaway advice for other educators. Here were just a few of the comments from previous events
'Absolutely amazing – this is what I needed – real advice from the horse's mouth'

'The most useful bank of knowledge I have accessed so far in my training'

'Brilliant event - All it has cost is my evening but WELL WORTH IT!!'

'Really great event – learning from each other has been brilliant and great catering too'

'Inspirational presentations'

'Excellent to see and learn from highly motivated teachers'
At the end of the TeachMeet there will be a raffle open to all attendees to say thank you for giving up your evening to attend. Current prizes include: Two night break for a family of 4 in the Chateau du Molay, £100 Amazon voucher, £150 Rising Stars resources voucher, 6 Month Ultimate Subscription to Twinkl, One Year Subscription to Kapow Primary, 5 USB SuperChargers (worth £50 each), Amazon Echo Dot, Big Bag of Books (courtesy of Crown House Publishing), Several Educational Books from John Catt, with more to be added as the event gets closer.
With such great feedback from last year make sure you don't miss out this time! The plan for the evening is as follows
4:30 - Event open to arrivals and networking. Complimentary Refreshments available

5:00 - Welcome and TeachMeet start.

5:05 - First Keynote - Tuesday Humby

5:30 - Audience Micro-presentations (presentations of 5 minutes)

6:20 - 7:30 BBQ Dinner and 2 sets of 20 minute optional workshops. First run 6:25-6:45. Second Run 7:05 - 7:25. BBQ, Ice Cream and other refreshments will be served throughout enabling people to choose to go to one, both or no workshops.

7:30 - Second Keynote - Glenn Russell


8:00 - Audience Micro-presentations (presentations of 5 minutes or less)

8:45 - Raffle and Thanks

9:00 - Close
Presenting
As mentioned above this is an open event and anyone is welcome to come and present at the event, as long as the talk is practical and useful to those in the classroom and can be kept to under 5 minutes as a micro-presentation or to around 20-25 minutes as a workshop. The 5-minute talks will be in the main hall to all attendees. The workshops will be breakout groups in classrooms. If you choose to do a 5-minute talk, we are really excited to announce that the fabulous Graphic Recorder Rebecca Osborne will be sketching your talk as you go. To register your intent to present please select the appropriate presenter ticket. We will then be in touch to clarify the content of your presentation or workshop and will list it on this page so all attendees can start to see a picture of what to expect from the 30 or so talks on the evening. We are excited that the most inspirational part of this TeachMeet will be the sharing of practice from within the profession, so if you are thinking of presenting but want to discuss it first please get in touch via drichards@ormistonventureacademy.co.uk


List of Speakers
Keynotes
Tuesday Humby - @HumbyMrs - Regional Director North and Executive Principal. Global Teacher Prize Nominee 2017.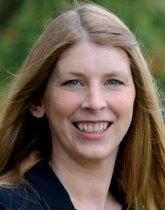 Tuesday Humby is a qualified teacher and currently Executive Principal of Ormiston Chadwick Academy, which was judged as Outstanding by Ofsted in December 2016 and ranked as the fifth best secondary school in the North West in 2016. She holds Masters degrees in both Child Law and Educational Leadership and Management and is a qualified SENCO. She is a current Ofsted Inspector.
Tuesday has taught across private and public sectors nationally and internationally. She has significant experience of school leadership at all levels and continues to be an active practitioner in the classroom, teaching across a range of subjects including Law, Politics, Drama, English and Mathematics. She has experience and interest in developing effective leadership teams and is passionate about teaching and learning and professional development. Her research interests include school improvement in areas of socio-economic disadvantage.
Glenn Russell - Executive Headteacher Stalham Academy - Double Nominee in TES Awards 2019. @GlennRussell84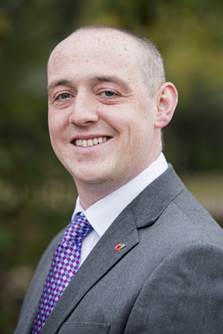 Glenn is an LLE and the Executive Headteacher of Stalham Academy and St Clements Hill Academy. Stalham have recently received lots of recognition for the excellent work that has taken place there including being nominated for several TES awards in 2019. 'Valued People, Successful School' is at the core of how Glenn and his schools work. This is the principle that all in our learning community are to be valued, looked after and supported. For our children, this looks like caring and supportive staff and approaches. For our staff, it means approaches that reduce workload, ensure work-life balance and give them time to do the best for our children. For our community, it is valuing the contribution that they can all make to the progress and outcomes of all associated with our learning community. Glenn will be talking about this work in his keynote.
Workshops
Sarah Simm - @Venture_Perform - "Meet the Experts': an active learning tool to help contextualise understanding, improve engagement and raise achievement."
Ron Richards - South West Grid for Learning - "Keeping children (and staff) safe online - an introduction to some useful tools"
Anna Catlin - @330training - "What's behind the behaviour?"
Dave Jones - @UEADave - "Using retrieval practice to develop subject-specific vocabulary"
Jon Biddle and Richard Ruddick - @jonnybid @RuddickRichard - 'Using Graphic Novels In The Primary Classroom'
Phil Smith - @TSNphil - http://www.tsn.org.uk - "Microorganisms at KS2, how much truth in the peanut story?!"
Merryn Brodie and Nathan Kelly - How can retrieval and retention strategies support the progress of Year 9 boys?
Paul Osborne and Rebecca Osborne - @Studioposborne @rebecavosborne "Draw It ! - Illustrating the point"
5-minute Micro-Presentations
Dave Jones - @UEADave - "Making the most of online courses for your own ongoing development"
Tom O'Donoghue - "My First TLR"
Jakub Wederlin - @werdelinEdu - http://cooperativelearning.works - "Cooperative Learning as an approach to cohesive networking in MATs and hubs, ref Sheringham Maths SSIF."
Drew Howard - "Teaching and Learning Cycle, Language for Learning"
Jayne McCallum - "Shirley Clarke's Cooperative Improvement"
Phil Smith - @TSNphil - http://www.tsn.org.uk - "Support for 'Real Science' across Norfolk"
Shobnam Islam - "How can frequent peer review be used at KS4 to boost progress and encourage independence?"
Amy Jackson - "Bringing Early Years ethos into Year 1"

Eleanor Cunningham and Mike Walsh - "Making sure everyone enjoys a residential trip"
Meda Bock-Brown and Joshua Plackett - "How can high expectations be established and reinforced with challenging KS3 groups and KS4 groups of a broad ability range?"
Karmen Macklin-Betteridge - "Bridging the vocabulary gap one word at a time"
Fraser Wilcox - "What impact can didactic lesson practice have on MPA students?"
Elliot Loveless - "How can we improve the success of LPA students in answering assess based questions"
Clementine Pellegrino - "Using Quizlet as a homework tool to support recycling of knowledge"
Chris Carey - @ClassNorfolk -
Sponsors
This event would not be possible without our sponsors who are helping us to ensure we can make this event free to all, so if you get the opportunity please take a look at what they have to offer either on the night of the event or in the lead up to it. It is great to see companies like these who want to support this development and networking opportunities for teachers.
Main Sponsors

Ormiston Academies Trust (OAT) is one of the largest not-for-profit multi-academy trusts in England. Multi-academy trusts are charities that run schools to give local children a great education. We educate 29,000 pupils across six English regions, in 30 secondary schools, 7 primary schools and 1 special school. We are one of the longest established Trusts and have been sponsoring academies since 2009. Our mission is to become the Trust that makes the biggest difference, both inside and outside the classroom. When we think about what kind of difference we want to make, this is defined by our three core purposes, which are to TEACH and DEVELOP our pupils, while we effect CHANGE so that we can create schools where no one is disadvantaged.

Educake is a subscription-based online homework and revision website. It's used by thousands of teachers, saving them time with its easy-to-use auto-marked questions. Educake is currently available for AQA, Edexcel, OCR Gateway and WJEC GCSE Sciences, and AQA GCSE Geography. There's a free 30-day trial and subscriptions cost £480 a year, for a whole school. You can start your free trial at our website www.educake.co.uk