Description
There's a lot to be excited about as a developer. New technologies, new perspectives on writing code, new opportunities for automation, new experiments to do with users and new ideas about what can be refactored and improved. But how often do you run into a wall with your excitement when members in your team are not as eager to jump on the wagon?
The aim of this workshop is to help you ignite your development team. How can you build a 'Developer Culture' where developers are encouraged to experiment, learn and collaborate? How can you create an environment where developers actively seek out users, break down work and help the Product Owner make decisions about what is valuable and what is not?
All with the purpose of improving your ability to deliver working, high-quality software to your users faster and have more fun while doing so. The heart of what Agile software development should be all about.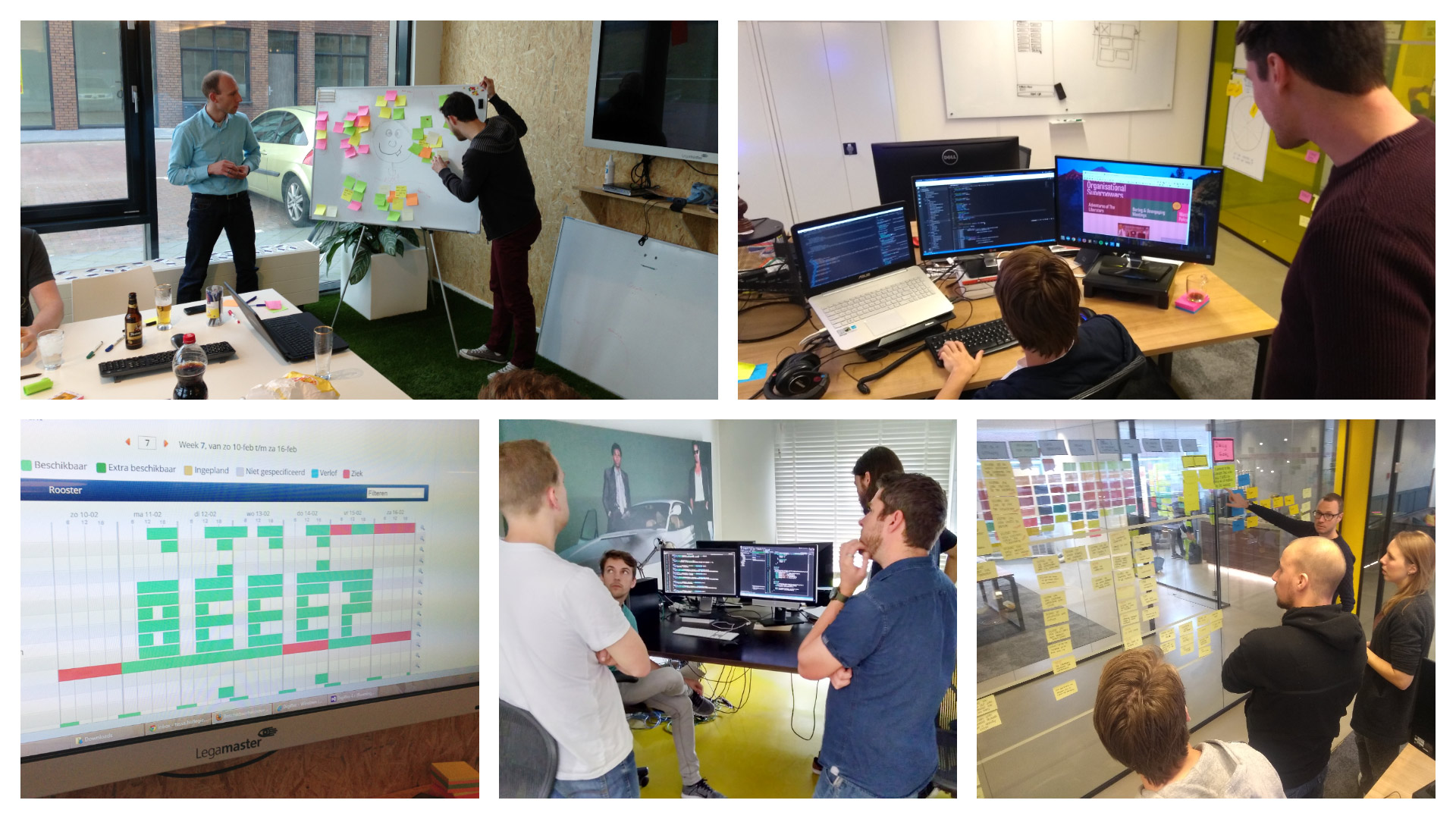 This workshop is unique in that it brings together a large group of experienced developers from many different organizations, including many well-known developers. Instead of relying on theoretical models and the wisdom of a couple of experts, we will instead honor the creativity, wisdom and experience of everyone in the room. By working together through two days, we will explore what makes success possible and devise practical strategies to make that happen in your team right after this workshop. We facilitate the workshop with Liberating Structures so that every voice can be included and everyone can be engaged.
Intended audience
This 1-day workshop is aimed at developers who are eager to ignite a developer culture in their team or broader organisation. For an even bigger impact, we encourage you to bring team-members. This effectively turns the 1-day workshop into a powerful team building activity, while also growing your professionalism as developers. Check below for our discount for teams.
Overview of the program
A more detailed program will be made available at a later date. We will use the morning to get to know each other and to share our experiences. Based on this, we will identify which preconditions make success possible. We will use the afternoon to devise practical strategies that you can start using right away in your team. There is also plenty of opportunity to give and get help.
Learn about Liberating Structures
Liberating Structures are simple-yet-powerful interaction techniques that excel at building engagement in groups and giving a voice to people who normally don't speak up in groups. This makes them ideally suited for use in your team. By experiencing how we use them, we effectively give you the examples you need to try them with your team.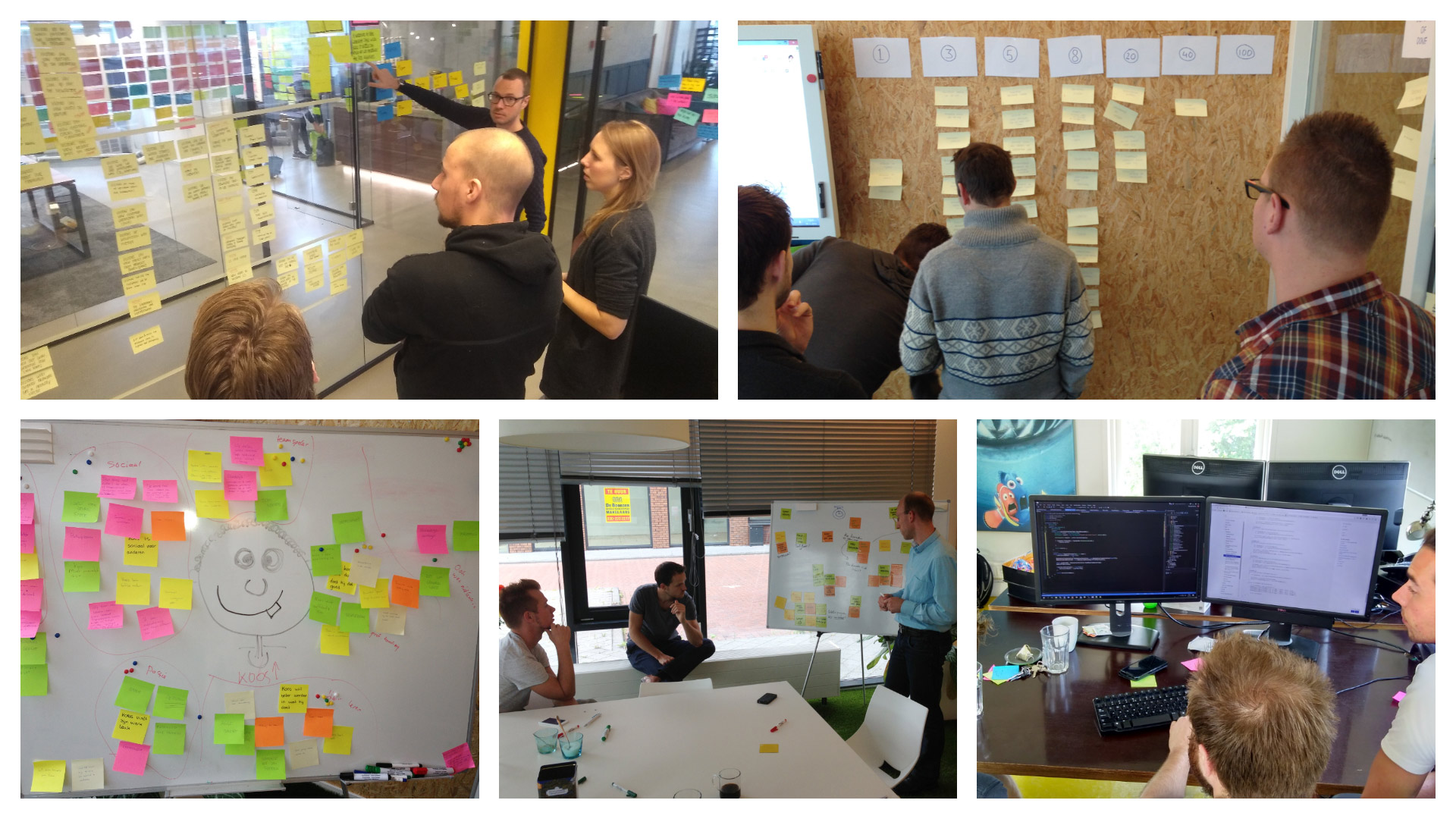 About the Design Team
The Design Team is responsible for designing and facilitating both days. This year's Design Team consists of Peter Gotz, Thomas Schissler, Jeroen de Jong, Darcy Dwyer, Barry Overeem & Christiaan Verwijs. Most of us are experienced developers and have built developers cultures in our teams and organisations. Peter and Thomas are stewards for the Scrum.org Professional Scrum Developer-class.
Further reading
Tickets & Venue
Regular tickets are priced at €500,- (ex VAT & service fee). With our team discount, we happily encourage you to bring members of your team. Bring four or more people, and receive a discount of €100,- per participant. The same discount also applies if you are participating in our Scrum Master Learning Journey. All tickets include a luxurious lunch for both days and free drinks and bites throughout the day.
Can I Pay By Invoice?
We love simplicity. Booking through EventBrite is both simple, safe and fast. You also automatically receive a VAT invoice from us. If you are unable to pay - for example because others have to do this - we can send you a manual invoice. Please contact us at info@theliberators.com and let us know the name of your company, the address, a purchase order (when relevant) and the VAT-number when your company is EU-based. Because this process is manual and requires manual checks, we add an administration fee of €100,-. When your organisation requires vendor registration, longer payment terms, split invoices or signed vendor agreements, we add a complexity fee of €100,-. In other words, your organisation can save money by keeping things simple.
We don't like fine-prints either, but please make sure to check out our (short) Terms and Conditions for Training Services and Privacy Policy. They apply to all registrations through EventBrite, either done by you directly, by us on your request or a third-party on your behalf.