Description
IGNITE YOUR INNER POTENTIAL™ with Kul Mahay


It takes just one moment to change your life; that moment starts here. Be bigger, better, bolder than you ever thought possible.


IGNITE YOUR INNER POTENTIAL™ has landed, and this is THE place to start to make the changes in your life to become the person you always dreamt of being. It is possible…if you believe you can, then you will succeed.
Cut out the commotion of life that doesn't matter and open yourself to the potential of the real you. Believe me…it does exist and I will show you how to achieve your true capabilities. Together we can make this happen.
After attending IGNITE YOUR INNER POTENTIAL™ you will walk away with the most powerful strategies to tackle anything life throws your way.
You have the choice


You can continue to allow life to dictate itself to you or you can finally tap into that hidden resource within you and start designing your own success.


During this one day event You will learn how to:
• Achieve breakthroughs in your thinking
• Find that deeper latent power in you
• Build supreme confidence in your life
• Understand how to create a significant and lasting change in any area of your life
• Smash those limiting beliefs and stories that are holding you back right now
• Build REAL & LASTING Confidence
• Create powerful daily habits to OWN your day
• Start a new journey of success and happiness
• Love yourself at the deepest level

You will walk away with:
• Ground breaking strategies to master your thinking
• Tools to dig deep within yourself to find your true purpose
• The art of setting goals that invigorate and excite you
• Tactics to handle the challenges and obstacles in your life
• The habits used by master coaches and entrepreneurs in their lives
If you choose to go FULL OUT and buy the VIP ticket you will get a comprehensive personality profile completed together with a follow-up coaching session with Kul to understand how you can use t to improve your relationships with loved ones, clients or your team or colleagues for maximum return. Compliments of Leading 4D Personalities.
Here is what past attendees have said about IYIP: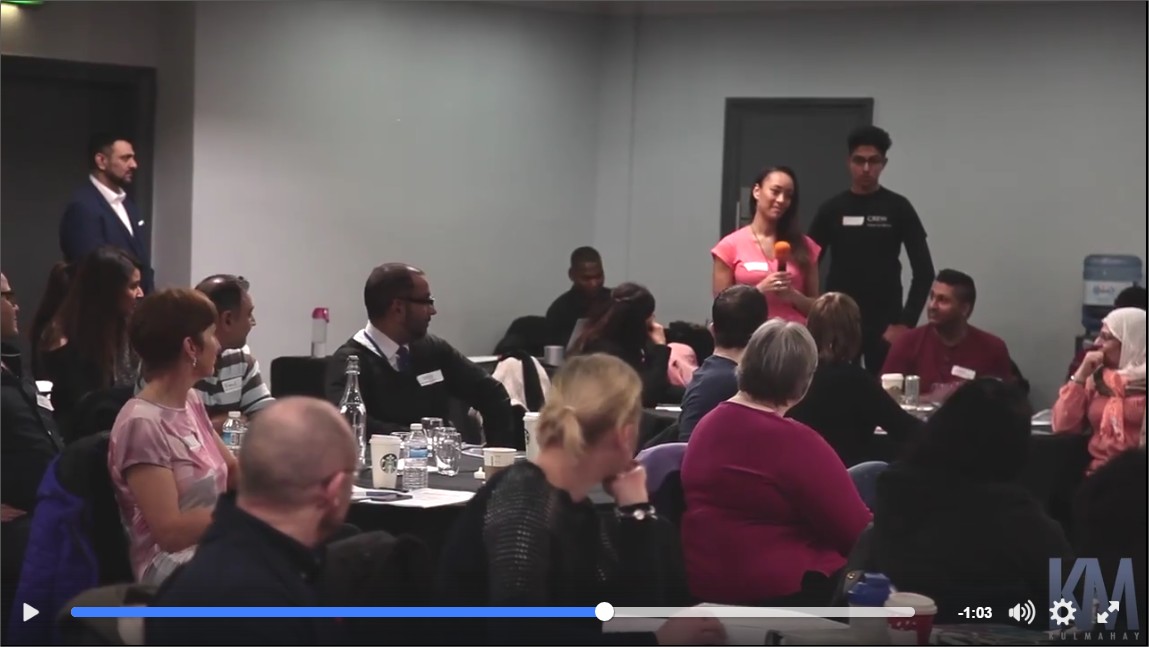 "Wonderful, positive energy. The sessions made you dig deep and think carefully about synergy between what you do and what you say you do" ~ Bina Sitaram
"10/10! Interaction great, content fab, great to be around like-minded people!" ~ Dawn Grey
"Inspirational, motivational and passionate with an added bit of fun and crazy!!" ~ Bee Kaur
"The seminar was amazing! I would rate it 10/10. Highly recommend that you attend this event to connect with like-minded individualsto help you make a change in your life in a positive way." ~ Bobby Soni
"Simply Awesome! The energy and passion is simply breathtaking." ~ Himat Lakhman
"Excellent energy and content. Enjoyed the fun aspects of it very much. 10/10! All the tools needed were taught to help me grow to be a better me" ~ Diane Evans
"Brilliant and full of energy and love and strength" ~ Rachel Serban


PLEASE NOTE: Due to limited seating cancellations made within 3 days of the event starting will NOT be refunded! Kindly appreciate that it is very difficult to fill these spaces at such late notice, if for whatever reason you are unable to attend do feel free to either re-sell or gift your ticket to someone.