Description
Scrum is simple: deliver done software every Sprint. But does creating done and valuable software every Sprint sound like an insurmountable challenge to your team? Do you feel that your team can make the next step, but you don't know where to start?
Ignite your Scrum Team with this workshop. How can you build an environment where Scrum Teams can deliver done and valuable software every Sprint? Where developers can collaborate closely with users and break down work. How can you build the skills, technologies, and toolsets needed for this? How do you resolve the many impediments getting in the way of this? And how do you create a "developer culture" where these challenges are welcomed as puzzles-to-solve instead of impossible mountains to climb.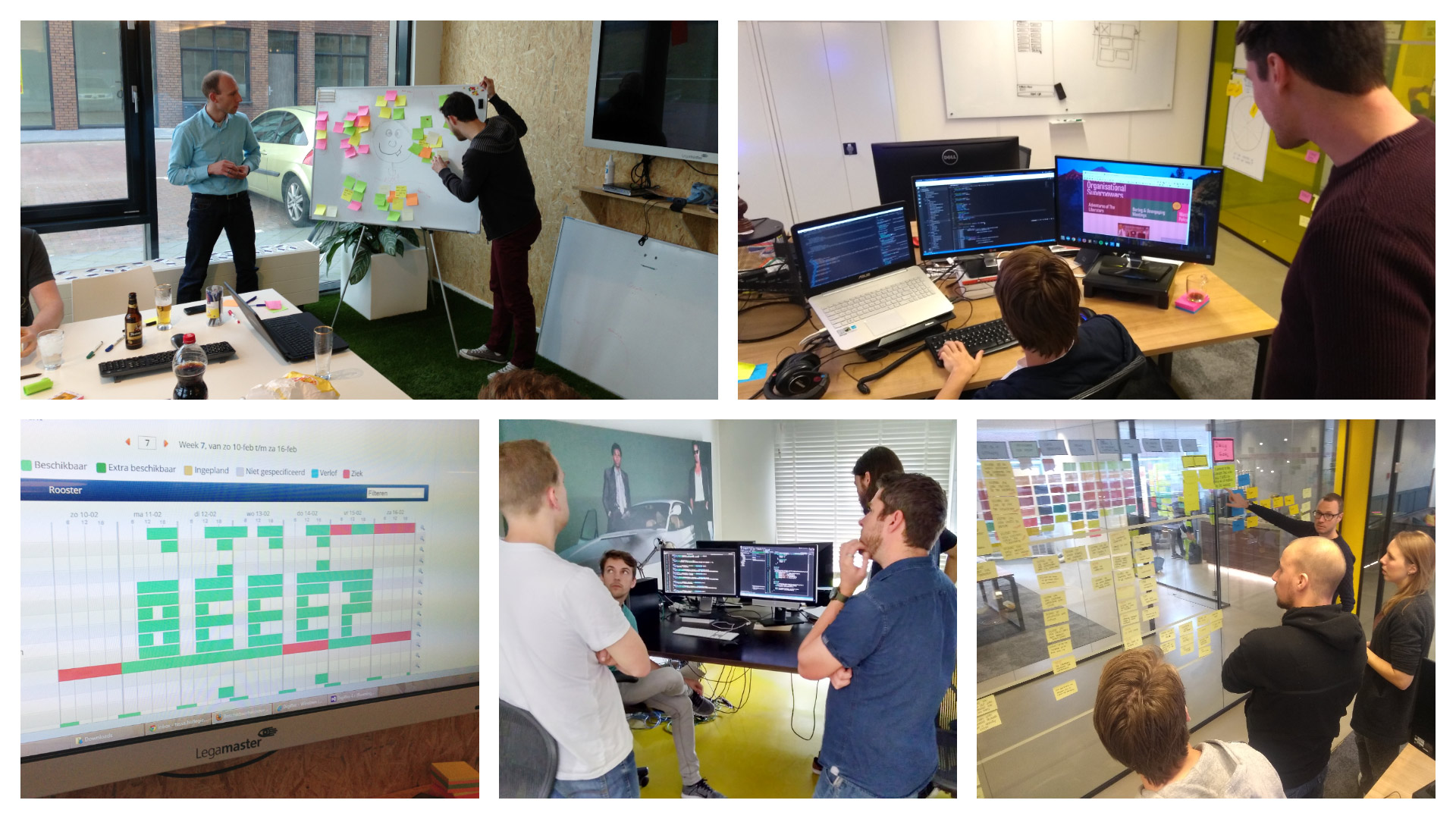 Our purpose with this workshop is to help you and your team find break-through solutions to solve the hard challenges you face when releasing done software every Sprint. For this, we bring together a large group of experienced developers, Scrum Masters, Product Owners and people passionate about Scrum. We will create an environment where you can rapidly give and get help, learn from others and tap into a huge support network.
Intended audience
This 1-day workshop is ideally suited for Scrum Teams that are aiming to release done software every Sprint but are struggling to make that a reality. Join with your entire team if possible, or send several representatives.
Overview of the program
We will use the morning to get to know each other and to share our experiences. Based on this, we will identify which preconditions make success possible. We will use the afternoon to devise practical strategies that you can start using right away in your team. There is also plenty of opportunities to give and get help.
We are likely to include the following elements:
Play the 'Done'-Exercise card game with your team to discover how creating "Done" software every Sprint is the best way to reduce the risk of complex work;

Use the Responsibility Process to start with what you can change, instead of what you can't;

Use 'Discovery & Action Dialogue' and 'Critical Uncertainties' to discover breakthrough solutions and strategies for making progress - even in the face of what seems impossible;
Develop 15% Solutions to create snowball change by starting with the smallest things you can change;
Learn about Liberating Structures
We facilitate the workshop with Liberating Structures so that everyone has the opportunity to be fully engaged and involved. Liberating Structures are skills you can learn as a team to improve how you find out-of-the-box solutions, give and get help and tap into your collective knowledge and experience. As a nice bonus, you will learn how to use these skills to continue making break-through discoveries long after this workshop.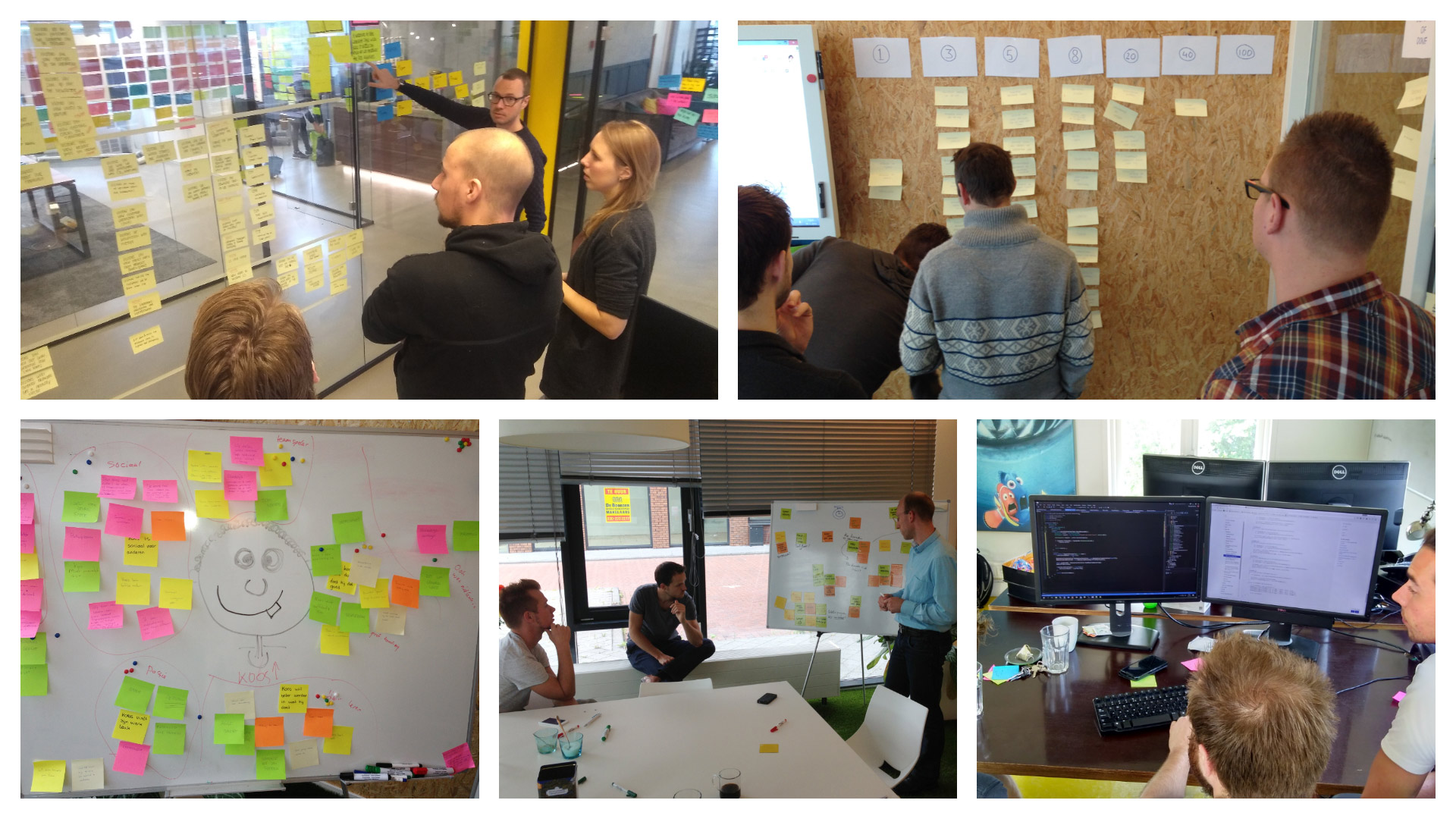 About the Design Team
The Design Team is responsible for designing and facilitating the workshop. This year's Design Team consists of Peter Gotz, Thomas Schissler, Jeroen de Jong, Darcy Dwyer, Barry Overeem & Christiaan Verwijs. Most of us are experienced developers and have built developers cultures in our teams and organisations. Peter and Thomas are stewards for the Scrum.org Professional Scrum Developer-class.
Further reading
Questions & answers
Can I pay by invoice?
Booking through Eventbrite is simple, safe and fast. You receive a valid invoice after your purchase. This simplicity allows us to offer tickets through Eventbrite for a price that is 10% cheaper. However, if you need to pay by invoice, we can send you a manual invoice for the regular price instead. Please contact us and let us know the name of your company, the address, a purchase order (when relevant) and the VAT-number when your company is EU-based.
Can VAT be reverse-charged?
Unfortunately, no. Tickets for public events are exempted from VAT reversal. We effectively pay the VAT for you. You can reclaim the VAT from your invoice through your local tax agency.
We don't like fine-prints either, but please make sure to check out our (short) Terms and Conditions for Training Services and Privacy Policy. They apply to all registrations through Eventbrite, either done by you directly, by us on your request or a third-party on your behalf.