Description
Celebrating Women Changemakers
Don't miss our third annual awards event!
Women who are working hard to make a positive difference in their workplaces or communities often don't get the recognition they deserve.
So we created Igniting Inspiration! Since 2017, we've published all nominations of women changemakers in the North of England on our website and will celebrate all nominees at the awards, showcasing one woman from our five categories.
We believe there's greater value in raising awareness of your social impact initiatives right away and we'll help you to make the right connections before, during and after the event.
We've helped secure PR for previous nominees, and former entrants have gone on to win further accolades, including the UK PM's Point of Light Award, a Diana Award and an MBE!
On the night, you'll hear interviews with the women selected from each category and enjoy entertainment from artists Miranda Arieh, No Fixed IDentity and Suzanna Dee.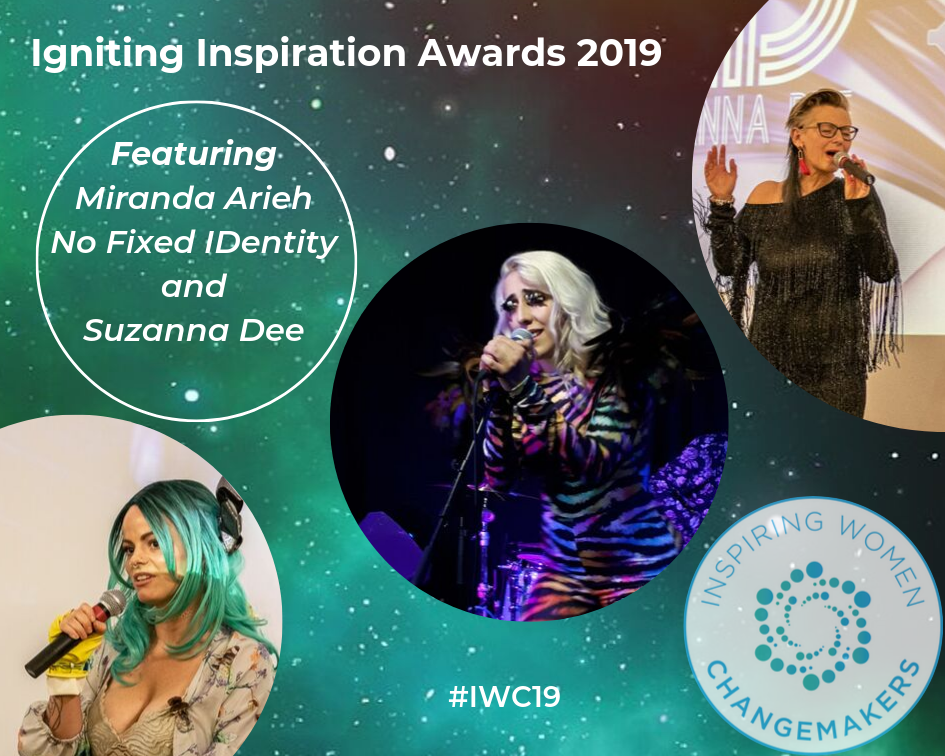 Food and Drink
Arrive at 6pm to meet other guests and enjoy welcome drinks and hearty canapes. Dinner is served hot buffet style, with a choice of chicken and vegan options as well as gluten and dairy-free. It's a Spanish theme this year!
Dress code
Come as the amazing you (whatever that means to you - posh frock/suit or black tie or even national dress).
Show your Support
Is your organisation truly committed to making positive social change? Do you know how important it is to ignite action and want your company to be seen as a catalyst for positive change when it comes to the progress of women? Then why not demonstrate your commitment to the wider business community by becoming a sponsor? Read more about our sponsorship opportunities here.
Staying Over
We have negotiated a room rate of £68 including breakfast The Midland Hotel. Just quote 'Award Ceremony' on booking for 28th Nov. The number is 01274 735735.
Accessibility
The Opportunity Centre is fully accessible and we have a buddy system if you're coming alone and feel a bit nervous.
Directions
Located opposite Forster Square station, public transport links are ideal. It is located 2 minutes walk from Bradford Broadway shopping centre, which has ample parking spaces at only £3 for a full day. Exit via either the doors located by H&M or Sainsburys and walk up Cheapside. The Opportunity Centre is directly opposite the Midland Hotel.
Refunds
In the event that you can no longer attend, your ticket is fully transferable up until the 28th November. Please advise us of any name changes so that we can update our table plans.
A 100% refund is available up until one month before the awards (23rd Oct), no questions asked and 50% refund until a week before. Unfortunately, no refunds will be given for cancellations made after the 15th Nov, sorry.
Organiser of Igniting Inspiration Awards - Celebrating Women Changemakers
Inspiring Women Changemakers is global, inclusive movement of people who genuinely want to see the world become a safer, fairer place for women, wherever they live and whatever they do.
For Changemakers: We give you the communications skills, connections and launchpad to campaign effectively.
For Organisations: We work with values-led organisations. Through our programmes, we give your team the tools, techniques and strategies to become highly effective leaders in a global economy. Learn more about how we can work to support your Communications, Social Impact and Inclusion aims.
Celebrating Women in Communities: We celebrate ordinary women doing extraordinary things through our Igniting Inspiration Awards, a year-round campaign to showcase the achievements and dedication of women changemakers, which culminates in an annual celebration event each November.
Visit www.inspiringwomenchangemakers.co.uk to learn more.