Event Information
Location
Gateway House
Woolwich
London
SE18 6QQ
United Kingdom
Description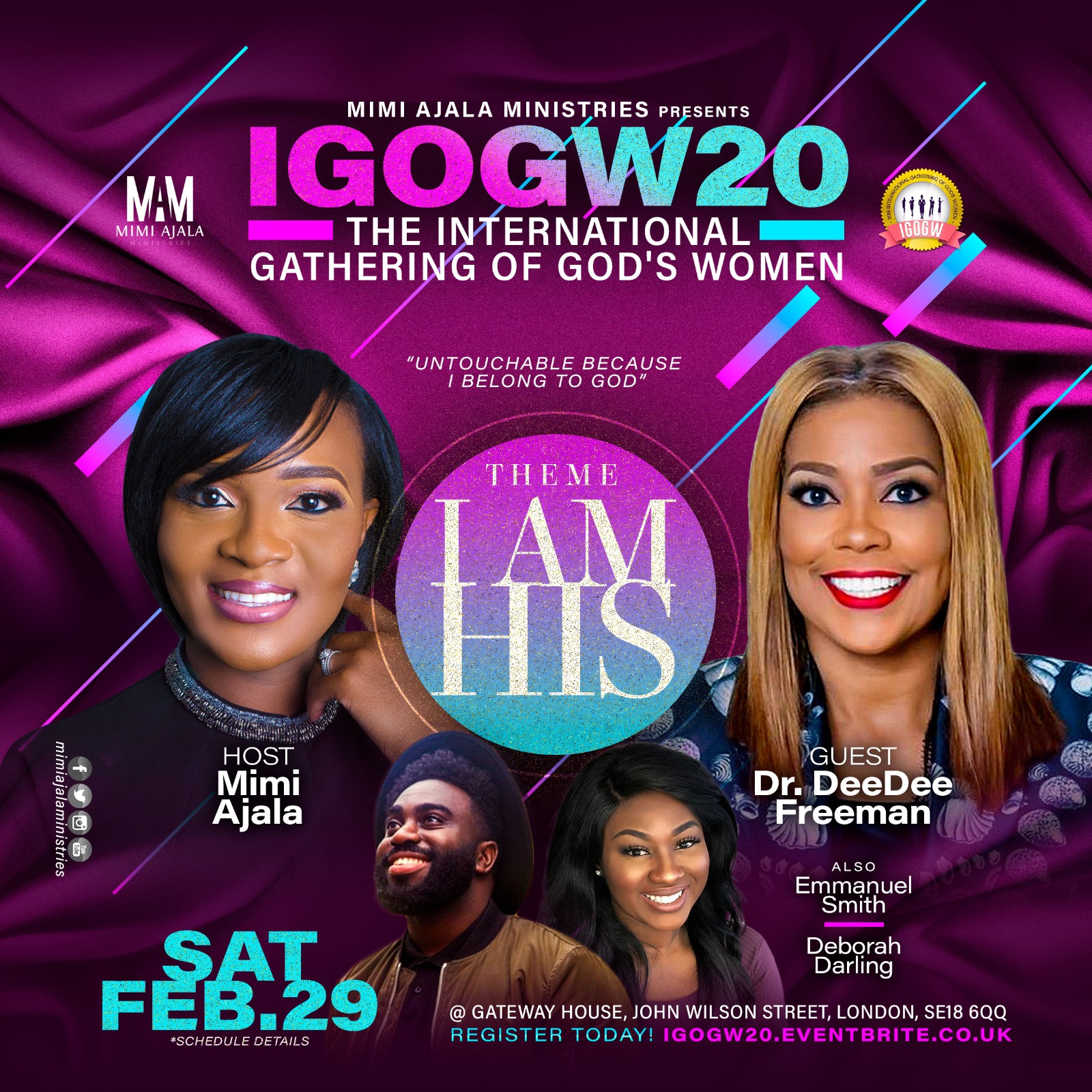 IGOGW 20 Trailer
The International Gathering of God Women is not merely a conference but an incredible experience, held in London, aimed at empowering the Christian woman in all areas of life until she reaches her God-potential. It is the coming together of Christian women from different churches, different ages, races, celebrating the one thing they have in common; Faith in Jesus Christ
Theme: I Am His
Doors open at 4:00 pm
We look forward to hosting you
The day is packed with worship and great messages for a restored, refreshed and empowered life, hosted by Mimi Ajala and her guests Dr. Deedee Freeman and others)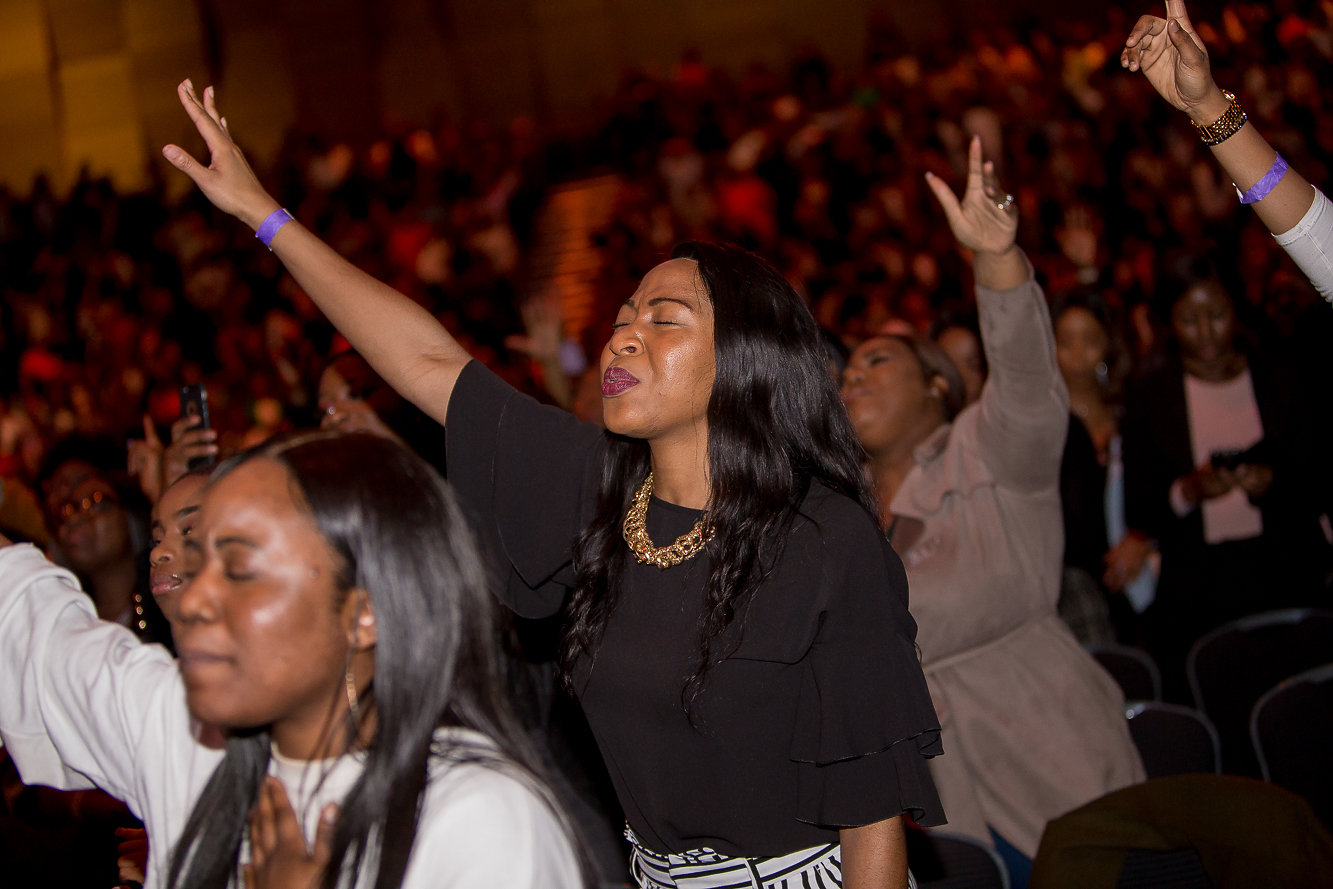 It is a time of refreshing, empowerment and transformation with thousands of women from different churches, ages and backgrounds.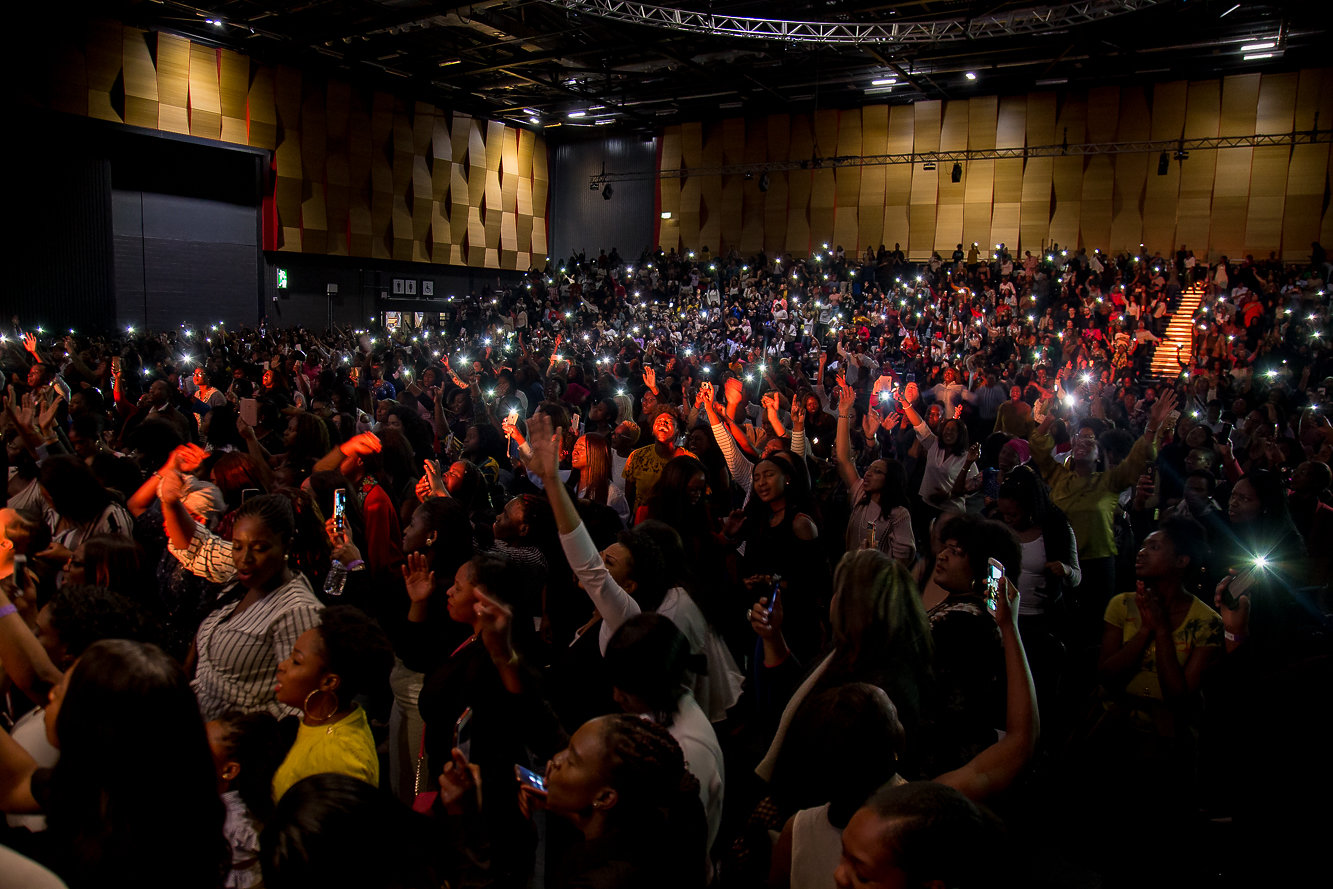 Mimi Ajala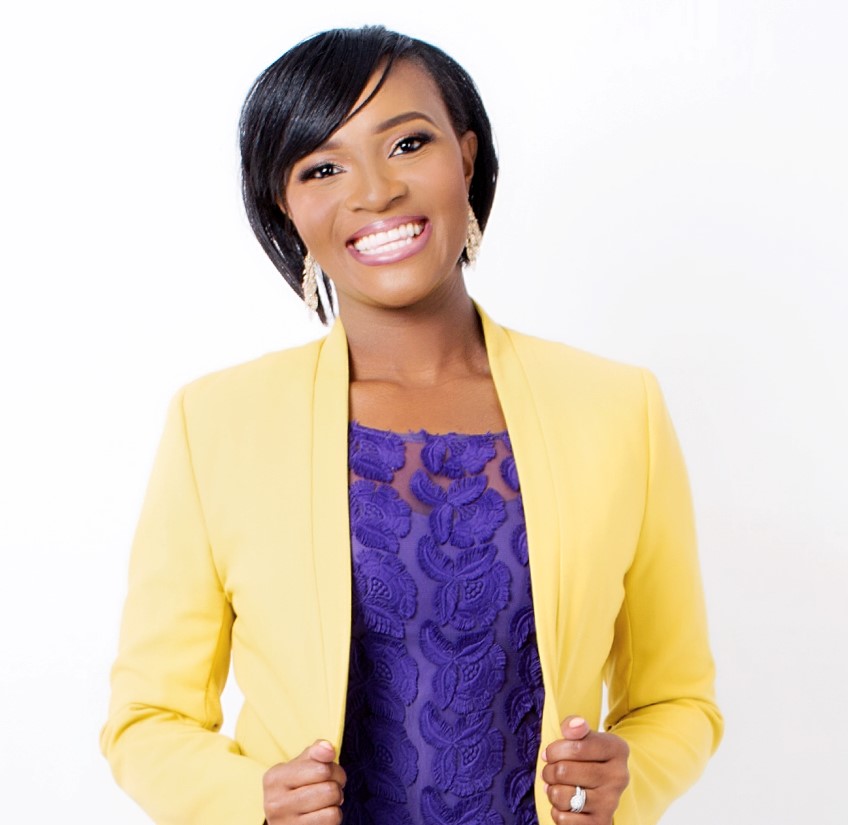 Mimi Ajala is an anointed speaker of the Word and delivers it in an uncompromising way. She has a deep-rooted passion and belief in God's people with a strong desire to see the establishment of God's Kingdom here on the Earth and has served the gospel in the UK for over a decade. She is the founder and president of Mimi Ajala ministries, also referred to as Bright Serenity, with the assignment to empower Christians all around the world. She has done so via The International Gathering of God's Women (IGOGW) founded in 2009. IGOGW is an annual women's conference in London with an aim to empower, inspire and transform every aspect of a woman's life. Mimi Ajala also founded the University Power Conference and The Christian Network. She is married and blessed with three children.
Dr. Deedee Freeman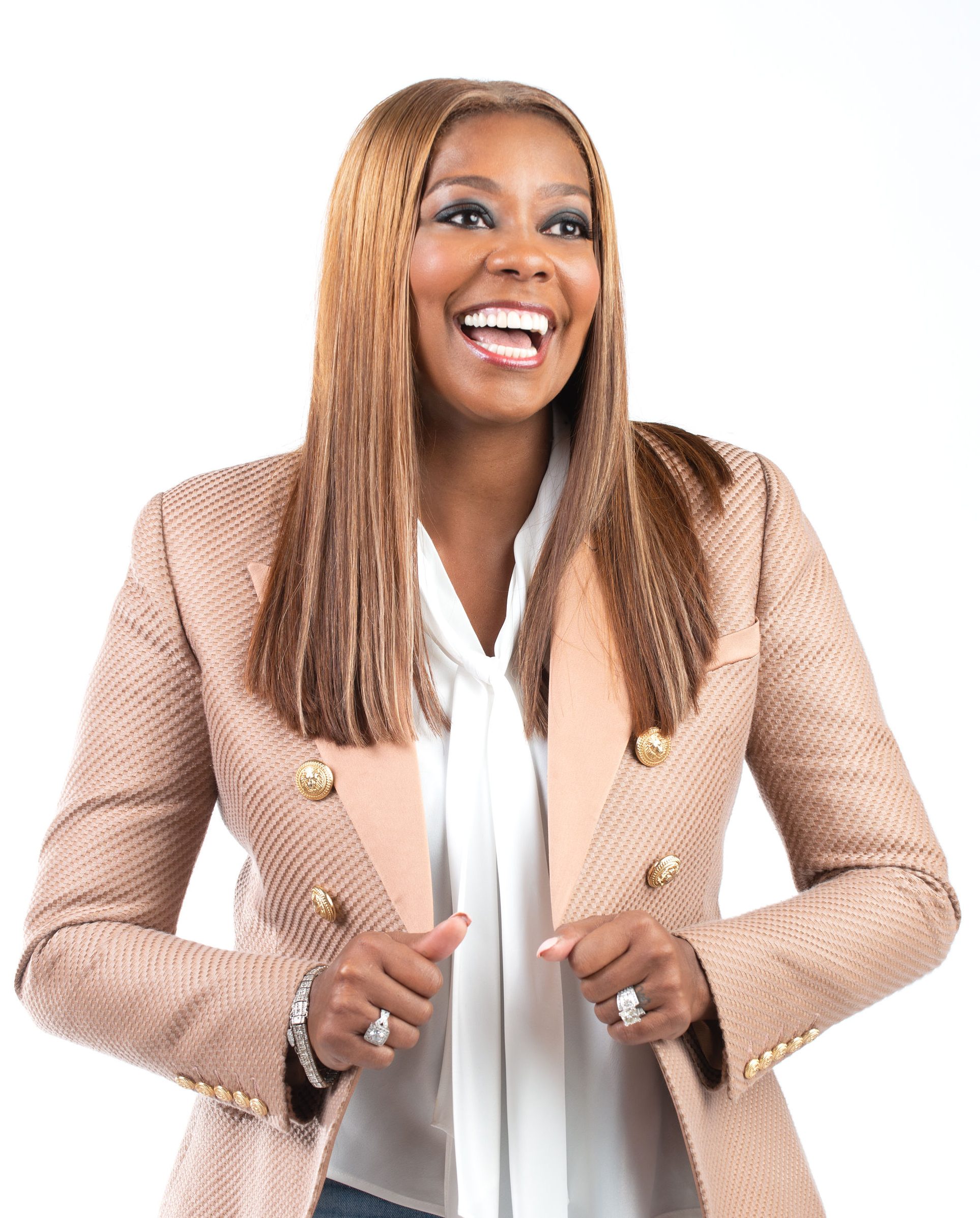 Dr. Deedee Freeman is

the wife of Michael A. Freeman, Pastor and Founder of Spirit of Faith Christian Center, in Baltimore USA. A prolific speaker of the word, Dr. Deedee Freeman captures the hearts of thousands of women at her annual women's conference, God's Glamorous Girls, hosting global speakers and minister such as Christine Caine, John Gray, Lisa Bevere, Tasha Cobbs-Leonard.
She passionately encourages women to support and fulfill the purpose of God in their lives. Her teachings inspire and challenge women to develop a strong relationship with God and with their families. She is an anointed, uncompromising teacher of the Word of God.










*ALL TICKETS ARE NON-REFUNDABLE FOR THIS EVENT**Children require a ticket or will be required to sit on their guardian's lap- Does NOT apply to nursing mothers**Facilities are available for nursing mothers**MAM does not take responsibility for the personal belonging of attendees**
Date and Time
Location
Gateway House
Woolwich
London
SE18 6QQ
United Kingdom
Refund Policy