A dedicated IHSCM conference exploring design, delivery & management of learning disability services across the UK.
About this event
NHS estimates 1.5 million people live in the UK with a learning disability, 350,000 of whom are classified as having a severe learning disability.
This dedicated IHSCM conference will explore how services are designed, delivered and managed and consider a range of best practice solutions.
If you are involved in the design, delivery or management of learning disability services, whether from within social care or the NHS, then this is a 'must attend' event for you.
Agenda & Presenters
2.00pm - Welcome & purpose of the conference (Jon Wilks)
2.05pm - Presentation 1: Electric Umbrella led by Kirsty Crawford - Electric Umbrella, Band, Joy Spreader, Silliness Provider.
2.25pm - Presentation 2: No Barriers Here! Advance care planning and people with learning disabilities - Gemma Allen, Diversity and Inclusion Lead, The Mary Stevens Hospice.
2.45pm – Presentation 3: Millennium Support - Environments in Social Care - Lottie Sim-Norris, Therapeutic Support Officer, Millenium Support.
3.05pm – Presentation 4: Experiences of parenting a child with Autism - Liesje Dusauzay, Founder of Sparkle Sheffield, Autism Union and Purple Shopper.
3.25pm - Presentation 5: The Covid 19 vaccination programme for people with learning disabilities - Sam Screaton, Clinical Lead for Autism, Leicestershire Partenrship NHS Trust.
3.45pm - Closing discussion and thanks (Jon Wilks)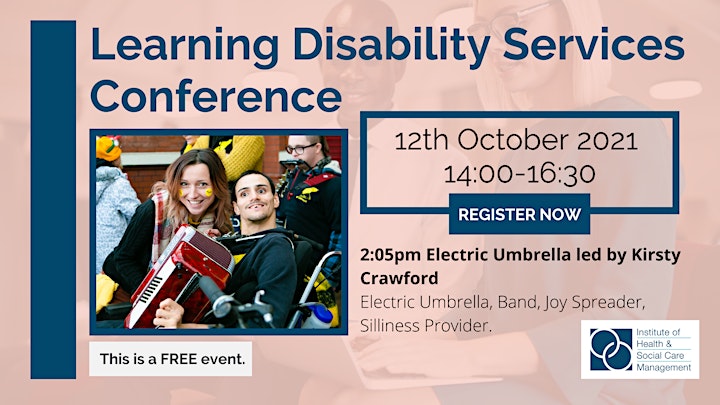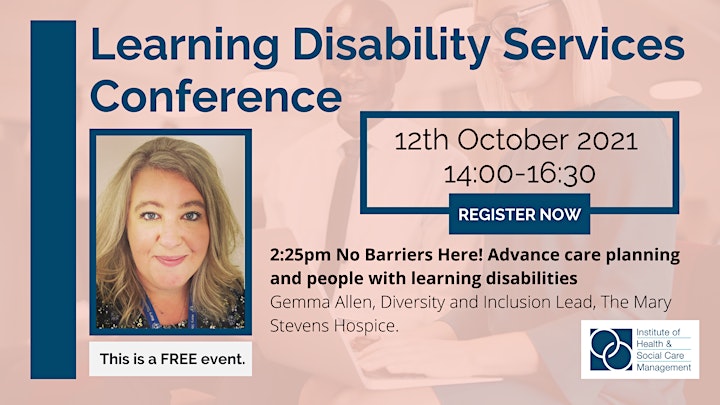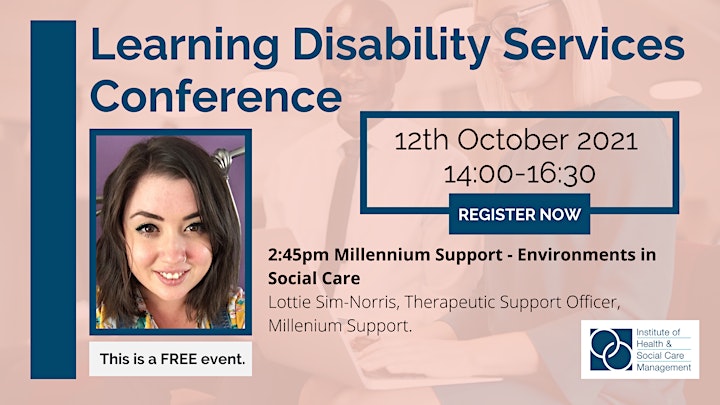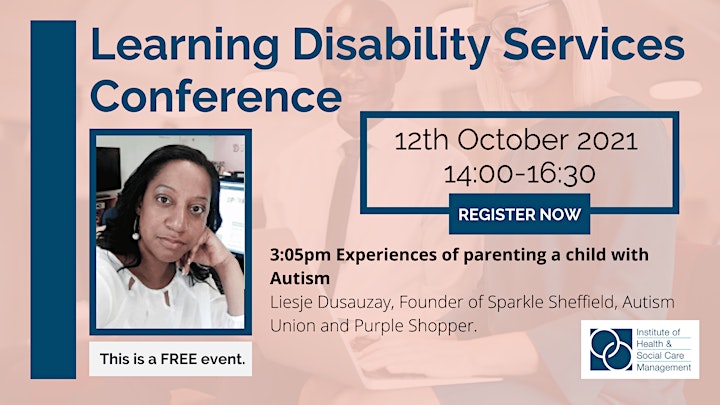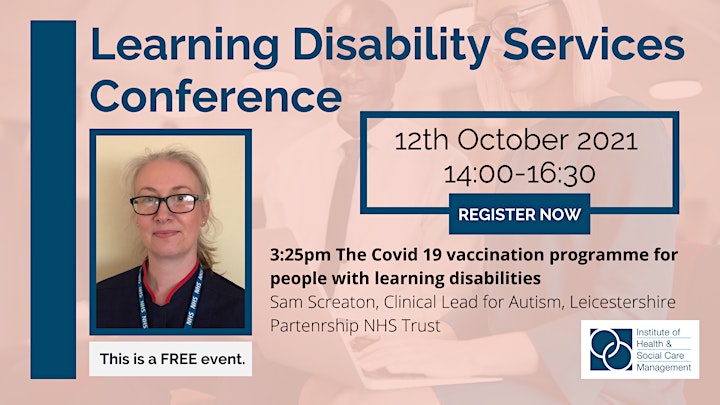 Organiser of IHSCM Learning Disability Services Conference