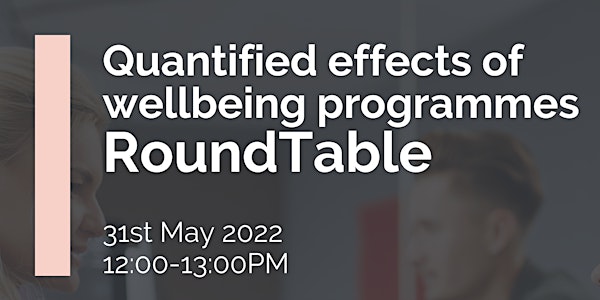 IHSCM Round Table: Quantified effects of wellbeing programmes
Join us as we discuss Quantified effects of wellbeing programmes; statistics and evidence
About this event
Join us as we discuss Quantified effects of wellbeing programmes; statistics and evidence, the effectiveness of these programmes, best practice, and access to resources, training, support.
A lunchtime event encouraging audience participation, debate & networking, brought to you by the IHSCM Workforce Wellbeing Special Interest Group.
Are you interested in joining one of our Special Interest Groups?
Group aims:
Facilitate debate, exploration and sharing of ideas
Drive real action with impact
Support integrated care initiatives
We will do this by:
Meeting regularly as a working group, always welcoming new members
Publishing reports, practical resources and masterclasses
Hosting events and conferences
For more info, visit: www.ihscm.org.uk/special-interest-groups