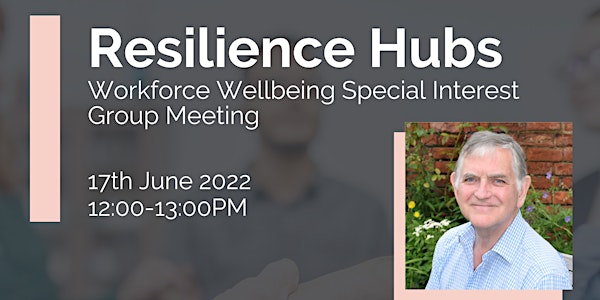 IHSCM Workforce Wellbeing Special Interest Group Meeting
The IHSCM Workforce Wellbeing Special Interest Group monthly Meeting.
About this event
We will be joined by Dr Derek Mowbray, Founder and Director of the Management Advisory Service, Chartered Psychologist and Chartered Scientist, with a doctorate in the psychology of leadership, to talk about what the Management Advisory Service are doing supporting two Resilience Hubs, one of the first and the latest being set up. Exploring the challenges and what each is trying to accomplish within the resources they have.
The Workforce Wellbeing SIG highlights physical and mental workforce wellbeing in all aspects. It is one of our most popular SIGs and meets monthly to plan a whole range of events and reports.
Are you interested in joining one of our Special Interest Groups?
Group aims:
Facilitate debate, exploration and sharing of ideas
Drive real action with impact
Support integrated care initiatives
We will do this by:
Meeting regularly as a working group, always welcoming new members
Publishing reports, practical resources and masterclasses
Hosting events and conferences
For more info, visit: www.ihscm.org.uk/special-interest-groups