IIBN London Keynote with Breege O'Donoghue, Primark

Wednesday, 19 October 2016 from 18:00 to 20:30 (BST)
Event Details
IIBN London
Keynote Event with Breege O'Donoghue, Primark
at the Embassy of Ireland, London
October 19th, 2016
6.00pm for 6.30pm prompt start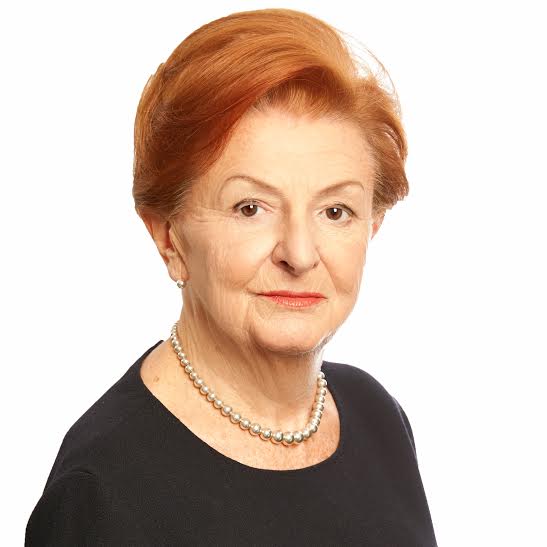 Join us for a unique opportunity to gain an insight into the life and work of Breege O'Donoghue, Director, Primark.
As an exemplar model for women in business, IIBN is very excited to have Breege share her insights with IIBN Members in the magnificent setting of the Embassy of Ireland, London.
Please note this is a pre-RSVP as formal invites will follow from the Embassy to which you must reply in order to guarantee your space at the event.
With sincere thanks to the Ambassador and the Embassy of Ireland for their support in hosting this event.
IIBN is sponsored by:

- Global Sponsor:  The Doyle Collection, American Airlines Belmond Grand Hibernian Train
-  London Sponsors: Wingrave Yeats, Ovation Incentives, Lonsdale Capital Partners, Galliard Homes, Enterprise Ireland, AIB GB Beauchamps
-   Ireland Sponsors: Beauchamps, Hays Dublin
- New York Sponsors: Grant Thornton, UCD, Carter Ledyard & Milburn LLP, LeClairRyan, Bank of Ireland, Matheson

- Media Partner :The Irish Times
When & Where

Embassy of Ireland
17 Grosvenor Place
SW1X 7HR London
United Kingdom


Wednesday, 19 October 2016 from 18:00 to 20:30 (BST)
Add to my calendar
Organiser
Irish International Business Network (IIBN)
IIBN is a 'not for profit' organisation whose membership is made up of successful Irish entrepreneurs and business professionals throughout the world.
The objective of IIBN is to facilitate greater communication between first, second and third generation Irish individuals for the purpose of identifying and exploiting new business relationships and opportunities.
IIBN has a global focus. While individual IIBN city Chapters operate on a local autonomous basis, the key difference between IIBN and other similar local organisations is IIBN's mission statement to build a truly global network of Irish entrepreneurs and business professionals. IIBN is unique in this.
Launched in London in early 2007, IIBN uses a range of online and offline initiatives and events to facilitate the exchange of business ideas and introductions to other members throughout the world. 
For further information on IIBN, please contact Ailbhe Mullen at ailbhe@iibn.com.
Connecting Irish Entrepreneurs Globally
IIBN is sponsored by 
 Global Sponsor: The Doyle Collection, American AirlinesBelmond Grand Hibernian Train
- London Sponsors: OD Accountants, Ovation Incentives,  Lonsdale Capital Partners, Galliard Homes, Enterprise Ireland, AIB GB Beauchamps
- Ireland Sponsors: Beauchamps, Hays Dublin
- New York Sponsors: Grant Thornton, UCD, Carter Ledyard & Milburn LLP, White and Williams LLP, Bank of Ireland, Matheson
- Media Partner :The Irish Times
- Global Partner: Science Foundation Ireland
IIBN London Keynote with Breege O'Donoghue, Primark