Event Information
Location
Clayton Hotel Belfast
22 Ormeau Avenue
Belfast
BT2 8HS
United Kingdom
Description
The January IINI Masterclass will take place on Thursday 19th January 2017 from 08.30–11.00 (the session will commence with a light breakfast) at The Clayton Hotel, Ormeau Avenue, Belfast. Speaker details are below.
An individual ticket for this event costs £20+vat (£24) and can be booked on this page. Those wishing to purchase a season ticket covering all 6 events should click here.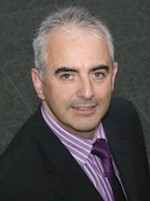 Philip McBride Negotiation & Influencing in Business

From Aerospace, Space and Defence to Security and Transportation, Thales is a market leader that helps its customers to create a safer world by giving them the tools they need to perform critical tasks. Philip McBride is General Manager of Thales Advanced Weapon Systems in the UK. His own career experience has ranged from leading small professional teams to managing almost 2,500 employees, across 5 different countries. He also currently serves as NI Chairman of theAerospace, Defence and Security & Space Trade Association. Drawing on his career experiences Philip will share his views on Negotiation and Influencing in Business.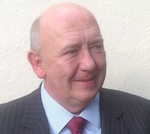 Dave Westall The Underwriting Trade-off
Underwriters of all insurances face a dilemma in a competitive market: "Should we reduce rates to maintain business volume, or should we stick to our pricing models and see business drift away?" This presentation will explore the relationship between price and volume and their respective effects on underwriting profit. Some "common sense" assumptions are tested, and found wanting! Having previously headed up the European actuarial function of a major International insurance group, Dave Westall is now Director of Delta Omega Consultancy and has designed, developed and delivered training to insurance professionals across Europe and as far afield as the USA, Bermuda, Russia, India, Bahrain and Singapore.
Attendance at this event will attract 2.5 Structured CPD Hours. Printed CPD certificates will be made available to attendees at the send of the session.
For any additional ticket inquires, or to request payment by invoice, please contact Podiem on 028 9076 1030 or email info@podiem.com.

Date and Time
Location
Clayton Hotel Belfast
22 Ormeau Avenue
Belfast
BT2 8HS
United Kingdom