Description
The IINI is delighted to host it's first Regional Masterclass OF THE SEASON at The Canal Court Hotel in Newry on Friday 2nd December 2016 from 9.00am–11.15 (the session will commence with a light breakfast). Speaker details are below. An individual ticket for this event costs £20+vat (£24) and can be booked on this page. This event is being kindly sponsored by McKinty & Wright Solicitors.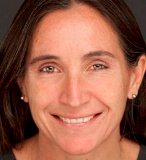 Lara Morgan: Selling in any Context
Lara is an internationally-renowned speaker and best-selling business author. She started her first company, Pacific Direct Ltd (which manufactured and sold brand licensed toiletries and amenities to the hotel industry), at the age of 23. Seventeen years later, she sold her majority share (99%) for the sum of £20million. Lara taught herself the art of sales at the age of 18 and believes this has been the foundation of her success in business. Lara contends that the ability to sell is crucial in any and every context, regardless of whether you are customer facing or not. Within this presentation she will outline the skills, techniques and tactics required for successful selling.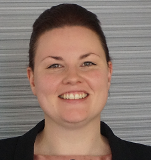 Roisin Harper: Vicarious Liability & General Litigation Update
Roisin is part of McKinty and Wright's award-winning Defendant Litigation Team, listed in Chambers as one of the leading teams in Northern Ireland, ranked Band 1 for Personal Injury Defence work. Public liability, occupier's liability and employer's liability claims faced by retailers and businesses are particular areas of interest for Roisin and she will be examining the impact of recent judgments from both the UK and Irish Supreme Courts in relation to employer's liability claims, followed by an update on a cross-section of recent judgments relevant to insurers and claims handlers operating in NI and ROI.

Attendance at this event will attract 2 Structured CPD Hours from the IINI. Printed CPD certificates will be made available to attendees at the end of the session.
For any additional ticket inquires, or to request payment by invoice, please contact Podiem on 028 9076 1030 or email info@podiem.com.
This event is being kindly sponsored by McKinty & Wright Solicitors.