Event Information
Location
Clayton Hotel Belfast
22 Ormeau Avenue
Belfast
BT2 8HS
United Kingdom
Description
The November IINI Masterclass will take place on Thursday 24th November 2016 from 08.30–11.00 (the session will commence with a light breakfast) at The Clayton Hotel, Ormeau Avenue, Belfast. Speaker details are below.
An individual ticket for this event costs £20+vat (£24) and can be booked on this page. Those wishing to purchase a season ticket covering all 6 events should click here.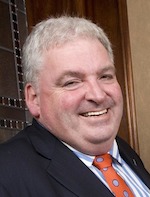 Professor Feargal McCormack Service: How Much Do You Care?
Feargal is Founder and MD of PKF-FPM Accountants. The practice started as a one man business in Newry and has grown to be one of the leading accountancy and business consultancy practices operating on the island of Ireland and globally, as part of PKF International network family. PKF-FPM is the first firm to hold both the UK and Irish Accountancy Employer of the Year Awards concurrently and seen-off competition from 'The Big 4' on both occasions. Feargal will outline his views on 'service excellence' in financial services and share how PKFFPM's success has been built on a desire to 'serve and care'.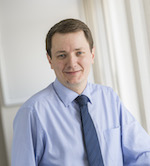 Mike Wood Blame: Professional Negligence
Based in Liverpool, Mike is Associate Director at Griffiths & Armour Professional Risks. He is a frequent presenter at risk management seminars in GB, providing insight into the market and current claims issues. Within this presentation he will explore the increase in Professional Negligence claims against insurance brokers. He will also look at the common causes of Broker negligence claims and the lessons to be learned, offering simple risk management guidance to avoid future claims.
Attendance at this event will attract 2.5 Structured CPD Hours. Printed CPD certificates will be made available to attendees at the send of the session.
For any additional ticket inquires, or to request payment by invoice, please contact Podiem on 028 9076 1030 or email info@podiem.com.

Date and Time
Location
Clayton Hotel Belfast
22 Ormeau Avenue
Belfast
BT2 8HS
United Kingdom