Event Information
Location
Clayton Hotel Belfast
22 Ormeau Avenue
Belfast
BT2 8HS
United Kingdom
Description
The October IINI Masterclass will take place on Thursday 20th Octover 2016 from 08.30–11.00 (the session will commence with a light breakfast) at The Clayton Hotel, Ormeau Avenue, Belfast. Speaker details are below.
An individual ticket for this event costs £20+vat (£24) and can be booked on this page. Those wishing to purchase a season ticket covering all 6 events should click here.

Rene Carayol MBE
Culture & Transformation
Rene is a business guru with unmatched credentials. He is a regular broadsheet columnist and a critically acclaimed television and radio presenter with the BBC and Sky News. An internationally renowned speaker and best-selling author, Rene has had the privilege of working closely with some of the world's best leaders including Bill Clinton, Kofi Annan, Colin Powell and Sir Richard Branson. He will explain how company culture can transform both the individual and the collective.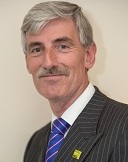 Peter Staddon
MGAs and their Place in the Market
Peter is Managing Director of the Managing General Agents Association and an experienced insurance industry practitioner having worked for over 40 years in broking and delegated authority markets. His presentation will detail the history of Underwriting Agencies and why the MGAA was set up and by whom. It will explain how MGAs are seen by the regulator and how they are different from wholesale brokers. It will identify what an MGA is and how their particular skill set fits within the current two tier system therefore Insurers and Insurance brokers can both benefit from their presence within the UK general insurance market.
For any additional ticket inquires, or to request payment by invoice, please contact Podiem on 028 9076 1030 or email info@podiem.com.

Date and Time
Location
Clayton Hotel Belfast
22 Ormeau Avenue
Belfast
BT2 8HS
United Kingdom