Description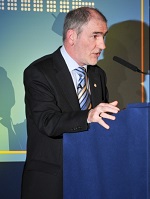 Mickey Harte
Mickey Harte is one of the best-known and most admired figures in Irish Sport. Having guided the Tyrone GAA minors to All-Ireland success, he went on to become the most successful manager in Tyrone history by winning the All-Ireland senior title in 2003, 2005 and 2008. Mickey's approach to coaching transcends the playing field. He believes in an athlete-centred approach, where players take responsibility for their own performance and their role in the team. Author of a best-selling book entitled 'Presence is the Only Thing' Mickey knows what it takes to deliver 'Optimum Performance' and his messages of resilience, perseverance, hope, inspiration and leadership relate as much to business as they do to sport.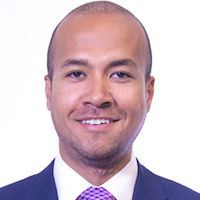 Karl Curran
"The Three Certainties in Life - Death, Taxes and Cyber Attack?"
Cyber risk is evolving at lightening speed with news stories of fresh attacks now a virtually a daily occurrence. Within his presentation Karl will address the inevitability of cyber attacks and provide a briefing on the most recent developments within cyber threat. Karl is an Associate Director within Aon Risk Solutions working within their Financial & Professional Services Group. As Aon's Cyber practice leader for Ireland he has worked with firms in a number of industries including the Financial Services, Funds, Aviation and Pharma sectors. Karl is an Associate of the Chartered Insurance Institute and is also a Licentiate of the Institute of Banking. Karl lectures regularly on a variety of topics at industry events.