Description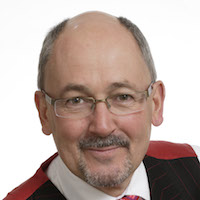 Stephen Carver
A Case Study in Risk
Stephen is an internationally renowned speaker and lecturer at one of Europe's top MBA Business Schools - Cranfield. He has spent most of his working life in real business and his attitude is "if you haven't done it – you shouldn't be teaching it!" Prior to academia, Stephen worked on projects for the oil business before moving on to work at Virgin as Project Manager of a scheme cooked up by Sir Richard Branson to build the World's largest Clipper ship – and put Harrods in it! He now consults to some of the world's best-known organisations. In this presentation he will share the story of an oil rig called Ali Baba and in doing so chart the progress of an incredible dream from its humble beginnings, to its spectacular realisation and it's final degeneration into a commercial and contractual nightmare. A tale of warning and a tale of doom - the tale of a rig too far.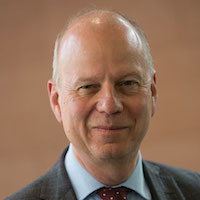 David Hertzell
Taking Fraud To Task
David Hertzell was appointed a Law Commissioner in 2007 and was responsible for various commercial and common law reform projects, including the reform of insurance contract law. He previously chaired the Airmic (the UK risk managers association) Captive Insurance Focus Group and is immediate past president of the British Insurance Law Association and Chair of the CII Professional Standards Board. Having chaired the government Taskforce on insurance fraud, David will provide a general history as to why the government set this taskforce up, what the taskforce discovered and what it recommended. He will discuss the government's approach to the problem, the causes of fraud, what the insurance industry and others are doing to combat fraud, possible developments and what CII members can do.