Description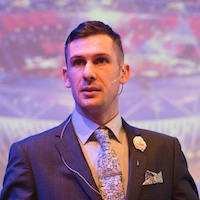 Michael McKillop
Achieving a Competitive Edge
Michael is one of Ireland's most successful elite sportsmen. He is a 4 Time Paralympic Gold Medallist, a 9 Time World Champion and Multiple World Record Holder. Following this phenomenal success at the 2012 London Games Michael was bestowed with the ultimate honour of the 2012 Whang Youn Dai Achievement Award, which is presented at every Paralympic Games to only one male and one female athlete from in excess of 4,000 competitors, who "best exemplify the spirit of the Games and inspire and excite the world." Michael continues to inspire by competing internationally in able bodied athletics and presenting to some the UK & Ireland's best known companies. Reflecting on his own experiences of adversity, resilience and ultimate achievement, Michael will offer insights into how he has achieved a competitive edge.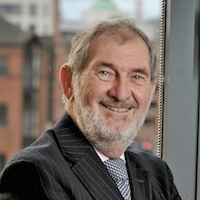 Jack McIlduff
Lessons and Forecasts
Jack's business career began at a young age when he helped out with his father's bookmaking stall at the race track! He built his reputation in the insurance industry with Curran Connolly, Lloyds of London and Crowe Insurance, before establishing Europa General Underwriting which grew to employ some 100 people across offices in Belfast and Galway. Jack went on to become Managing Director of RSA Insurance NI following its purchase of Europa General in 2006. Jack will offer up lessons that he has learned from 50 years in the industry as well as sharing his outlook on the big issues facing the local industry including Ogden and Brexit.