IISP East Anglia Branch. Encryption and Data Protection. Plus seeing Tunny...
Description
Meeting Agenda
We are pleased to offer the magnificent National Museum of Computing as an IISP branch venue in addition to being shown Tunny and Colossus by one of the museums experts at the end of the meeting.
---
Exhibits that we can learn more about.
Colossus was a set of computers developed by British codebreakers in 1943–1945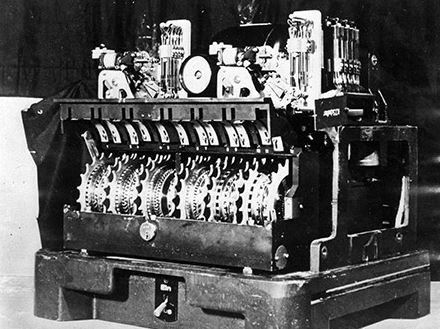 British cryptograthers , who referred to encrypted German teleprinter traffic as Fish, dubbed the machine and its traffic Tunny (meaning tunafish)
---


Thursday 26th September 2017
Meeting called by: Mel Turner

Type of meeting: IISP Branch meeting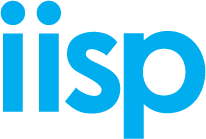 Facilitator: The National Museum of Computing.

Event Sponsor: Phoenix Datacom

Branch: East Anglia

Attendees: IISP Members + IISP guest none members
---
The event will provide light refreshments complements of our sponsor.
---
Agenda items
---


Theme is Encryption and Data Protection
13:00 Initial meet and greet.
Introductions from, (Mel Turner and branch team)
13:10 Agenda and introduction to our Sponsor Phoenix Datacom
Welcome guest speakers and Phoenix Datacom for participation
13:15 Phoenix Datacom welcome speakers from

Garrison Technology
James Derbyshire and Henry Harrison discuss :
"Extremely Safe Internet Browsing: A Game Changer for Enterprise
Security"

Andrew Lord. BT
14:45 Ransomware interactive demonstration
Steven Shepherd. 7Safe. Ransomware interactive demonstration
15:30 The importance of protecting our Data
Lisa Townsend a Data/Privacy Legal expert discussing data protection.
Questions can be raised to our panel of expert presenters.
16:30 Tour of Museum Tunny and Colossus exhibits
Complements of the Corporate Events and Groups Manager
The National Museum of Computing we have experts giving us a tour of two world renowned exhibits.
17:15 Bring meeting to a close and thank the guest speakers and attendees
---
Note: All attendees will be logged and visible to the organiser and speakers. If you do not wish your details to be shared beyond the organiser please confirm when signing in at the event.
Also this venue tends to be very popular, with this line up I expect this to be no different. As numbers are limited please let me know if you can no longer attend. This way I can manage those on a waiting list.
I look forward to seeing you at the event. Collaboration is absolutely essential within such a diverse discipline as security. So come and learn something new or speak with your peers in other organisations to understand what the perceived latest challenges are and approaches to dealing with them.
Regards
Mel Turner M.Inst.ISP
---
Bio's

---
Our Sponsor
Phoenix Datacom
Phoenix Datacom is the UK's leading provider of solutions and services to improve performance and security of critical, large-scale and latency-sensitive networks.
Serving customers in all verticals for over 30 years as a stable & independent UK company, we test, monitor, optimise and secure
---
Our Speakers
---
James Derbyshire and

Henry Harrison

- Garrison Technology
Garrison has engineered a unique hardware approach to enabling highly secure internet access using ARM processors. This means that the user browsing experience is exceptional, even when watching video at 1080p. Due to the protocol gap they provide, it is not possible for JavaScriipt / HTML to transverse this break. The approach is so secure that we're being evaluated by the NCSC for use at the highest level of government classification, which is significant as the technology is engineered specifically for enterprise scale. Due to the high assurance that Garrison provides, they have the potential to transform how large enterprise protect itself from internet borne threat whilst reducing the cost and complexity of traditional defence in depth.
Henry Harrison, CTO and co-founder. Garrison Technology
Henry is a seasoned technology industry executive and serial entrepreneur who has spent the last ten years focused on cyber security both as an independent consultant and as Technical Director for Cyber Security at UK defence and security company BAE Systems. Henry's previous ventures include a desktop videoconferencing startup, and he has been responsible for developing and selling advanced electronics solutions into governments, telecommunications companies and financial services organisations amongst other sectors. Henry is the inventor of several cyber security technologies and the named inventor on two patents in this area
James and Roger lead business development activities at Garrison as they work to build a fundamental step change in the approach to securing the enterprise. Both have held leading roles at Citrix Sytems and have run multiple start-up organisations in the end-user computing space.
---
Steven T Shepherd MBE
Steve leads the 7Safe Cyber Security Incident Response offering. Steve has extensive experience in conducting and directing forensic and hi-tech investigations having been involved in the discipline since the late the 1990's. Steve has worked within the Civil Service, law enforcement and private industry, latterly employed as a cyber security specialist for a government intelligence agency prior to joining PA Consulting. Steve has been involved as a team member and team leader in myriad digital investigations ranging from civil to criminal and national security level incidents. Steve is also the lead developer and course manager for the Certified Malware Investigator course, the Certified Data Acquisition Technician course and is the author of our new Cyber Network Investigations course.
Primary expertise
Cyber Security

– Steve has extensive knowledge of cyber security and related matters having been employed as a cyber security specialist for the government intelligence and security agency GCHQ.

Computer Forensics

– Steve has conducted many digital investigations for the UK military, a number of constabularies, the film industry and government intelligence agencies. This includes data extracted from digital media devices including servers, computers, removable devices and similar media types. Steve has experience in using vendor products EnCase, Access Data FTK, and X-Ways forensic software, together with other bespoke forensic and security software. Steve has also used bespoke forensic intelligence tools whilst employed within the intelligence industry. Steve has a detailed knowledge of file systems such as FAT, NTFS & EXT and intelligence exploitation techniques.

Forensic Training

– Steve has delivered forensic digital training and bespoke specialist training for several MOD departments and various government intelligence agencies both in the UK abroad. Steve has also delivered training as a visiting lecturer at universities.

Steve has also been responsible for initial concept, design and development of Certified Cyber Investigator course, now adopted as a training requirement by UK law enforcement cyber units and the MOD incident response teams. Steve also tutors delegates and students attending MSc modules in computer forensics and security.

E

xpert Witness

– Steve has given expert witness evidence in both civil and criminal proceedings for both prosecution and defence and has been appointed as a joint expert witness in such cases. Steve has received a number of judge's commendations for his expert testimony on the subject. Steve was recognised as a subject matter expert within the intelligence community with regard to certain cyber related matters.

Project Development / Lead

– Steve has both designed and lead delivery of IT programmes within the intelligence community.

Government Intelligence Agencies & the Civil Service

– Steve has extensive knowledge of working with government intelligence agencies and the Civil Service.
---
Andrew Lord
Andrew joined BT in 1985 after a BA in Physics from Oxford University. He has helped design a wide range of optical network systems and technologies, including long haul subsea and terrestrial DWDM networks. He has been responsible for optical fibre and systems specifications. He currently leads BT's optical core and access research including optical access, high speed transmission, Software Defined Networking and Quantum Communications. He has recently initiated BT's quantum research, with applications in areas such as secure communications, timing and sensing. He regularly speaks at conferences, sits on several organising committees, including ECOC and was Technical Program Chair for OFC 2015 and will be General Chair for OFC 2017. He is an associate Editor of Journal of Optical Communications and Networking (JOCN), is Visiting Professor at Essex University, Senior Member of the IEEE and a Chartered Engineer with the IET. He is industrial chair of NDFIS (National Dark Fibre Infrastructure). He currently is project manager for the large EU Horizon 2020 project 'Metro-Haul'
------------------------------------------------------------------------------------------------------------------------------------------------------
Lisa Townsend
Lisa Townsend is the Data Privacy Officer for BT Group which, in addition to being an ISP and sports broadcaster, is one of the largest communication and cloud service providers in the world. With operations in over 180 countries Lisa has responsibility for BT's global data privacy compliance programme across the Group Functions, Technical Service Operations, Wholesale and Openreach Business. In addition to data privacy, Lisa's portfolio extends to cover PCI DSS compliance across the BT Group.

Lisa is a solicitor-advocate who practised as a criminal lawyer for eight years before joining the BT Group Legal team to advise in connection with the Investigation of Fraud and Regulatory Issues in 2000. Since then, Lisa has held various roles in the Legal Team, including advising on Data Protection, Privacy and Internet Law matters. She moved into her current position in 2013, and is currently leading a Transformation Programme for the BT Group in readiness for the GDPR.
---