Location
The LCB Depot
31 Rutland Street
Leicester
LE1 1RE
United Kingdom
Sales Have Ended
Registrations are closed
Thank you for reserving a place at the IISP East Midlands forum.
Description
This is the Autumn 2014 edition in a series of forums that provide a platform for Information Security professionals to come together to share ideas with peers, build links to colleagues with similar roles, explore issues of common concern, keep up-to-date with developments in the field, and draw on the knowledge and expertise of a network of contacts.
This forum is being hosted by Restricted Intelligence at the LCB Depot (directions/parking details).
The East Midlands regional branch of the Institute of Information Security Professionals (IISP) is sponsored by Nexor.
Topic
In this forum we will be looking at issues around user engagement and training in Information Security. After years of analyzing what works with users, and more importantly, what doesn't work, our two speakers, Jim Shields (Restricted Intelligence) and Geordie Stewart (John Lewis Partnership), are happy to share their insights about what makes people tick when it comes to their habits regarding sensitive information.
What is user awareness? And should it really be "User Engagement"? How can we change behavior and create good habits?

Find out how some big names actually run effective awareness campaigns, and how to avoid the trap of thinking you're doing something whilst not even moving the needle. This forum will include practical examples you can take away as well as one or two free resources you can use on the day.
Agenda:
Welcome & Introduction to IISP East Midlands
Presentation by Jim Shields (Managing Director, Restricted Intelligence)
Interactive activity
Break
Presentation by Geordie Stewart (IT Security Manager Business Service Centre, John Lewis Partnership)
Group discussion on hot topics for the sector
Round-up & discussion of future IISP forums
Buffet and Networking
Speaker Biographies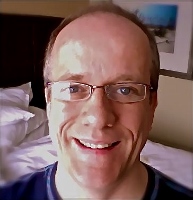 Jim Shields makes fun of Information Security. That's why people take him so seriously when it comes to user awareness and behaviour.
After 25 years running a successful independent film production company, he's learned a thing or two about what makes people tick, and more recently (say, 11 years) he's applied the dynamics of comedy to the problem of getting the attention of employees, and persuading them to change their ways.
His work has helped several notable infosec professionals reach rock star status, and has also raised the profile of many a Risk management Department.

He has created internal communications campaigns for Barclays, Sony, Warner bros (two years running), Alcatel-Lucent, News International, Symantec, Verizon and Estee Lauder – among others.

His campaigns have won awards in both the security industry and the communications world, and he practices improvised comedy whenever he can because he believes everyone should "put themselves in harm's way" at least once a month.

Jim lives in leafy north-west Leicestershire, with his long-suffering wife and two hilarious young children.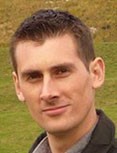 Geordie Stewart, MSc, CISSP, is an international speaker and keen innovator in the area of technology risk communication. His award winning masters thesis at the Royal Holloway Information Security Group examined information security awareness from a fresh perspective as a marketing and communications challenge.
In his regular speaking appearances at international information security conferences such as RSA, ISACA and ISSA he challenges conventional thinking on risk culture and communication. In addition to senior security management roles in large UK organisations, Geordie writes the security awareness column for the ISSA international journal.