Description
This event will focus on the Insider Threat (B1 & B2) area of the IISP Skills Framework.
Agenda
17:30-18:00 – Doors for a 18:00 start
18:00-18:10 – Deloitte – Open the evening
18:10-18:20 – Introduction to event and the IISP – Gary Bell & Rob Irving
18:20-18:50 – Scott Broughton - Deloitte
18:50-19:20 – Jamie Graves - Zonefox - Insider Threat Experiences
19:20-19:50 – Melanie Oldham – Bob's Business
19:50-20:00 – Q&A
20:00-21:00 – Networking & Refreshments
Speakers profiles:
---
Dr Jamie Graves, CEO and Founder - ZoneFox
Jamie is a data security and enterprise software entrepreneur and is the CEO at ZoneFox. He attended the prestigious Ignite course at Cambridge University's Judge Business School, and the Entrepreneur Development Programme at MIT.

Jamie has a PhD in Computer Science, extensive security and digital forensics experience and was recently recognised as the 'Champion of Champions' at the inaugural Scottish Cyber Security awards for his contribution to the industry.

ZoneFox protects business-critical assets; data and IP and has a proven track record protecting reputation, sales revenue, and competitive advantage for its growing client base.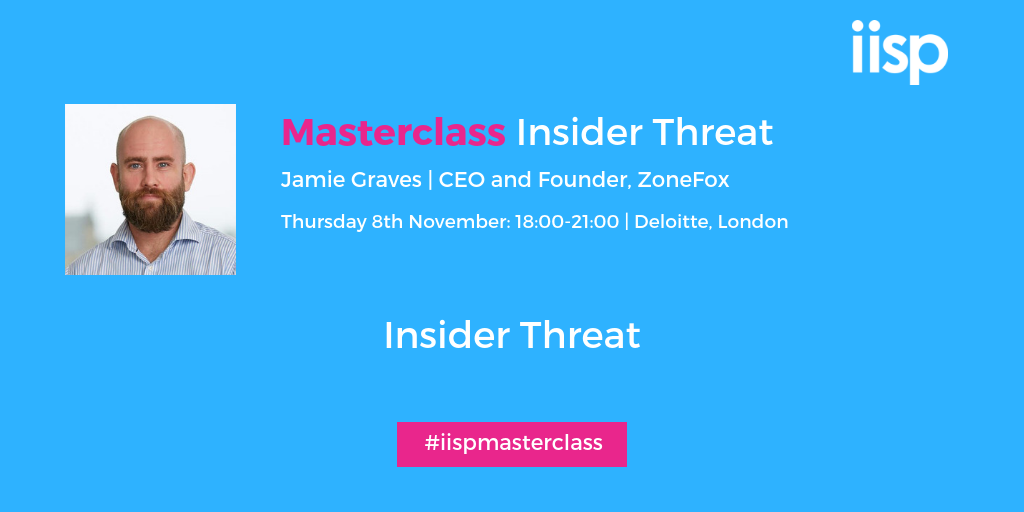 ---
Melanie Oldham, CEO - Bob's Business
Melanie Oldham is the founder and driving force behind Bob's Business, an award winning cyber security awareness training and phishing simulations provider. Melanie has racked up over 10 years' experience in the cyber security sector and has become a reputable and well-respected force within the industry.
Bob's Business has delivered awareness campaigns to organisations of all shapes and sizes, from 10 users through to 70,000 users. In 2017, they educated over 500,000 users.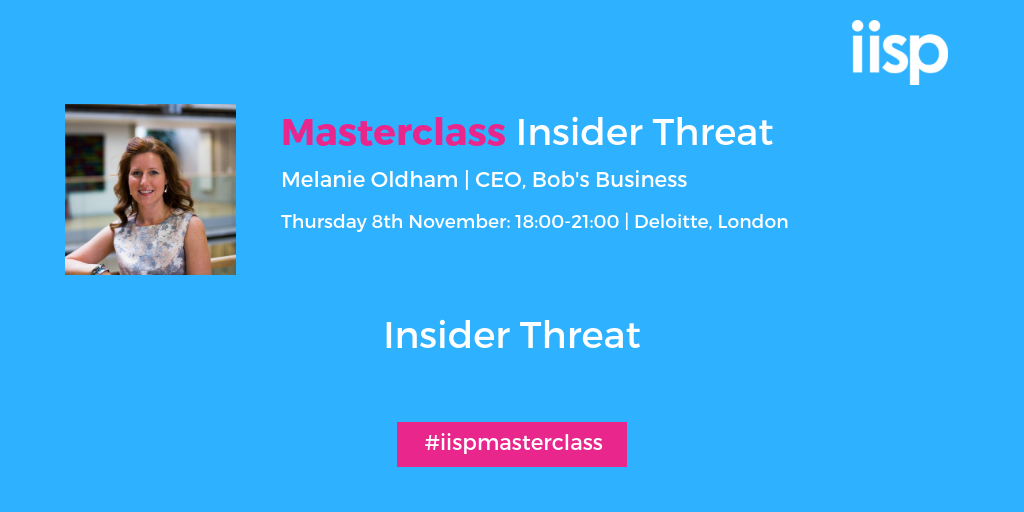 ---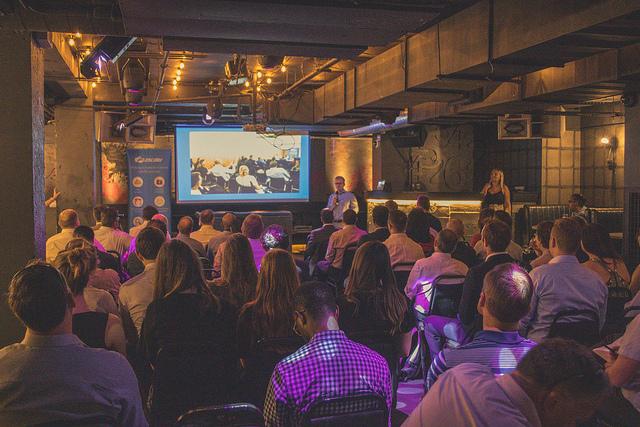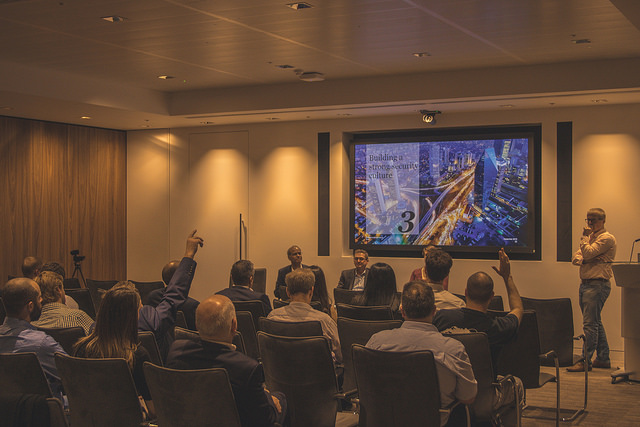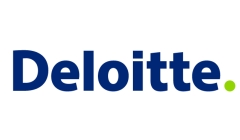 This event is kindly sponsored by Deloitte
Our Masterclass Programme events are aimed at all levels of membership and are run by subject matter experts to knowledge share and assist you in progressing your IISP membership.
---
FAQs
Where can I contact the organiser with any questions?
For further information please contact events@iisp.org
Am I eligable to attend?
The event is FREE for IISP Members