(IISP) Theme:Threat intel and vulnerability management
Description
Thursday 28th March 2019
Theme:-Threat intel and vulnerability management with expert industry speakers
Meeting called by: Mel Turner
Type of meeting: IISP Branch industry meeting event sponsored by BitSight
Facilitator: BT Adastral Park. Ipswich.
Event Sponsor: Local Branch.
Branch: East Anglia.
Attendees: IISP Members + IISP guest none members.
Meeting Agenda.
·15:00 Initial meet and greet.
Introductions from, (Mel Turner, Alan King).
·15:05 Agenda and introduction. Welcome guest speakers for participation.
15:20 Welcome to our sponsor, BitSight giving insight to industry security posture and key observations.

BitSight have kindly sponsored this event as well as opening our talks with one of their industry experts. BitSight are leaders in Security rating, benefiting many businesses understanding an organisations security posture and areas of potential risk.
16.25
Steven Shepherd from PA Consulting

I am delighted that Steven has returned to the IISP event after excellent feedback from his previous visit. Steven will be providing real insight to how online payment frauds are perpetrated .This is getting to be a common technique used to redirect (steal) funds from clients purchasing products from companies
17.05 Simon Newman London Digital Security Centre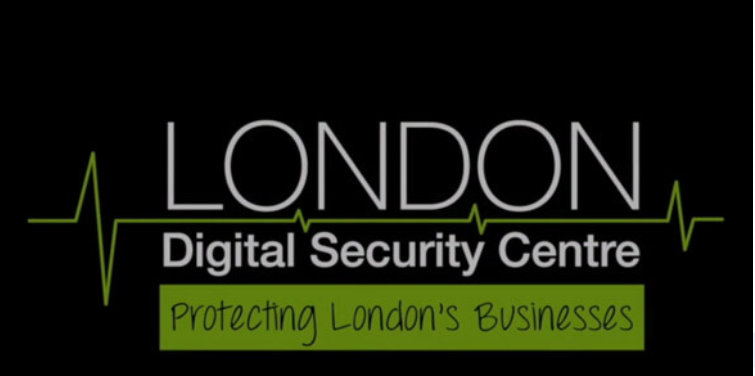 We are fortunate to have gained attendance from Simon Newman from the London Security Centre. I was lucky enough to hear Simon provide a compelling talk on how this organisation is expanding from its existing joint venture between the Mayor of London, the Metropolitan Police Service and the City of London Police.. Helping businesses across the country to grow and innovate through operating in a secure digital environment..
•17:45 Q & A
Questions can be raised to our panel of expert presenters.
18:00 18:45 Networking and Refreshments
·18:45 Close
This is another IISP event supporting the institutes quarterly theme of "Threat intel and vulnerability management". We are delighted to have been supported by key organisations in the security industry willing to provide expert insight to keys areas relating to both SME and larger industry organisations. These meeting are always very successful for a number of reasons, to of the key reasons are attracting people from all areas of industry including academia and practitioners from all domains. In addition to welcoming none members of the IIPS who simply want to know more about security or who might be looking to move their existing career towards a more security focused one. The other reason is collaboration as this is the glue that helps all security professionals develop into what can be a complex and multifaceted industry, building contacts and professional relationships is key benefit to those working in the industry..
On Behalf of the IISP we would welcome anyone interested to attend.
Mel Turner
IISP East Anglia Branch Chairman
---
Please note:
For those non BT IISP members and guests travelling to Adastral Park please report to the BT reception at the side of the main gatehouse. At the reception you will receive a name badge and directions to the venue. (Please leave yourself 15 minutes to obtain a pass and get to the Crucible venue).If you have registered via Eventbrite will have your names. Anyone having problems registering please email myself prior mel.f.turner@bt.com with IISP event in the email title.
Directions below
http://adastral.co.uk/how-to-find-us/
Please bring:
BT ID badge (BT Employee), Confirmation email (None BT Employee)
---
Bio's provided.
Steven T Shepherd MBE

Steve leads the 7Safe Cyber Security Incident Response offering. Steve has extensive experience in conducting and directing forensic and hi-tech investigations having been involved in the discipline since the late the 1990's. Steve has worked within the Civil Service, law enforcement and private industry, latterly employed as a cyber security specialist for a government intelligence agency prior to joining PA Consulting. Steve has been involved as a team member and team leader in myriad digital investigations ranging from civil to criminal and national security level incidents. Steve is also the lead developer and course manager for the Certified Malware Investigator course, the Certified Data Acquisition Technician course and is the author of our new Cyber Network Investigations course.
Primary expertise
Cyber Security – Steve has extensive knowledge of cyber security and related matters having been employed as a cyber security specialist for the government intelligence and security agency GCHQ.

Computer Forensics – Steve has conducted many digital investigations for the UK military, a number of constabularies, the film industry and government intelligence agencies.This includes data extracted from digital media devices including servers, computers, removable devices and similar media types. Steve has experience in using vendor products EnCase, Access Data FTK, and X-Ways forensic software, together with other bespoke forensic and security software. Steve has also used bespoke forensic intelligence tools whilst employed within the intelligence industry.Steve has a detailed knowledge of file systems such as FAT, NTFS & EXT and intelligence exploitation techniques.

Forensic Training – Steve has delivered forensic digital training and bespoke specialist training for several MOD departments and various government intelligence agencies both in the UK abroad. Steve has also delivered training as a visiting lecturer at universities. Steve has also been responsible for initial concept, design and development of Certified Cyber Investigator course, now adopted as a training requirement by UK law enforcement cyber units and the MOD incident response teams. Steve also tutors delegates and students attending MSc modules in computer forensics and security.

Expert Witness – Steve has given expert witness evidence in both civil and criminal proceedings for both prosecution and defence and has been appointed as a joint expert witness in such cases. Steve has received a number of judge's commendations for his expert testimony on the subject. Steve was recognised as a subject matter expert within the intelligence community with regard to certain cyber related matters.

Project Development / Lead – Steve has both designed and lead delivery of IT programmes within the intelligence community.

Government Intelligence Agencies & the Civil Service – Steve has extensive knowledge of working with government intelligence agencies and the Civil Service.