Multiple Dates
Ikebana - Japanese Flower Arrangement, FREE Demonstration
Description
The Art of Japanese Flower Arrangement
Ikebana Exhibition & Demonstration
by Ohara School of Ikebana - England Chapter
Please join us at our annual Ikebana Exhibition & Demonstration and enjoy the art of Japanese flower arrangements created by our members.
This is an official event of 'Japan-UK Season of Culture 2019-20', registered at Embassy of Japan in the UK!!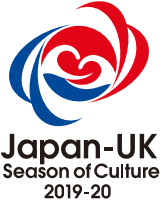 Admission FREE, just turn up. Booking required for demonstrations (book your free tickets here).
Date: 24th & 25th May 2019
Venue: One Hoe Street, Walthamstow, E17 4SD
Exhibition: 12 Noon - 5 PM on 24th, 10 AM - 5 PM on 25th
Demonstration: 2:30 - 3:30 PM (on both days)
Nearest station: Walthamstow Central (Victoria Line, London Overground)
For further information, please visit:
Ohara England Chapter: www.oharaenglandchapter.co.uk 
What's On at One Hoe Street: https://wfculture19.co.uk/events/japaneseflowerarrangement
MixB (in Japanese / in English): https://uk.mixb.net/information/articles/7633
Please follow us on
Facebook: https://www.facebook.com/groups/oharaengland
Twitter: https://twitter.com/OharaEngland