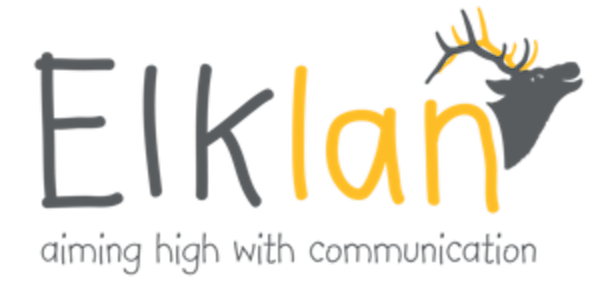 ILA Speech and Language Support for 3-5 year olds (Elklan) - BLENDED
This is the only accredited training in speech, language and communication that is aimed specifically at those working with 3-5s. (blended)
About this event
Elklan's evidence-based Speech and Language Support for 3-5s is a highly successful externally accredited training course which equips staff to develop essential communication skills in children proven to ensure later success in school. This is the only accredited training in speech, language and communication that is aimed specifically at those working with 3-5s .
The Early Years Foundation Stage (EYFS) in England and other UK curricula recognise communication and language as one of the three prime areas for learning and development.
This practical training course will:
Build your confidence and skills to support the communication and language development of ALL children aged 3-5s years but especially those with speech and language difficulties.
Give you practical advice and strategies to support parents and families with whom you work.
Provide settings with a highly skilled workforce to help narrow the gap and improve the life chances of young children.
Give you an externally verified and accredited level 3 award.
This course is also suitable for staff working with children where English is as an additional language and other special educational needs. It has helped many staff in nursery and reception classes and other pre-school establishments, maximise their children's communication potential and access the curriculum more effectively.
Elklan is providing a similar course in a national programme delivered to 53 Local Authorities in the UK, funded by the UK Department for Education.
How is it delivered?
This accredited course is delivered in a blended and bespoke way to meet the needs of the international community. An introductory 2.0 hour webinar launches the course, followed by online interactive teaching methods, practical activities, videos and group discussion to engage learners and supporting webinars from your facilitator. The face-to-face day bookends our delegates experience and provides the opportunity to consolidate learning.
The programme is delivered over 10 x 2-hour self-guided modules including one face to face day at the end. The programme starts on 10 February 2022 and ends on 7 July 2022.
Here the schedule for your diary:
(1) Programme Launch Webinar Meet including Session (1) 10th of February 2022 from 16:30 to 18:30 (2 hrs)
(2) Webinar for Session (2 & 3) 8th of March 2022 from 16:30 to 18:30
(3) Webinar for Session (4 & 5) 5th of April 2022 from 16:30 to 18:30
(4) Webinar for Session (6 & 7) 12th of May 2022 from 16:30 t0 18:30
(5) Face2Face Day for Session (8 &9&10)7th of July 2022 from 9:30 to 16:30
Please email info@bsnila.com for the detailed programme outline.
Course modules are as follows:
What is communication?
Communication friendly settings, adult-child interaction and working with families
Listening, looking and understanding spoken language
Promoting the development of vocabulary
Modifying adults' speech to help a child understand language
The BLANK Language scheme (or Language for Thinking)
Encouraging expressive language and narrative skills
Play for Language
Supporting children with unclear speech and developing phonological awareness skills
Management of stammering, sharing information with parents and course reflection
Programme Assessment
Candidates will be given 6 months to complete to complete their accreditation, including undertaking all training modules and submission of their assessed workbook.
Assessment is through completion of an electronic learning Log. Participants are encouraged to reflect on their learning, implement aspects into their teaching and conversation with the children and then evaluate the effectiveness. Assignments will be submitted weekly, marked and returned in the expectation that accreditation will be awarded in August 2022.
Programme Partner Elklan
Elklan was established in 1999 by two experienced speech and language therapists Liz Elks and Henrietta McLachlan in response to a demand for training to be delivered by speech and language therapists to education staff to enable them to be more effective in their support of children with speech, language and communication needs (SLCN). Elklan's reputation in the world of training in this field is enviable.
Programme Facilitator
Liz Elks: Qualified as a Speech and Language Therapist (SaLT) in June 1981, and has worked within the UK National Health Service with a broad range of children in a wide variety of settings, however, she feels most at ease when working in a school environment supporting the teachers.
Her passion is for training staff to enable them to help children in the classroom without the need for lots of additional programmes or withdrawal time.
Feedback from a current learner on a course in an international school in Thailand:
'This course has been one of the most valuable learning experiences that I have done in a long time! I would highly recommend it! '
Who can apply?
This accredited course is designed for any member of staff working with students with special educational needs and disabilities in a school setting in the relevant age range (3-5 year olds).   This includes teachers, teaching assistants and learning support assistants.
Programme Fee
545 EUR
 Cancellation
Cancellation can be made up to six weeks before the first day of delivery by contacting us directly at info@bsnila.com. Any participant cancellation after this time is non-refundable.
Staff url: https://app.blueskyeducation.co.uk/cpds/new?training_event_id=82092
Organizer of ILA Speech and Language Support for 3-5 year olds (Elklan) - BLENDED