Illuminating the Pre-Raphaelites lecture by Prof Colin Cruise
Sales Have Ended
Ticket sales have ended
Thank you for your interest in this event. Please look at the Arts Keele page on the University website to see if more tickets have been made available.
Sales Have Ended
Ticket sales have ended
Thank you for your interest in this event. Please look at the Arts Keele page on the University website to see if more tickets have been made available.
Colin Cruise describes how vividly-coloured medieval illuminated manuscripts transformed the work of the Pre-Raphaelites and their followers
About this event
The Reginald Haggar Lecture Fund, Arts Keele and the Raven Mason Collection present the 2021 lecture in the programme of annual events held in tribute to the life and work of Reginald G Haggar.
The revival of interest in medieval illuminated manuscripts began with the collecting practices of antiquarians in the eighteenth century. Victorian artists such as Rossetti and Burne-Jones rediscovered them, exploring anew their use of colour, composition and storytelling devices. This lecture examines these new encounters with the vividly coloured miniatures from the past to see how they transformed the paintings of an important group of British artists, the Pre-Raphaelites and their followers.
Colin Cruise is a freelance curator and writer and Emeritus Professor of Art History at Aberystwyth University. He has published widely on Victorian art, including many scholarly essays and exhibition catalogues and his book Pre-Raphaelite Drawing (Thames & Hudson, 2011). He is currently researching the works of the artists Dante Gabriel Rossetti and Frederic Cayley Robinson.
Tickets are free of charge, but you may make a donation at the time of booking. Don't worry that this will appear as a separate ticket- the organisers can monitor admissions and donations separately and can make more tickets available as necessary. A cash collection will also be made on the day.
This lecture is also generously supported by the Raymond Williams Foundation in order to maintain free access to all.
Main image: photo (c) Tate
The Tune of the Seven Towers 1857, watercolour by Dante Gabriel Rossetti (1828-1882). Purchased with assistance from Sir Arthur Du Cros Bt and Sir Otto Beit KCMG through the Art Fund 1916
Image below: Edward Burne-Jones 'Summer Snow', wood-engraving, c1863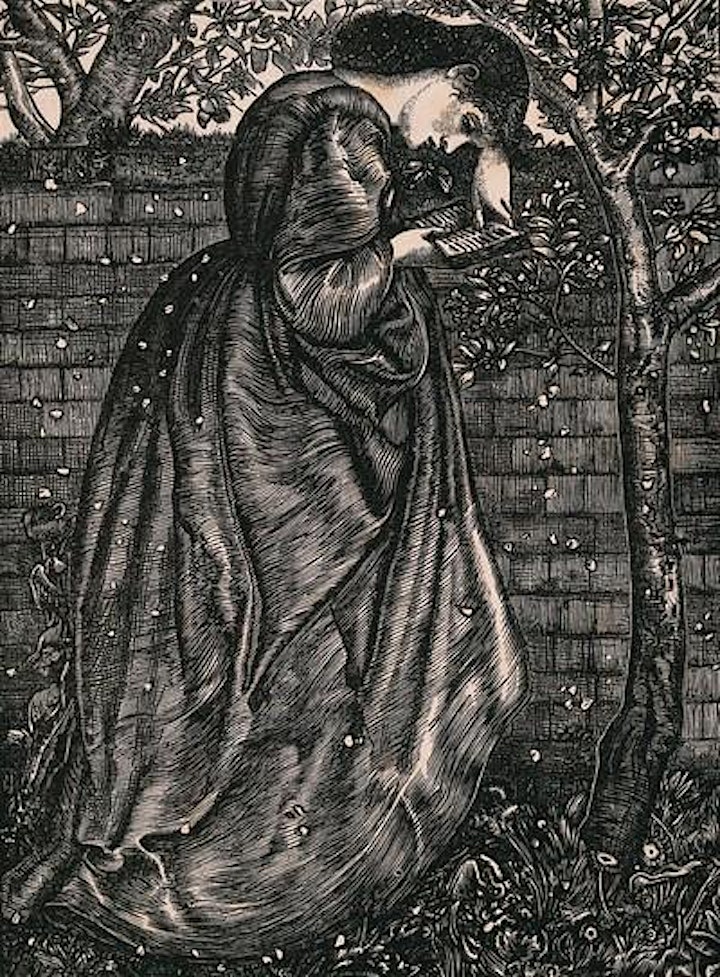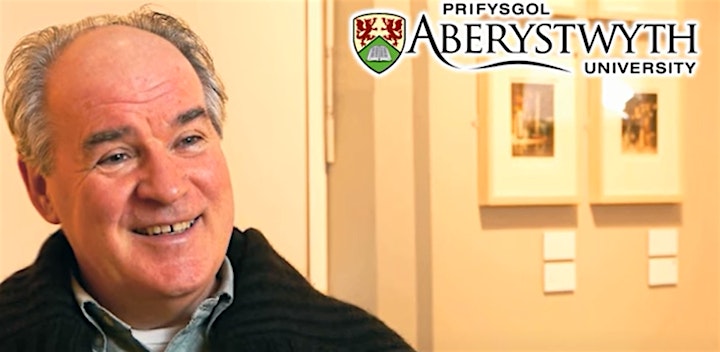 Organiser of Illuminating the Pre-Raphaelites lecture by Prof Colin Cruise
A programme of annual lectures and regular symposia is held as testament to Reginald Haggar's great influence as a teacher, lecturer and educator in the widest sense, in addition to his work as an artist, designer and author.
Reginald George Haggar (1905–1988) R.I., A.R.C.A., F.R.S.A. was a significant British ceramic designer and watercolour artist. He was born in Ipswich and studied at Ipswich School of Art and the Royal College of Art. In 1929 he became an assistant designer at Mintons Ltd, the prestigious ceramics manufacturing company in Stoke-on-Trent, rising to Art Director only six months later; a post he held until 1939. His designs reflected both the radical and lyrical elements of the Art Deco style and brought a modern approach to an industry steeped in tradition. After leaving Mintons, he became Master-in-Charge of the Stoke School of Art until 1941 and then of Burslem School of Art until 1945. Thereafter he was a freelance artist, designer and lecturer in the Potteries.
Haggar researched, lectured and wrote about the history of the Potteries and the pottery industry and published several books that have become standard works of reference. His art works included many watercolours of the North Staffordshire area and the industrial landscape of the Potteries, in addition to subjects recorded on his travels throughout Britain and Europe. He was created Master of the University (M.Univ) in 1972 by Keele University, where from its foundation he was an influential figure in adult, extra-mural and continuing education.
The Reginald Haggar Lecture Fund committee includes current and former museum staff and educators and friends of Reginald Haggar and his wife Dorothy. The Trust is recognised as an educational charity by HMRC. Donations to the lecture fund are welcome.