Illustrated Lecture
THE EAST INDIA COMPANY:
COMMERCE, CONQUEST & CONTRABAND

Tuesday, 21 January 2014 from 18:00 to 22:00 (GMT)
Event Details
Illustrated Lecture by author Nick Robins on  
THE EAST INDIA COMPANY: COMMERCE, CONQUEST & CONTRABAND.

Jeevika Trust is delighted to invite you to the 2014 Jeevika Lecture by Nick Robins, author of 'The Corporation that Changed the World: How the East India Company shaped the Modern Multinational'.  
The Royal Geographical Society, situated on Kensington Gore and the recently pedestrianised Exhibition Road, is London's premier lecture theatre.  
Doors will open at 6 p.m. and close at 10 p.m. The Lecture will start at 7 p.m. and will be followed by an opportunity for questions, finishing at 8 p.m.   
Tickets cost £20 (plus £1.85 booking fee).  
As at our previous successful RGS Lectures, Serena Fass will be organising a stall-holder Bazaar  selling a range of high-class Indian and other jewellery, artefacts, books, travel and other services, etc.  
There will be a cash Bar before and after the Lecture.
More about Jeevika: Jeevika Trust is a UK registered charity dedicated since 1970 to building village livelihoods in India in collaboration with its Indian NGO partners. Its lectures are designed to raise both funds to support its work and awareness of the development impact of its projects. www.jeevika.org.uk.   
More about the Lecture - Nick Robins on The East India Company: Commerce, Conquest & Contraband: 
Headquartered in the heart of the City of London, the East India Company had an almost unimaginable impact on 18th and 19th century Britain and Asia. Overturning historic flows of wealth and power, its imports of luxuries from Asia created not one but three lifestyle revolutions in Britain first in spice, then textiles and tea. But this was not an era of peaceful free trade. The Company's private armies conquered swathes of India, its cycles of boom and bust prompted successive waves of parliamentary intervention, while its triumphs in both India and China were built on double-dealing and opium smuggling. Drawing on his book, The Corporation that Changed the World, Nick Robins will chart the rise and fall of the archetypal 'too big to fail' business, revealing how the people of the day reacted to this commercial leviathan, and teasing out its legacy for the world of the 21st century.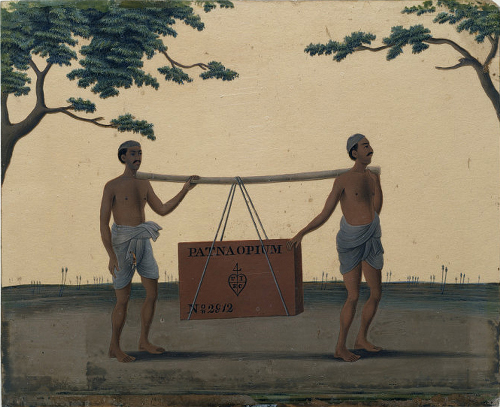 Image Courtesy of the Victoria & Albert Museum
For more information about The Corporation that Changed the World, please visit http://www.plutobooks.com/display.asp?K=9780745331959&


Do you have questions about Illustrated Lecture THE EAST INDIA COMPANY: COMMERCE, CONQUEST & CONTRABAND?
Contact Jeevika Trust
When & Where

Royal Geographical Society
1 Kensington Gore
SW7 2AR London
United Kingdom


Tuesday, 21 January 2014 from 18:00 to 22:00 (GMT)
Add to my calendar
Organiser
A UK registered charity supporting Village Livelihood in India