Refund policy
Contact the organiser to request a refund.
Eventbrite's fee is nonrefundable.
Learn fundamental truths about the invisible coloured threads that weave your destiny.
About this event
Attend " How to Fit In With Your World " live online training Plus Your Personal Reality Audio Course by iMA Creator James Knight who will  show you the brilliant building blocks that are already in place that serve as the foundation for you to:
Appreciate yourself for what you are. A distinct individual with distinct possibilities.
Gain a renewed understanding of how you fit into your world, your relationship with others and how to connect with them.
Learn the right things that when practiced  will boost your self esteem, give you energy, keep you excited, create opportunities and empower you to produce extraordinary results.
This couse will enable you to reap your Biggest Rewards in Life  by helping you to identify and spend the vast majority of your time focusing on the things that you are naturally good at. Things that you do things effortlessly without a lot of study or preparation. Things that 75% of the worlds population find difficult, often marvelling at your ability and not being able to come close to matching it.
Attend " How You Fit In With Your World "
- Gain a greater sense of self confidence
- Discover your natural talents that give you energy and keep you excited.
- Understand relate to and work with others better, in less time and effort
- Make differences work for you rather than against you.
- Connect with others at every level of your life
- Reduce, stress, tension and misunderstanding
"How You Fit In With Your World " is a  Live online training plus audio course presented by iMA creator James Knight  who  will teach you the things you need to know or be reminded of that will enable you to:
identify your Sweet spot Move in its direction and Actualize  your abilty to Be and Do Better by doing a lot with what you do well.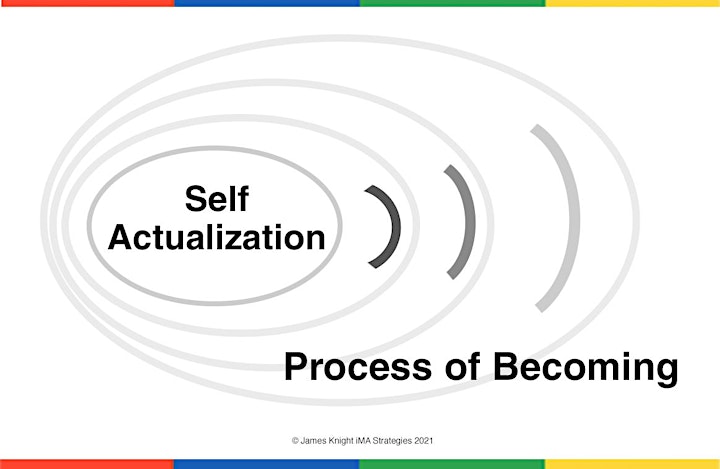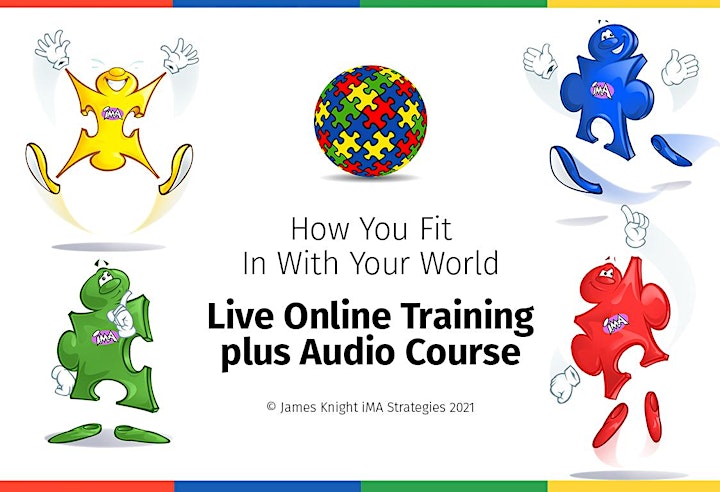 Give yourself the greatest gift that you can give.
A renewed understanding of your" personal reality".
This is the perspective from which you see things.
Your vantage point through which you look at and filter your world.
Listen to your Personal Reality Audio Course as often as you can, while travelling, at home, in the office and before important meetings.
You are in control of the learning process.
In addition to a live 90 minute workshop presentation by iMA Creator James Knight you will receive over 220 minutes of audio that will teach you:
How to understand yourself and others.
How to make differences work for you rather than against you.
How to predict how others are likely to behave and traet them the way they want to be treated.
How to create Moments of Magic.
How to Avoid Moments of Misery
That's not all!
You will also receive a downloadable At a Glance Ready Reference Guide to " Understanding and Dealing with the Differences in People"  wrtten by James Knight.
To learn more about how iMA is Connecting Global Citizens with One Universal Language go to http://iMAworld.net
For an overview of what is included in the Audio Course:
If you are a High Red click here
If you are a High Yellow click here
If you are a High Green click here
If you are a High Blue click here.
If you don't know what iMA high colour you are go to http://iMAhigh.com and find out now!