For those working to convey a strong message.
About this event
Who is this photography training for?
For any individual or for those who may be working for a charity or NGO wanting to improve their visual skills to engage the public/media. This includes volunteers working for environmental organisations. You may be using your phone, or any type of camera.
The workshop is in two parts and it is important participants attend both sessions.
Monday 11th April 18.30- 19.30 pm GMT
What will be discussed?
what is your message? what is it exactly you want to say?
positioning, how to position subject in the frame whether posed or natural
light, how to make the best use of tricky lighting situations
composition, rules that work
positive environmental images
During the workshop
We will be exploring how to use composition and natural lighting to enhance and communicate our message more effectively. Participants are encouraged to ask questions during and after the event and can send in some examples of their own pictures which may be displayed!
Any queries, do email me via my website here.
I look forward to meeting you!
Vanessa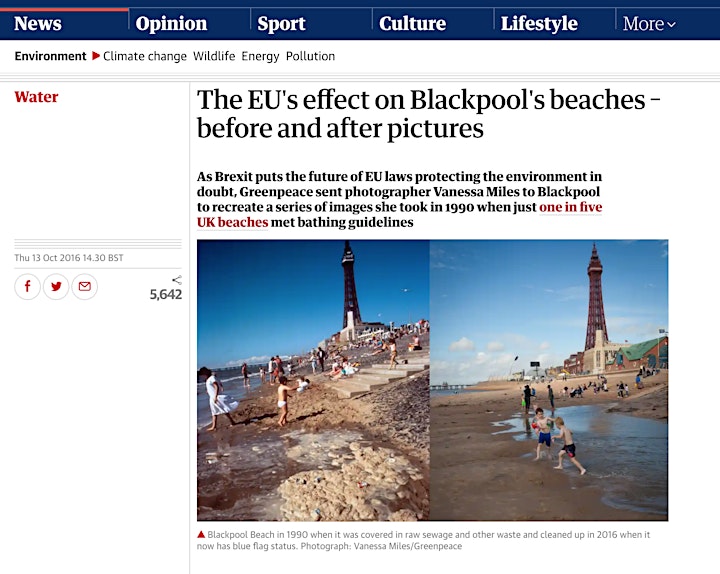 The above images published in The Guardian image generated over 5,000 social media shares.