ImageStream Symposium

Tuesday, 22 August 2017 from 09:30 to 17:00 (BST)
Event Details
Imaging flow cytometry blends aspects of flow cytometry and fluorescent microscopy allowing qualitative and quantitative analysis of large amounts of data. The Wellcome Centre for Molecular Parasitology (WCMP) recently installed an ImageStreamX Mark II, the first of its kind in Scotland.
This symposium is for the growing community of users of this technique, especially those working in immunology and parasitology.
Programme
09:30-09:40

Matthias Marti / Leandro Lemgruber

Wellcome and Introduction to the day

09:40-09:50

Brian Hall - Merck

"ImageStream – Technology, Applications and the future"

09:50-10:30

Stephen Cobbold – Univ Oxford William Dunn School of Pathology

"Relating lymphocyte structure to function using the ImageStream"

10:30-11:05

Coffeebreak

11:05-11:45

Hefin Jones – William Harvey Research Institute

"Analyzing extracellular vesicles with the ImageStream"

11:45-12:00

Hannah Scales

12:00-12:40

David Jamieson – University of Newcastle

12:40-13:50

Lunch break + sponsor exhibits

13:50-14:20

Katie Hughes

 

Alexandra B Soares

"Defining mechanisms of extracellular vesicle transfer in Plasmodium falciparum"

14:20-15:00

Paul Rees (Swansea Univ)

15:00-15:15

Coffee

15:15-15:55

Holger Hennig – University of Rostock

"Machine learning workflow for Cytometry Image Analysis"

15:55-16:00

Matthias Marti

Final remarks

16:00-17:00

Drinks / Reception
Invited speakers:
Prof Stephen Cobbold (Univ Oxford – Sir William Dunn School of Pathology) - http://users.path.ox.ac.uk/~scobbold/tig/spc.html (therapeutic Immunology)
Hefin Jones (Queen Mary University of London; William Harvey Research Institute) - http://www.whri.qmul.ac.uk/staff-all/staff-research/207-perretti-mauroI (inflammation and microparticles
Dr David Jamieson (Univ Newcastle) - http://www.ncl.ac.uk/nicr/staff/profile/davidjamieson.html#research (imaging flow cytometry and quantitative image analysis / Pharmacogenetics)
Prof Paul Rees (Swansea Univ) - http://www.swansea.ac.uk/texas-showcase/showcasespeakers/paulrees/
(systems Cytometry)
Dr Holger Hennig (University of Rostock) https://www.sbi.uni-rostock.de/team/single/holger-hennig/ (cellprofiler)
Sponsors: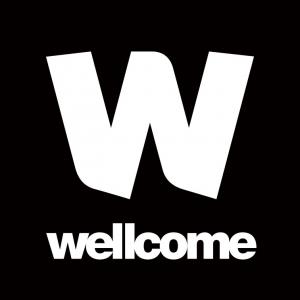 When & Where

Charles Wilson Lecture Theatre

University Avenue
G12 8QQ Glasgow
United Kingdom


Tuesday, 22 August 2017 from 09:30 to 17:00 (BST)
Add to my calendar
Organiser
Wellcome Centre for Molecular Parasitology
We are a Wellcome Trust Centre of Excellence based at the Institute of Infection, Immunity and Inflammation at the University of Glasgow. Our research focuses on the genomics and molecular epidemiology of Trypanosoma (sleeping sickness), Leishmania, Toxoplasma, Schistosoma and Plasmodia (malaria) parasites. Another important strand of our research is parasite-host immune interaction.