IMAGINE IF! Accelerator for Science Ventures: Manchester Launch Event
Description
Do you have a great idea that you want to make reality? Apply for our accelerator to gain skills and resources necessary to make it a success!

6:00 PM - 6:25 PM - Introduction to the Innovation Forum; Daniel Moreno (Head of Marketing and Communication, Global Innovation Forum)
6:25 PM - 6:40 PM - How to apply for ImagineIF Accelerator?; Anastassia Bolotkova (President, Innovation Forum Manchester)
6:40 PM - 7:40 PM - Networking/Wine reception

Join the global IMAGINE IF! network of Innovators across 16 branches world wide, competing for the non-dilutive funding.
The participation is free, don't miss this opportunity and apply now!
The global application deadline is 28th of July 2017.
The IMAGINE IF! is the first truly global competition and accelerator program for science-based ventures*.
The accelerator provides to early stage science startups extensive opportunities: mentorship, the potential to secure non-dilutive capital, free advice from leading professional services companies and rapid networking across the Innovation Forum platform.
We are a non-profit organisation supported by 10,000 innovators. We seek to build connections between academia, industry and policy makers, thereby accelerating the speed of technology adoption for the benefit of the wider society. Find more information about us: http://inno-forum.org/
* startups based on genuine, novel scientific idea which has a significant impact on improving human or animal wellbeing (e.g. new medicines, medical devices, new materials or engineering solutions helping to preserve the natural environment in a balanced state)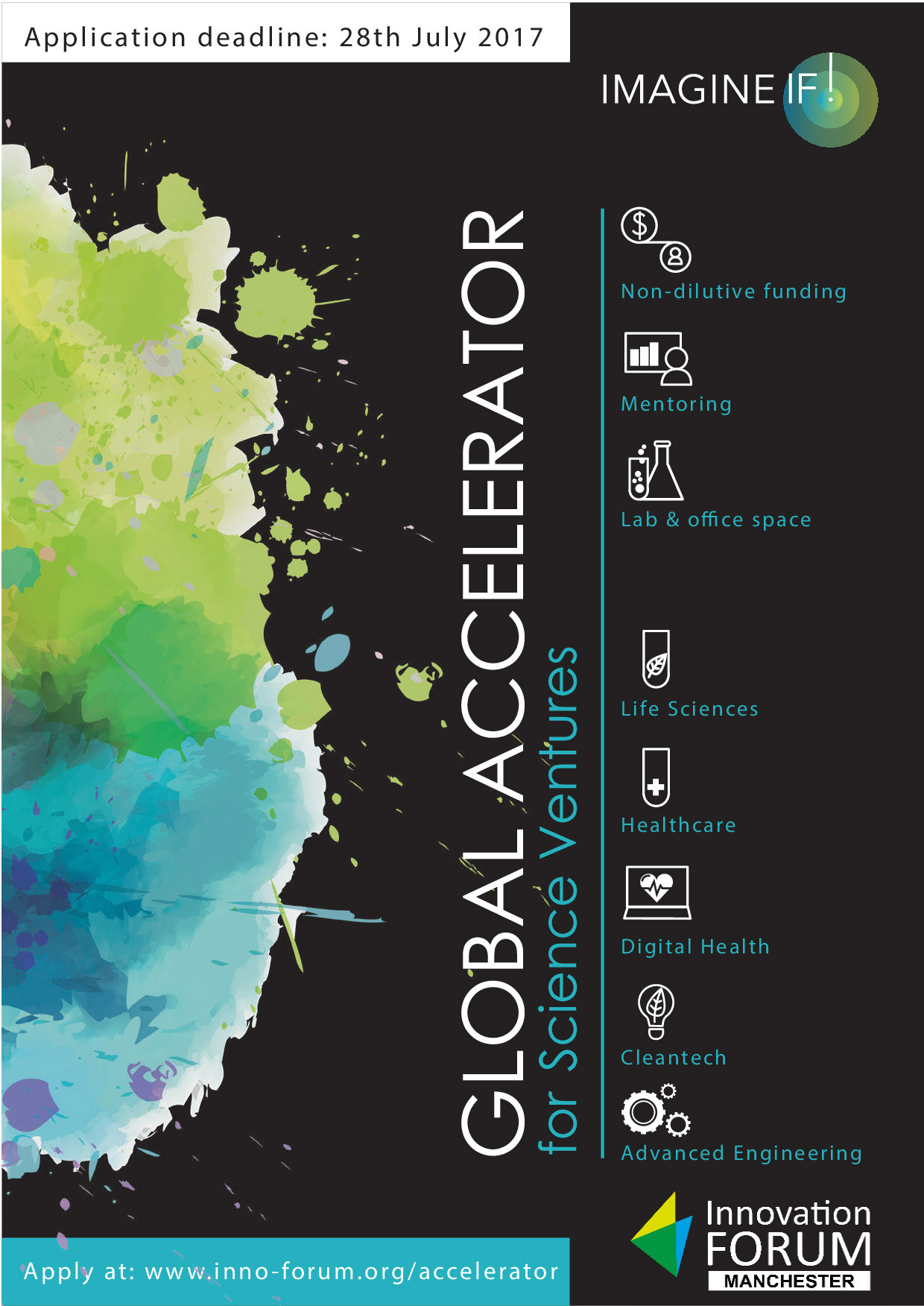 Sponsors: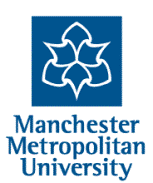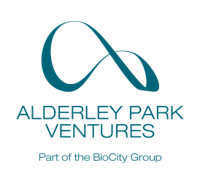 Date and Time
Location
Manchester Metropolitan University Business School, Room BS 3.25
Oxford Road
Manchester
M15 6BH
United Kingdom