Description
"Entrepreneurs for Entrepreneurs"
IMAGINE IF! Accelerator
*
- Oxford FINALS
Are you interested in what 10 teams of Oxford science entrepreneurs have identified as problems and needs? And how they went about addressing them by applying their science and expertise?
Join us on Thursday 12th October 2017 at 18:00, at the Centenery Room, Careers Service for a live pitch from 10 teams trying to convince the judges that their science-based solutions meet a market need, manifest as a revenue-making venture, and deserve the sought after spot in the IMAGINE IF! Accelerator Grand Finale.
If this is not enticing enough, get enlightened and enthralled by the entrepreneurs that are further down the same path and know what it takes to make it; the CEOs of Oxford startups Susan Graham of BioCarbon Engineering, Samuel Conway of Zegami, Tristan Collins of Metaboards, and Davied Llewellyn of DJS Antibodies will share their experience on the life of a startup in the Oxford ecosystem.
Innovation Forum Oxford brings you "Entrepreneurs for Entrepreneurs", an evening where budding science entrepreneurs are cheered on, championed, and scrutinized by veteran entrepreneurs.
Program
17.30 Registration
18.00 Introduction from Innovation Forum Oxford
18.10 10 Startups pitching - click the link to see the range of innovative ideas on show
19.15 A panel of 3 Oxford startup CEOs share their experience + Q&A
19.50 Announce Oxford Winning team
20.00 Networking




Our Panelists; Meet the Oxford Startup CEOs
Dr Susan Graham, CTO - BioCarbon Engineering

Dr Susan Graham is a cancer smashing nanotech engineer and international drone pilot. Susan is the CTO of the UK-based startup BioCarbon Engineering that is using drones to plant trees to fight global deforestation.
Susan studied her Bachelor degrees in Biomedical Engineering and Medical Science in Australia followed by a PhD in Biomedical Engineering at the University of Oxford in the UK.
Susan is passionate about achieving impact in the world through technology and business. For her work across research, startups and inspiring young women in tech, Susan was named on the Forbes 30 Under 30 list for industry in Europe in 2017.
Samuel Conway, CEO - Zegami Limited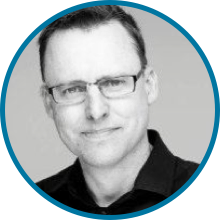 Samuel Conway is a global CEO, with a passion for technology that gives commercial organisations, researchers and academics the ability to gain insight into their visual data in a way they never thought possible. Samuel holds a degree in Biomedical Engineering (BSc BEng) and a MBA (Int Business).
After a successful project with Oxford University, Zegami Limited was founded in February 2016 with Sam appointed as the CEO.
As the CEO, Sam leads the way in ensuring that the Zegami visualisation platform will radically transform the way that people explore images both professionally and in their own personal lives.
Tristan Collins, Managing Director - Metaboards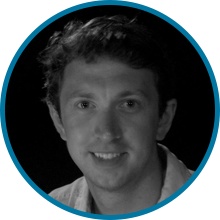 Tristan is the MD of Metaboards - a company he founded in 2016 to commercialise Oxford University's expertise in metamaterials; a form of artificial media that allows electromagnetic waves to be 'guided'. The technology has uses in a vast range of new and existing applications, changing the world for the better. Prior to Metaboards, Tristan worked as a strategy consultant and has a PhD in engineering from Cambridge University.
David Llewellyn, CEO - DJS Antibodies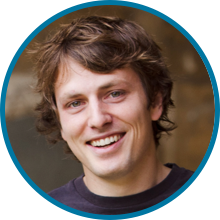 Meet our Judges
Keith Errey, CEO & Co-Founder - Isansys Lifecare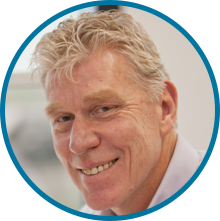 Keith Errey is the CEO and co-founder of Isansys and is a strong advocate of digital and data driven methods in healthcare. A serial entrepreneur with a long practical interest in technology businesses that originate from translational research, he has wide experience in several industries including mining, telecommunications, instrumentation and medical devices, and a life-long commitment to education, having worked both as a schoolteacher and university lecturer. He has physics degrees from Oxford University and the University of New South Wales and is a founding member of the Bessemer Society.
Zachary Yerushalmi, Principal - Oxford Sciences Innovation PLC (OSI)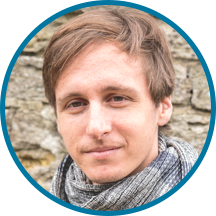 Zachary is Principal at OSI (Oxford Sciences Innovation Plc.) where he works with the University's world-leading researchers to commercialise and develop the university's intellectual property into market-leading companies. OSI has raised £580M to build an ecosystem that brings Oxford's ideas to the world.
Nicola McConville, Partner - Penningtons Manches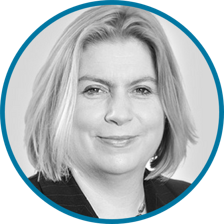 Nicola is a partner at law firm Penningtons Manches and advises technology companies on all aspects of corporate law including the delivery of funding rounds and strategies for growth and realisation of value. She has acted for numerous companies from early stage through to major institutional funding rounds, strategic acquisitions and exit via sale or IPO. Her clients include organisations in the life sciences, digital and clean tech sectors, many of which have an international dynamic to their business. She has advised over 40 spin out and start-ups companies from Oxford University as well as several more from other institutions.
Nicola is recognised by both Chambers UK and The Legal 500, winning praise for coming up with 'simple but effective solutions to complex legal issues' and for being 'absolutely charming and very competent'. She has also been described by clients in the directories as being 'absolutely passionate about her job' and as having 'a palpable determination to drive change that is a pleasure to witness'.
Fred Kemp, Deputy Head, Licensing and Ventures - Oxford University Innovation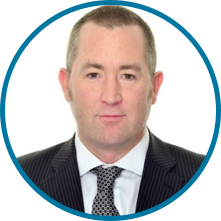 Fred is one of the Deputy Heads of Licensing and Ventures for Oxford University Innovation, leading the five-strong team focused on Digital Health and Bioinformatics.
Originally a biochemist, specialising in molecular kinetics and proteomics, Fred has worked as a research fellow in academia; provided commercial services and consulting to the pharma industry; co-founded a nanotech biosensor start-up; and worked as an applications specialist for GE Healthcare; before joining Oxford University Innovation four years ago. Since then he and his team have supported the commercialisation of an ever-growing portfolio of digital health and medtech innovations from the University and OUH NHS Trust, through a broad range of routes: from traditional technology licensing, partnering, and spinouts; through SaaS, open source and mixed-model licencing; to crowd-funding and social enterprise creation. Recognising the complexity in bringing digital health innovations to market, one of Fred's strategic aims is to create a more connected digital health ecosystem in Oxford and the wider region. In this he works closely with the Oxford AHSN to establish a more efficient pathway for the adoption of digital health innovations. He is a strong advocate of the growing grassroots entrepreneurship encouraged and supported by organisations such as The Hill, Oxford Biodesign, and the Innovation Forum.
Peter Crane, Former Global Director - Innovation Forum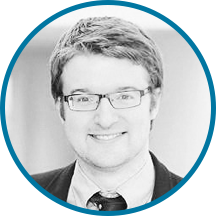 Peter Crane is a former global director of the Innovation Forum, and one of the founding members of the Oxford branch. He has a wide variety of experiences in small molecule and biologics therapeutic discovery, as well as in early stage healthcare venture capital. He has spoken on topics in innovation at events in Brazil (Rio Paralympics), China, Hong Kong and Europe. In addition, he has published on a range of topics including: Artificial Intelligence in Life-Sciences, Fintech (blockchain enabled financing – ICOs), Gender Diversity and China-UK Biotechnology. Peter undertook a D. Phil in Organic Chemistry at Oxford University, and prior to that an undergraduate degree from Warwick University where he graduated as the top ranked student. Peter is currently working on a Chinese market orientated biotechnology start-up.