Description
IMAGINE IF! pre-Accelerator Oxford FINAL Pitch
Are you interested in what 14 teams of Oxford Science Entrepreneurs have identified as problems and needs? And how they went about addressing them by applying their science and expertise?
Join us on Wednesday 27th Februray 2019 at 18:00, BioEscalator for a live pitch from 14 teams trying to convince the judges that their science-based solutions meet a market need, manifest as a revenue-making venture, and deserve the sought after spot in the IMAGINE IF! Accelerator Grand Finale.
Program
17.30 Registration
18.00 Introduction from Innovation Forum Oxford
18.10 13 startups pitching - check out the range of innovative ideas on show here
19.50 Announce Oxford Winning team
20.00 Networking
Judges

Mary McKenna
Mary is a well-known Irish technology entrepreneur and angel investor. She co-founded e-learning company Learning Pool following a spell as a Silicon Valley dotcommer and she successfully exited from the business in 2014 so that she could return to working with earlier stage startups and scaleups. Mary is interested in helping start and grow indigenous UK and Irish tech companies and especially in working with female entrepreneurs. She has invested in 6 early stage tech startups to date, 3 with female founding teams.
She is one of the Entrepreneurship Experts at Saïd Business School, Entrepreneur in Residence at Catalyst Inc (the Northern Ireland Science Park in Belfast), an advisor to several governments, an EU Horizon 2020 innovation judge, a trustee of the Centre for Acceleration of Social Technology and the first ever entrepreneur in residence at St Mary's College, an all-girls secondary school in the Creggan area of Derry.
Mary was awarded the MBE by Her Majesty the Queen in the 2014 New Year's Honours for services to digital technology, innovation and learning.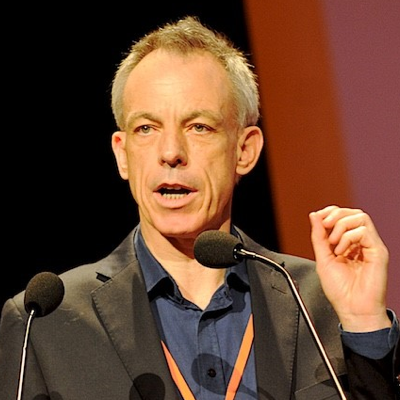 Matthew Wood
Matthew is currently Professor of Neuroscience and Deputy Head (for Innovation) of the Medical Sciences Division at the University of Oxford and directs the Laboratory of RNA biology and Neuromuscular Disease.
Matthew is a leading pioneer in the field of oligonucleotide therapies and co-leads the International MDEX Consortium– a major international translational medicine collaboration to develop oligonucleotide treatments for Duchenne muscular dystrophy and related neuromuscular conditions. The first oligonucleotide developed by this Consortium (Eteplirsen) recently received accelerated approval by the FDA as the first ever treatment for Duchenne muscular dystrophy.
Matthew has global influence in this field through his work and as an executive member of the global alliance TREAT-NMD. He is also a pioneering international leader in the field of exosome / extracellular vesicle biology. In 2011 he and colleagues made the landmark discovery that exosomes could be developed into a therapeutic technology for the delivery of macromolecular biological drugs to target tissues including the brain. This has led to fundamental advances in exosome biology and in 2016 resulted in creation of a new spin-out biotechnology company Evox Therapeuticsof which Matthew is a founder and Director. Amongst many responsibilities in the OxfordMedical Sciences Division heplays a leading role in innovation related activities, including as a Director of the University of Oxford's technology transfer organisation, Oxford University Innovation.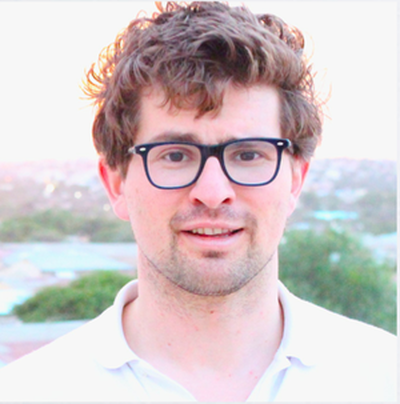 Alexander Finlayson
Alexander is a co-founder of Nye, an early stage healthcare company with a big dream to build a health system which maximises welfare and an individual's ability to flourish. He is also a practicing GP and a Doll Fellow at Green Templeton College. He was previously a Kennedy Scholar at Harvard University where he studied System Biology and Genetics and was the Head of Research at the King's Centre for Global Health. In 2008, Alexander started an award-winning health technology company which delivers health system capacity building in fragile states, with a particular focus on Somalia. Most recently MedicineAfrica and partners were awarded the first of UKAID's flagship global Higher Education programme, Strategic Partnerships in Higher Education Innovation and Reform (SPHEIR). He likes to ski and play the bagpipes.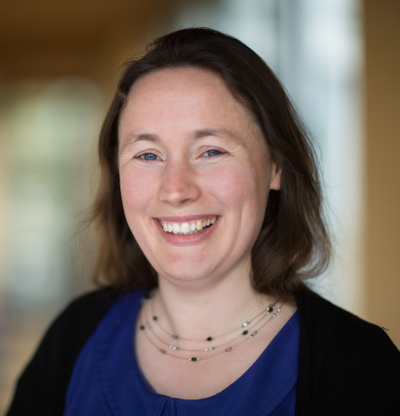 Megan Morys-Carter
Megan Morys-Carter joins the judging panel as a representative of The Oxford Trust, an independent charitable trust working across enterprise and innovation; science education; and public engagement with science. The Trust is about to launch The Wood Centre for Innovation and adjoining science education centre at Stansfeld Park in Headington. Megan is Programme Director of theHill, Oxford's Digital Health innovation ecosystem, and founder of OxLaunch (www.oxlaunch.com), created to enable the use of entrepreneurship as a force for good. She has previously directed the Centre for Entrepreneurship at the University of Oxford, helped set up the Oxford Foundry and has worked in the private sector with SMEs and start-ups and as an innovation partner for blue-chip companies such as Johnson & Johnson, Shell and Boeing. In addition to sitting on the board of The Oxford Trust, Megan has voluntary roles with the angel network OION and Oxford Startups, Oxford's biggest startup meetup group. Megan is particularly interested in early stage entrepreneurship, investment readiness, startup ecosystems and systems change.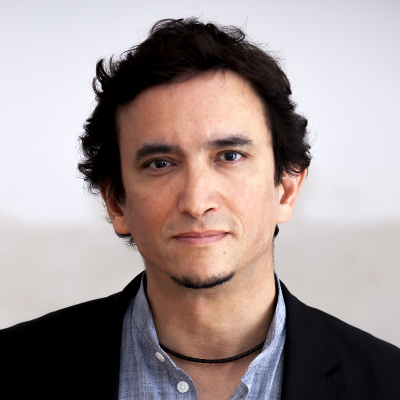 Alejandro Lecuna
Prof. Alejandro Lecuna is a Berlin-based innovation designer, inventor, entrepreneur, and academic. In his design career, spanning over 25 years, he has consulted for large corporations, non-profits and start-ups within various industries (i.a. telecommunication, finance, education, automotive, digital) enabling them to conceive, evaluate and realize innovative ideas. Today he is Chief Design Officer of Takeoff.com, a well funded eGrocery start-up based in Boston which brings together online ordering technology with robotic product handling. Alejandro has taught user centered design in Europe, South America and Asia. His teaching career started at the International Master of Integrated Design at Anhalt University of Applied Sciences in Dessau. He later funded and became Head of Programme of the Master of Strategic design at the Design Academy Berlin, bringing research-based design, methodology and strategy together under one programme. He is Visiting Professor at the Hasso Plattner Institute's D.School in Potsdam where he teaches Design Thinking. Today, Alejandro is Professor for design and innovation at the University of Applied Sciences for Engineering and Economics in Berlin. His research focuses on the impact of design tools for supporting the collaborative creative process and for learning the design thinking mindset.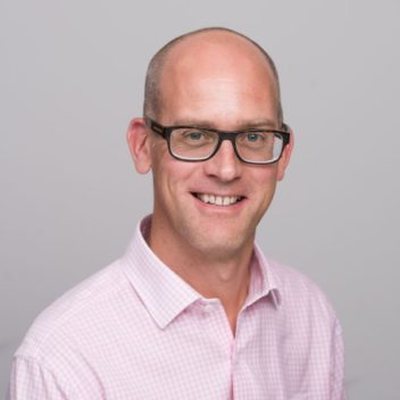 Paul Ashley
After graduating from the University of Leeds with an honours degree in zoology, Paul worked as a curator for SeaLife Centres public aquariums. A return to academia followed with an MRC and industry sponsored PhD CASE studentship studying behavioural and physiological correlates of stress and depression. After completing his PhD, Paul took up a postdoctoral research fellow position at the University of Liverpool, conducting behaviour and neurophysiology research.
Paul then became the CEO of a spin-out company, commercialising remote monitoring and biotelemetry technology developed at the Defence Science Technology Laboratory. Following this, Paul took up a role at AstraZeneca as a member of the management team at the company's environmental risk assessment facility. Here, Paul was responsible for the commercial development of a business with both internal and external customers. Paul joined Oxford University Innovation as a Deputy Head of Technology Transfer in July 2011. Paul runs a team of life science Technology Transfer Managers with a broad range of commercial and scientific experience, including drug development, medical technologies, immunology, genetics, biomarkers, vaccines, biochemistry and cell biology. Notable commercialisation projects include a strategic role in a vaccine joint venture, the creation of number of spin out companies in the fields of gene therapy, vaccine production and medical devices and completion of a range of life science technology licensing agreements. Paul is the relationship manager for a number of important charitable funders and partners.