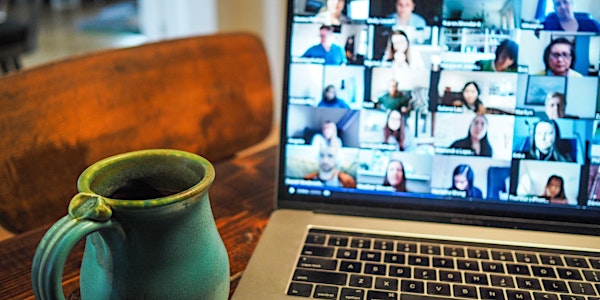 Imagine the future of our dementia care community
An open space event to co-produce the future of our dementia care community.
About this event
A community for progressive dementia care practice is needed in the UK, and we want you to be part of bringing it to life.
Dementia Publishing Community Benefit Society was formed to relaunch the Journal of Dementia Care and the UK Dementia Congress. Both are long-established and highly respected as the leading specialist practice journal and congress bringing together everyone involved in dementia care. How can we rise to today's challenges? In what ways can we develop pre-existing models effectively? We are open to radical ideas! We are open to collaborating, we are open to new leaders emerging, we are open to doing things differently.
We want the Community Benefit Society to support and nurture the dementia care community, promote best practice and enable channels of communication between researchers, practitioners and everyone involved. Does the community want and need this, and if so how can we best achieve these aims? How can we work together effectively?
We believe that the whole community of dementia care benefits from contact and conversation: from care home, home care, social care and hospital staff teams to academics and researchers; from people living with dementia to specialist nurses, social workers, psychologists, geriatricians and psychiatrists; from family carers to policy-makers, architects, designers and tech innovators. That is why we are committed to developing Dementia Publishing, to growing the Journal of Dementia Care and the congress, and co-producing the only independent place where all the different stakeholders in dementia care can meet, with no one's vested interest uppermost.
We fervently hope you will bring your skills, experience and insights to these open meetings. We need voices from all care settings and sectors, including people living with dementia and all carers.
What will happen?
1. We will meet on Zoom
2. The 'Open Space' will be facilitated by Vibrant Communities (from Ladder to the Moon)
3. Anyone can bring any topic they want to discuss
4. We will have a series of breakout rooms and you choose which rooms you want to go to, and are free to move between rooms so that you keep contributing and learning.
5. Conversations will be documented and shared, and those participating will take forward what they have energy to do.
6. At the end of the two hour Open Space we will come back together to share headlines from our conversations.
7. We will continue and build on the conversations in further monthly conversations leading to an in person meetup before congress, and again at dementia congress.
For more info on Open Space take a look at this quick video https://www.youtube.com/watch?v=M_jhcvCYBbg
This is the moment to build the future of a dementia care institution, and the future of our progressive community.