A virtual 2 hour special of limitless learning all powered by kindness.
About this Event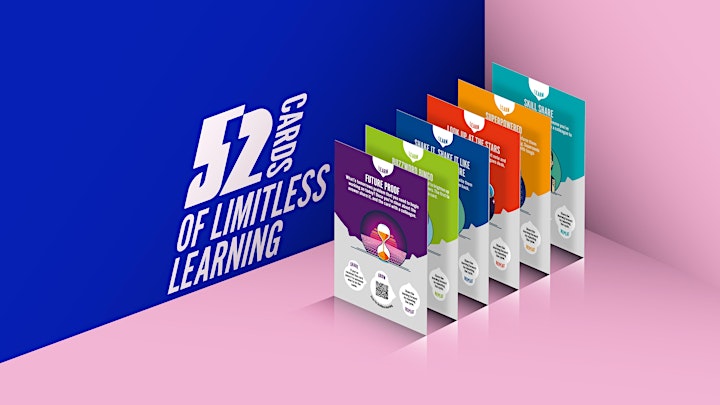 1 Host, 3 Speakers, Limitless Conversations
The Cognitize Connect Hour is back for a festive collective.
Our original COGNITIZE® 52 cards not only includes a micro digital version of the everlasting loop of learning but you'll get the chance to participate at our seasonal special within our new virtual version too.
We've also got over 30 new stories on the cards from wonderful kind and inspiring humans. We aim to provide limitless opportunities for learners to transfer their conversations into cohesive action through the power of story and sharing.
We're moving to a new pad for the Connect sessions too. `Virtual Punks have given us the keys to their Remo room for us to use. This will allow us to increase both our space and deepen interactions and conversations.
Our tenth COGNITIZE® Connect promises to be a creative and human centered extravaganza .  It's going to be a fab, fresh & idea bursting exchange. Relevant for anyone who wants to find ways of making your virtual team and or individual conversations more powerful, positive and productive. 
LEARN - You'll get a flavour of the ways to making virtual learning more social & human at this interactive event with other like-minded professionals all powered by COGNITIZE® cards.
SHARE - We will be playing learning forward by sharing lessons, insights, eureka moments as well as networking with other  businesses. You'll have the chance to move around the various tables in our Remo room and have conversations around the key themes of the cards.
GROW - COGNITIZE® gives you exclusive access to limitless learning through thought-provoking stories and narratives from an impressive array of leaders, consultants, authors and practitioners. - We'll have three of these brilliant speakers who feature on our cards bring their stories from the cards to life live online at the event.
REPEAT - We'll encourage you to leave and commit to random acts of learning kindness for the benefit of others by sharing some COGNITIZE® cards far and wide.
HOST: Scott Leiper
Creator of COGNITIZE®, Scott will hosting our hour with his usual brand of curiosity and kindness. He created this concept to enable people to share their learning as a gesture of kindness. We're super delighted to have three , soon to announced, wonderful humans to share their stories with you.
SPEAKER: Leatham Green
Leatham Green is an exceptional and special human. I was delighted to be introduced to him through another top guy in Michael Byrne. Within minutes I was drawn to his passion and connection to how he makes such a difference to peoples lives.
The founder of the Mindful HR Centre and a highly respected and a multiple award winning HRD Director. He believes that we should treat people as human beings as NOT as human resources to get the very best out of them. I look forward to Leatham sharing his chosen Cognitize Card story with you.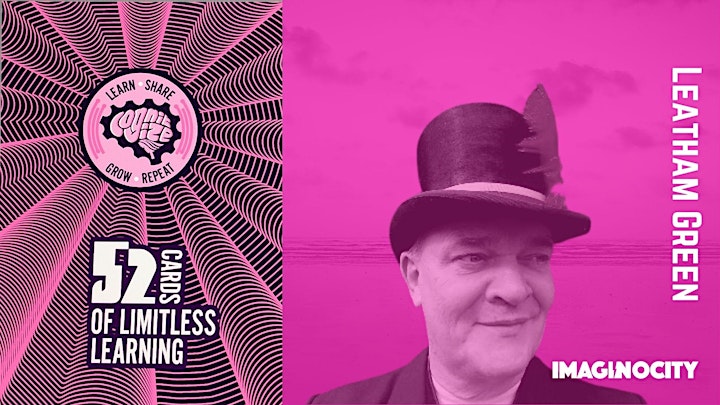 SPEAKER: Rory Kelly
My partner in kind at Imaginocity Rory Kelly. Our regular attendees might have chatted to Rory in our breakout rooms. What you might not know about this brilliant Belfast boy is what he did during lockdown. Rory was concerned about the development of children quarantined at home amid the coronavirus outbreak and donated £2,000 worth of educational games to families.
He's now launched 'Merchants Of Fun' to enable families being able to come in and actually get their hands on games, instead of just seeing the same games stacked up in a safe and educational experience.
Rory will be talking about the journey to exceptional service and its connection to red house bricks!! We could all learn a lot of lessons for ourselves as well as our business through his approach.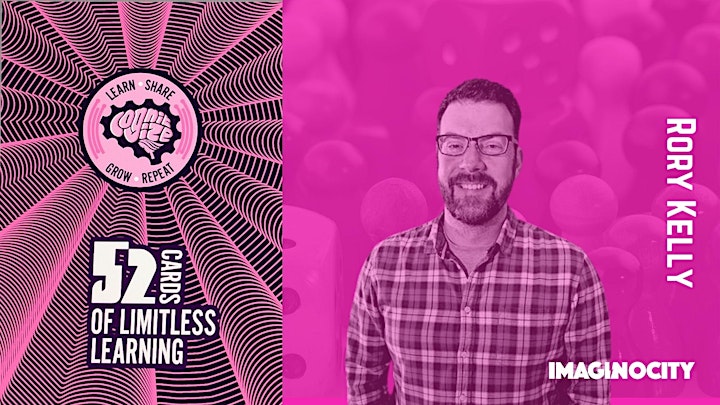 Help personal development stick. Halt the flow of exponential learning loss. Deepen the transfer of training. COGNITIZE®– to learn, share, grow and repeat.
Visit https://www.imaginocity.co.uk to learn more.
Access link to our Remo room will be detailed on our Eventbrite page and resent to you 24hrs in advance of the event as a reminder.