Description
The Raglan Suite, based in the heart of the beautiful spa town of Harrogate in North Yorkshire, is delighted to offer an observation course, aimed at experienced implant clinicians, on immediate loading for full arch cases.
As well having the opportunity to watch a live case close up, the course will also cover the following topics:
• Case selection
• Treatment planning
• CBCT scan interpretation using SIMPLANT
• SIMPLANT guided surgery
• Surgical technique
• Technique for the final prosthetic restoration
• Prosthesis aftercare
£750 + VAT (Lunch Provided)
6 hours of Verifiable CPD
At the end of the course, you will have an understanding of those patients who would benefit from this technique and knowledge of the clinical procedures involved so that the technique can be introduced to your Practice.
Dr Tim Doswell
BChD Dip.Imp.Dent.RCS(Eng) (Adv.Cert)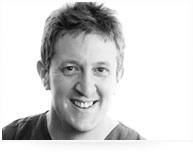 Tim Doswell qualified as a Dental Surgeon, with Honours, from Leeds University in 1996. Dr. Doswell is a clinical coach for Astra tech implant system and is an active member of the Association of Dental Implantology. He lectures across the UK on dental implants. In addition to an interest in dental implants, he has extensive experience in advanced restorative and cosmetic dentistry. Tim was awarded an advanced diploma in implant dentistry by the Royal College of Surgeons in London at the end of 2010.

The Raglan Suite
16 - 18 Raglan Suite
Harrogate, HG1 1LE
We are a multi-disciplinary dental practice dedicated to providing the highest standard of treatment together with a five star patient experience.
Our skilled team provides all aspects of advanced and aesthetic dental treatment including dental implants, dentures, orthodontics, root canal fillings, gum health, veneers, whitening and complete smile makeovers. This is complimented by a full range of facial aesthetics, dermatology and skin treatments, carried out by our award-winning practitioners.