About this Event
Join us on Wednesday 10th July for a FREE evening of Interactive Memorable Methods to Explore Research & Science as an 'Experience'. IMMERSE yourself and discover the local, global and virtual through sight, sound, sensation, touch and taste. We will be hosting an array of activities developed from different communities locally across Salford and Greater Manchester.
The IMMERSE experience offers opportunities to:
Learn about the local interventions that address modern global challenges, the people, places and processes that have facilitated change;
Step into our series of research rooms and activity spaces for an immersive interactive learning experience;
Sample socially and environmentally responsible food that feels as good as it tastes at our sustainable street food market;
Meet the inventors, creators and architects of our world of discovery to connect, chat and exchange ideas.
Note: Please bring ID if under 25 years of age.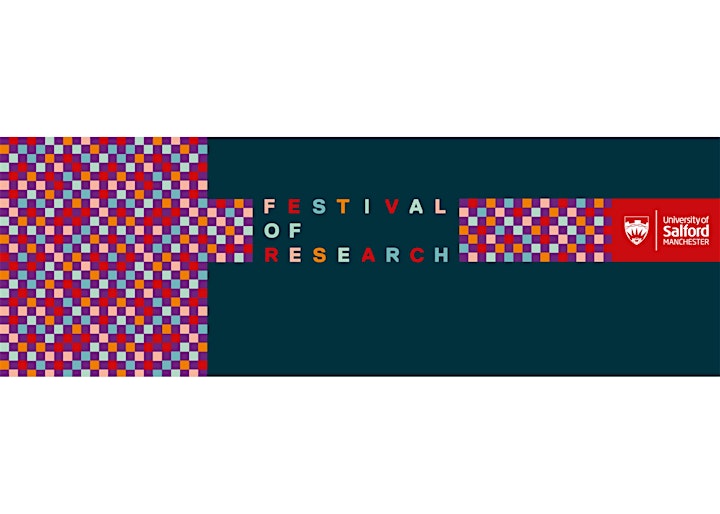 GDPR Statement for the Festival of Research
Data Protection: By registering for this event with The University of Salford's Festival of Research you will be giving us permission to process data about you. We do this in order to carry out the administration of the event; that is we only collect, store, use and disclose the data for any purposes connected with your enquiry, booking and possible future events.
Photography Disclaimer: During this event we may take photographs or film activities for use in future Festival of Research or University of Salford publicity materials. If you wish NOT to be photographed during this event then please advise us accordingly ahead of the event by contacting us by email: festivalofresearch@salford.ac.uk or speak to a member of the organising team at the event - they can be identified by wearing a Festival of Research 'happy to help' badge.