Immerse UK Technology Breakfast Seminar: Raising Funds - Seed to Series B
Description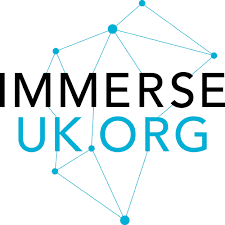 We are delighted to invite you to our next Technology Breakfast Seminar being chaired by Simon Halberstam – Head of Technology Law, Simons Muirhead & Burton.
It will take the form of a panel discussion followed by Q&A. Our panelists will be:

Simon Moynagh, Icon Corporate Finance

Ella Botham, Silicon Valley Bank

Carrie Osman, Cruxy

David Martin, Simons Muirhead
Topics that will be covered are:
Demystifying the process

State of the VC market in 2020

What VCs are looking for at each stage

How much runway you will need/how much cash to raise?

Valuation

Are there any alternatives to venture capital at the early stage?

What debt products are available to equity backed companies?

What are the common pitfalls when raising debt/venture debt?

Strategy for approaching VC

How to shortlist VCs, sources and advice

What will be needed in terms of deck/pitch?

If you want a mix of equity & debt at Series A, what else should you consider?

What to expect from the process, transaction and documents

What mistakes to avoid while fundraising
You will hear from the following exciting and engaging Panelists:

Simon Moynagh - Partner, Icon Corporate Finance
Simon specialises in selling and raising funds for high growth tech companies with a focus on digital media, mobile & comms, software and industrial-tech. He has advised on transactions ranging from raising venture capital, securing strategic investments, M&A and IPOs.
Since joining ICON, Simon has completed a number of transactions including: the sale of Applicable to NTT owned Arkadin, the sale of Nativ, a media logistics software company to the Australia telco giant Telstra; raising capital for the digital media company Abacus eMedia from BGF; acting for Tocardo, the tidal turbine producer, on a strategic investment from Spanish energy group Repsol; the sale of a cloud software company Atlantic Global Plc to US based Keyed-In, and the sale of Hydra, the project management software company, to Latin American based e-Task Technologies.
David Martin - Partner, Simons Muirhead & Burton LLP
David is a Partner in the Corporate and Commercial and Finance teams. He has a broad range of experience in both equity and debt finance, acquisitions and disposals and general corporate and commercial advice.
He regularly advises both lenders and borrowers in complex secured property finance transactions.
David has particular experience in the media, leisure, technology and property sectors and has acted for high net-worth individuals, international property developers, premier league football clubs, global banks and technology start-ups.

Ella Botham - Vice President – Venture & Growth Banking, Silicon Valley Bank
With over 7 years' experience in the banking industry, Ella has spent the last 3 years working with fast growth technology companies in the Venture & Growth team at SVB with a particular focus on debt financing from Series A stage onwards. Having studied Mathematics at the University of York, she has recently narrowed focus to run the Deep Tech and Hardware portfolio supporting VC-backed deep tech companies across the UK and Europe.
Carrie Osman, Cruxy
The Knowledge Transfer Network is committed to increasing diversity and advancing equality of opportunity to create a vibrant climate of inclusiveness across the sectors that we serve.
As a responsible business, it is important to us that we represent the diversity of our people and communities, and that we create an inclusive innovation ecosystem in the UK in which everyone can reach their full potential.
It is vital that we monitor and analyse diversity information so that we can ensure that our processes, events and communications are fair, transparent, promote equality of opportunity for all, and do not have an adverse impact on any particular group.
Your cooperation in providing us with accurate data will ensure that we design and apply policies and processes that embrace a diverse and inclusive environment.
Any information provided on this form will be treated as strictly confidential and will be used for statistical purposes only.
No information will be published or used in any way which allows any individual to be identified.