Sales Have Ended
Registrations are closed
Please note the Day 2 workshop is now full however you can register on the waiting list and we will notify you if a space becomes available.
Sales Have Ended
Registrations are closed
Please note the Day 2 workshop is now full however you can register on the waiting list and we will notify you if a space becomes available.
Description
Immerse yourself and your business in West Coast Waters 2020!
2020 is Scotland's Year of Coasts and Waters. West Coast Waters 2020 (WCW) is an exciting new collaboration of 22 destination management groups from across the west coast which is progressing six exciting initiatives to encourage visitors to immerse their senses in all the west coast has to offer.

To help businesses maximise these opportunities, WCW, supported by Highlands and Islands Enterprise, are hosting a series of workshops up and down the west coast to raise awareness. On day 1, WCW will present their exciting plans to help businesses to get directly involved, and on day 2, a more interactive session for a selection of businesses in each location to learn how to reach new international markets.
Book your place today and get ready to inspire both visitors and locals to immerse their senses in everything Scotland's west coast has to offer!
DAY 1: INFORMATION SESSION: WEST COAST WATERS 2020
Date: Thursday 6 Feb 2020
Time: 10am - 16.30
Venue: Beacon Arts Centre, Custom House Quay, Greenock PA15 1HJ
Who should attend?
Our all-day information session is an open event for anyone involved in tourism and interested in the opportunities it can bring to you, your business and your local area in 2020 and beyond.
What's involved?
Partners from the WCW collaboration will explain what is happening and offer insights into the opportunities, including:
West Coast Waters – what it's all about and how to get involved in the six initiatives;
WCW Digital Campaign toolkit, film and imagery assets – an interactive session on how to engage and use the assets;
Local destination group activity that is bringing WCW to life in your area;
Speakers from the WCW partnership including Wild Scotland, UHI Centre for Recreation and Tourism Research, and other project partners;
Practical one-to-one and workshop sessions with all the contributors and local DMO representatives


DAY 2: PREPARING YOUR PRODUCT FOR INTERNATIONAL TOURISM MARKETS (Workshop*)
Date: Friday 7 Feb 2020
Time: 9.30am - 5pm (lunch included)
Venue: Holiday Inn Express, Cartsburn W, Greenock, PA15 1AE
Who should attend?
This workshop is suitable for any businesses looking to develop and grow their international tourism markets linked to the West Coast Waters ambition.
What's involved?
Valuable insight on international visitor analysis to assist you to develop your product offering;
Raise awareness of your product through the internet and social media, maximising your online routes to market;
Information and advice on help and support that could be available for your business;
Producing an individual action plan with one-to-one support to help your company develop an International West Coast Waters action plan.


If you're interested in the invaluable opportunity that Scotland's Year of Coasts and Waters presents to your business, make sure you join us.


About West Coast Waters 2020
West Coast waters is the perfect tie in to VisitScotland's Year of Coast and Waters 2020, and specifically recognises the diverse landscapes and wealth of activities the west coast offers. Immerse yourself!

More ways to get involved!
There are immediate opportunities for businesses and community groups to get involved in the six initiatives:
The year-long #immerseyoursenses digital campaign for 2020.
The 20-week baton relay, which will travel from the Clyde, all the way up to the Outer Hebrides and back.
The Coast that Shaped the World, which will be seeking out local stories and using digital technology to inspire visitors to experience them first-hand.
Five new island hopscotch itineraries, which are being developed with Calmac Ferries.
Reinvigorating existing trails of discovery and promotion of new trails, including the Hebridean Whale Trail and the inspirational West Coast Waters sunset trail.
An inclusive WCW marine litter pick, which is being scoped out to run alongside the baton relay, ensuring everyone - visitors and locals - can each do their bit to protect our pristine west coast waters.
For more information and to keep up-to-date of activities in your area visit the WCW website here
For more international trade information: www.hie.co.uk/InternationalTrade
These events are partly funded by both HIE and ERDF under the European Regional Development Fund Scotland Programme 2014-2020. It is therefore essential that you fully complete the application form, please. Failing to do so, might compromise your participation.
*The workshop is free of charge but is a form of EU State Aid and counts towards your overall De Minimis Aid allowance. Each company is allowed a total of €200,000 in De Minimis Aid over a three-year period (with a lower limit for fisheries and some other categories).
'We wish to make you aware that there may be photography and/or video footage taken at this event, which will be used to promote Highlands and Islands Enterprise. If you do not want your photo to be taken or to be filmed, please let the event organiser know in advance of your photograph being taken. HIE's full privacy statement is available to view online (http://www.hie.co.uk/about-hie/policies-and-publications/privacy-statement.html).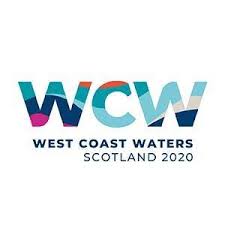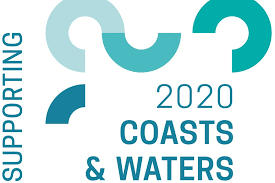 Organiser of Immerse your business in West Coast Waters 2020 - Greenock