About this Event
The realization of the 2030 Agenda for Sustainable Development requires work in contexts that are complex and unpredictable. It requires the engagement of multiple stakeholders across the boundaries of sectors and professional disciplines. It requires a shift in worldview from a detailed focus on parts to being comfortable with the whole. This can be challenging, and we sometimes struggle to invent and then apply new ways of working.
You are inspired by the 2030 Agenda for Sustainable Development. You work in contexts that are complex and unpredictable. You engage with multiple stakeholders. Your responsibilities cut across sectors and disciplines. You seek new ways to tackle complex issues. You are a leader responsible for bringing the 2030 Agenda to life.
You will be facing complex challenges in your work environment and be already curious about how systems approaches can help. You will be ready to share your challenges with others in the confidential environment of the Immersion. You will spend some time preparing before you join us.
The price of the Immersion includes the tuition fee, course materials, board and lodging and one year access to the 4SD Network. We provide complimentary transport from Geneva airport to the even venue and back. However, traveling costs from your place of living to Geneva and back as well as personal costs such as insurance, drinks and phone calls are not included.
Recognising that what is affordable for some can be a financial stretch for others, we offer partial bursaries. If you are unable to afford the full price, please get in touch on contact@4sd.info. The supported price is CHF 1'250.

What will you get out of the Immersion?
An applied understanding of the principles of the 2030 Agenda for Sustainable Development
An appreciation of what it means to use a Living Systems approach to organizational change
A set of tools and practices that you can immediately apply as you engage with multiple stakeholders as they build trust and deliver meaningful actions
Greater awareness of your Self as a Living System made of Living Systems connected to Living Systems
Confidence to better integrate people and their energies within efforts to support change
An opportunity to be part of a network of like-minded change leaders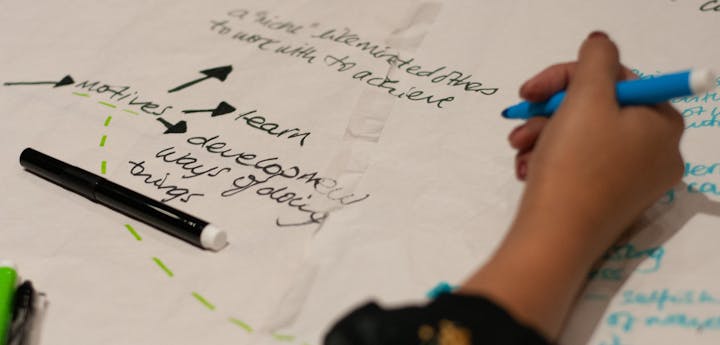 What will we do in the Immersion?
The Immersion will be interactive. We will work as a group with a mix of theory, case studies, practical exercises and dialogue. You will also work on your own complex challenge.
Throughout the Immersion, you will be invited to explore connections between your mind, body and Living Systems. You will be welcome to join yoga sessions in the morning (no prior practice is necessary).
Day one We will begin by reflecting on the principles of the 2030 Agenda for Sustainable Development and the challenges of their implementation. We will delve into the underlying theories of a Living Systems view of organisations through inputs, experiments and dialogue. We will examine our own challenges with new lenses. We will connect with ourselves as Living Systems.
Day two We see how Living Systems dynamics open up opportunities for organizational change. We will work in depth with a number of living system design tools that help us bring the theoretical models from day one into practical application. We will continue working with our own challenges.
Day three Working in groups we develop approaches that we can test and apply in our environments based on the new understanding we are developing together. We reflect on ways we can continue to develop this understanding in the coming months.