Immersive Technology Investment Accelerator – Information for Investors: Br...
Description
Innovate UK is inviting investors to partner in the Immersive Technology Investment Accelerator to provide simultaneous grant and co-investment to UK SMEs developing significantly innovative projects in the immersive tech sector.
This programme launches to investors on the 4th of March and, we are delighted to invite you to a private networking event, to discuss the opportunity amongst your peers.
Specific information on the project scope and application process will be outlined.
Draft agenda:
Welcome -

Ben

Trewhella, Bristol VR Lab
The case for investment
Competition overview and scope - Fiona Kilkelly. KTN
Q&A - Fiona Kilkelly & Mairi Dillion, KTN
Accesibility at the venue:
Bristol VR Lab is located on the first floor of the Leadworks building. The main entrance is via Bristol Aquarium and there is a push button doorbell on the left as you arrive. On entry to the lab there is a flight of stairs or a lift that may require support to use. Please let us know when registering what access requirements you may have and we will be happy to assist you.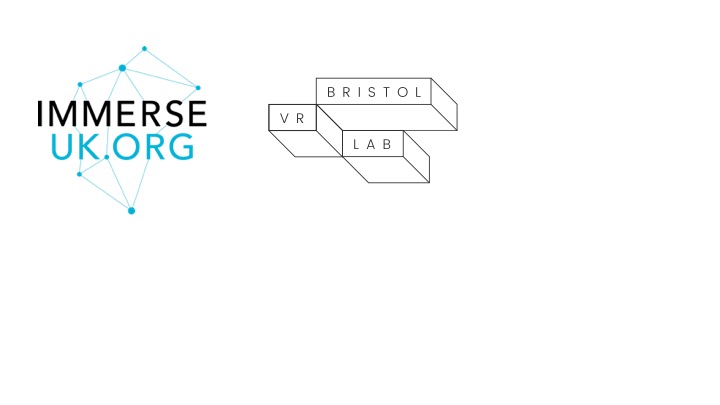 ---------------
Broad Details
IUK funds the R&D being carried out by company and investor partners invest in the company itself

Up to

£2m of funding

is available for industrial R&D; projects' total costs can be between

£150,000 and £300,000

Consists of 2 competition stages: stage 1 for investors (March 4th 2019), stage 2 for companies (May 20th 2019)

Investors commit to exploring co-investment in the portfolio of companies selected in Stage 2 at 30% for SME / Micro and 40% for middle size companies
Regional investor events with immersive community partners and the BVCA will in Bristol, Edinburgh, Brighton, Gateshead, London and Manchester will take place throughout February/March
The Model
Investment Accelerator programmes are pilot initiatives from IUK. They aim to provide runway for innovative UK SMEs and materially change the risk profile of propositions in emerging markets by sharing Innovate UK's independent technical due diligence. In parallel, investor partners identify the most promising commercial opportunities and management teams with the highest potential for growth.
The fundamental concept is to make the best-informed funding and investment decisions at the earliest possible stage by working in partnership. We hope to encourage investors into areas they don't typically invest, while also encouraging wider and additional input from incumbent investors.
More information can be found here.
Audience of the Future ISCF
The Immersive Technology Investment Accelerator is part of the £33m ISCF Audience of the Future Challenge which offers support to innovators, researchers, creators and technologists to create new products and services by adopting, exploiting and developing immersive technologies.