Blockbuster show Immigrant Diaries, hosted by Sajeela Kershi with guests Shazia Mirza, Shyama Perera, Stephanie Van Driesen and Shobu Kapoor
About this event
Join us for a special Zoom rendition of Immigrant Diaries, the award winning show tackling the divisive issues of immigrants, migrants, refugees. Created by comedian, writer and broadcaster Sajeela Kershi, the show has been performed in sell out runs at London's Southbank, Brighton Fringe, Edinburgh Fringe, WOMAD, the House of Lords and the Prague Fringe festival.
Donations from this event will go to PAWA's fund to support teenage girls' education in Asia.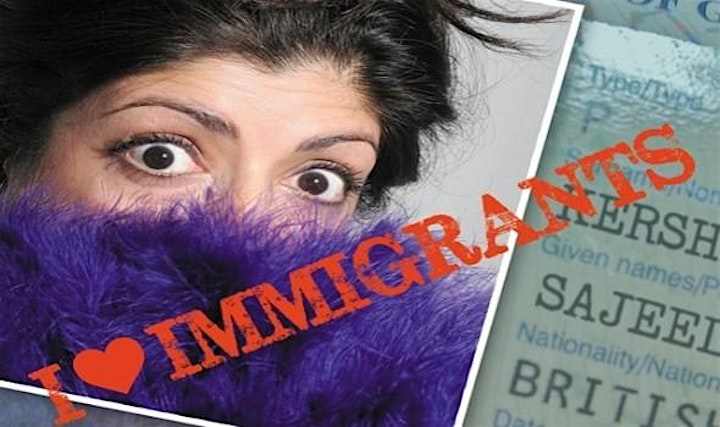 Reviews:
'This show should be made available on prescription' (The Argos)
'Immigrant Diaries is a triumphant and life affirming success, nothing short of a fantastic evening in the presence of fascinating and potent performers' (FreshFringe)
'Kershi has created something necessary. There's so much ambiguity and ignorance towards immigration, now more than ever, yet through humour and honesty, Immigrant Diaries manages to provide some clarity, reason and most importantly humanity for a seemingly complicated issue' (ThreeWeeks)
'Hilarious, heart-warming and truly inspirational...A must-see and never forget'(BroadwayBaby)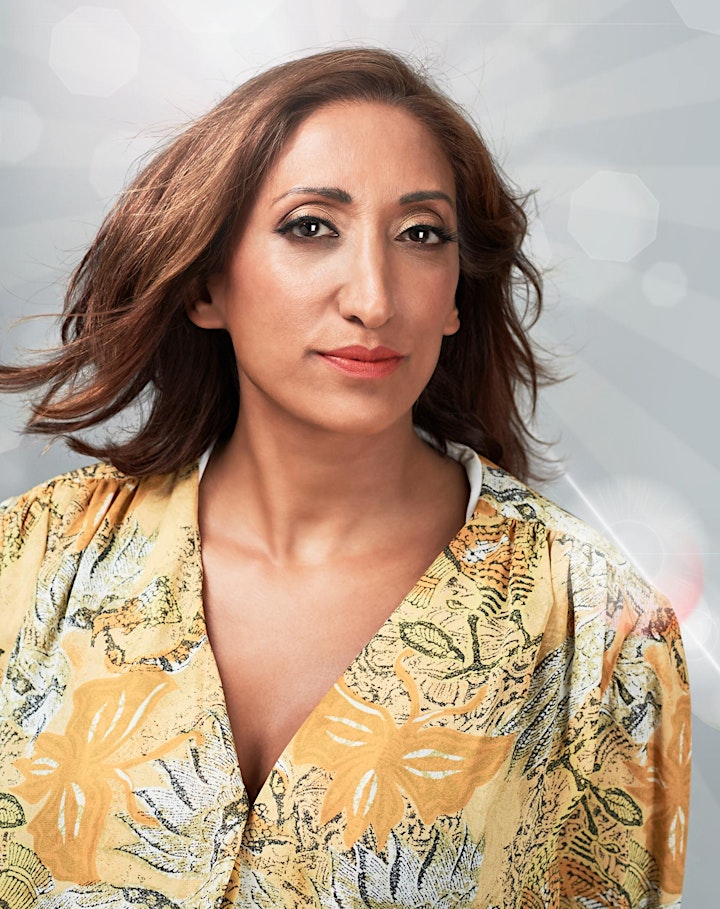 GUEST - SHAZIA MIRZA
Shazia is an award winning British Muslim comedian and writer who has performed all over the world. She has appeared in numerous popular TV shows including 'The Jonathan Ross Show'(ITV), 'The One Show' (BBC), 'Celebrity Island with Bear Grylls' (C4) and 'Top Gear'(BBC), and was a regular panellist on 'The Wright Stuff'(C5). Her radio appearances include the 'Graham Norton show' (BBC), 'My teenage diary'(BBC), 'Loose Ends'(BBC), 'The Frank Skinner Show' (Absolute Radio).
Her latest show, Coconut, was on tour when lockdown hit. Dates have been rescheduled to 2021.
'Shazia Mirza is provoking laughter and large intakes of breath once again… brave and urgent' (The Telegraph)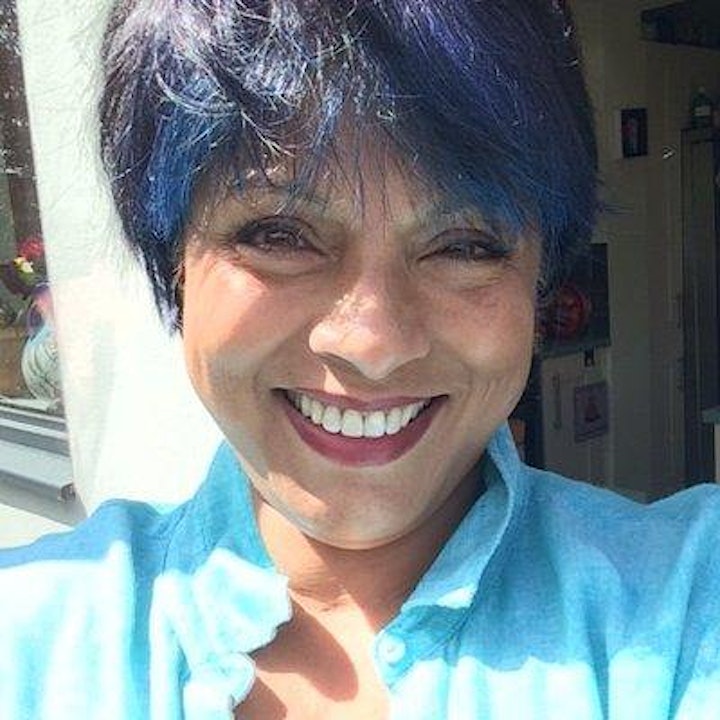 GUEST - SHYAMA PERERA
Shyama was the youngest reporter ever taken on by the Guardian at just 23 years old. She presents on radio and TV, writes regularly for the national press, contributes short stories and essays to anthologies. Her first novel, "Haven't Stopped Dancing Yet" was published in 1999, and two more have followed. She has also written a history of contraception, "Taking Precautions".
She is Chair of SALIDAA, the SouthAsian Diaspora Literature and Arts Archive, and on the board of Westminster Kingsway College. She has been a judge on the Olivier Awards panel.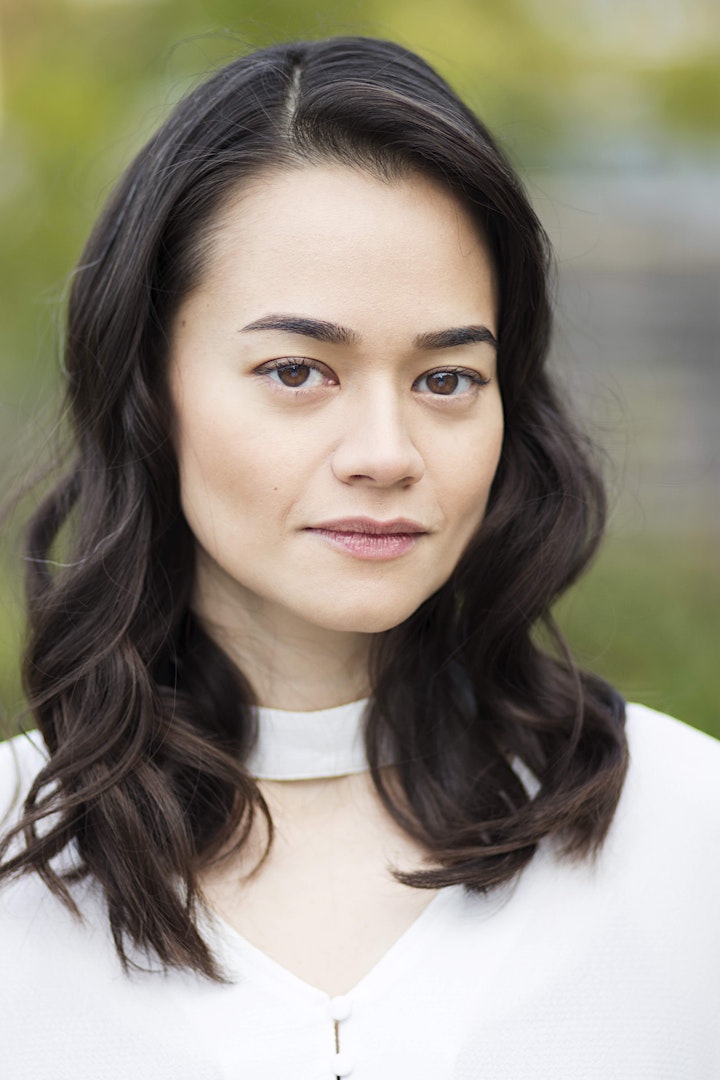 GUEST - STEPHANIE VAN DRIESEN
Stephanie Van Driesen hails from Subang Jaya, Malaysia. The eldest daughter of Serani (Eurasian) parents, Stephanie has always felt a child of both worlds. She left Malaysia for London, UK in 2017 to pursue an MFA in Acting at the prestigious East 15 Acting School, and was endorsed by Art Council England as an emerging leader in her field. Her extensive CV boasts accolades and awards in musicals, theatre, film, live music, voice over, emceeing, radio presenting, and online teaching. During lockdown, she has been very active producing online theatre, and as Associate Producer for Car Crash Productions.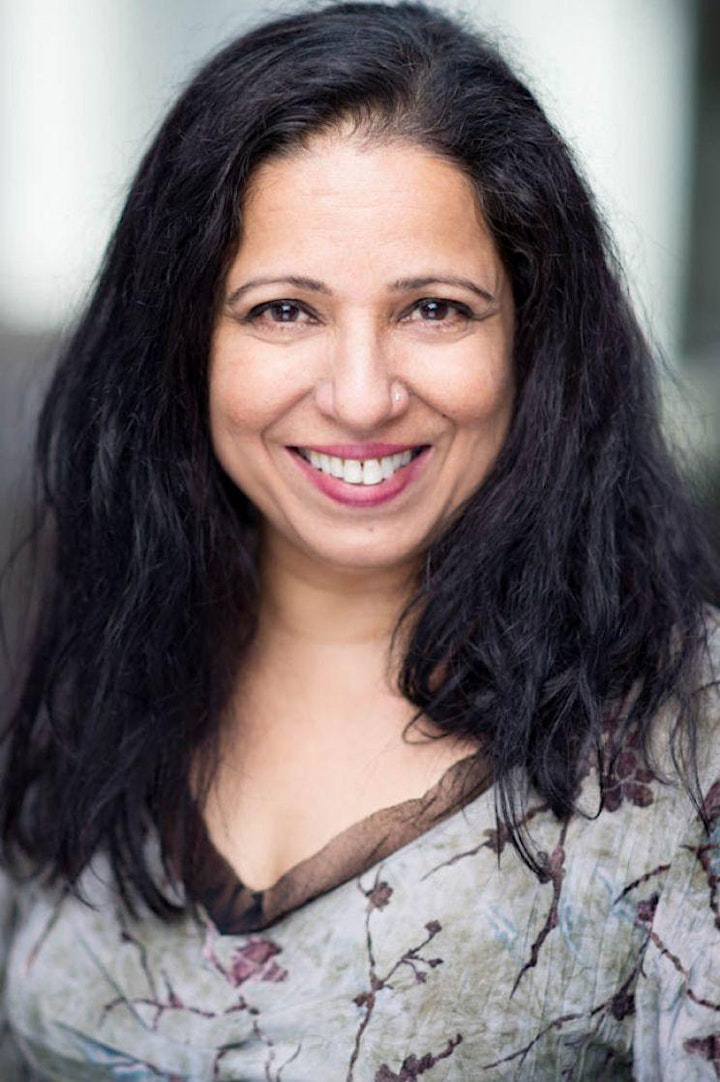 GUEST - SHOBU KAPOOR
Shobu Kapoor is an actress and producer. She has appeared in several movies and shows, including "Bend it Like Beckham", "Eastenders", ITV series "The Bill", medical soap opera "Doctors" and the BBC Asian Radio soap '"Silver Street". She is well known for her portrayal of Mrs Khan on the BBC sitcom "Citizen Khan".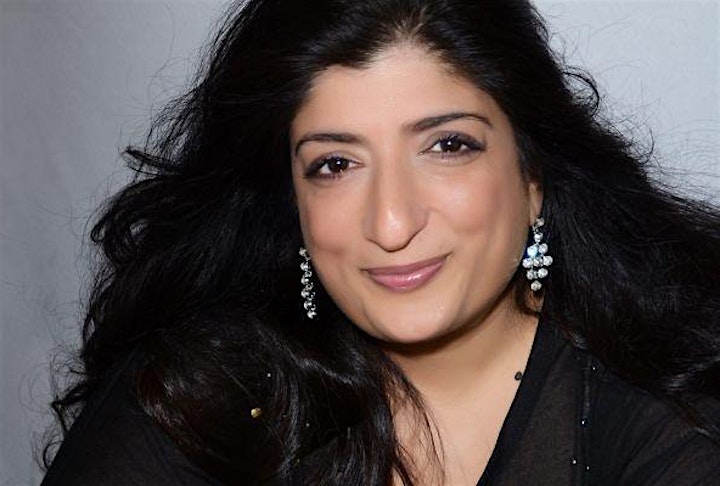 HOST - SAJEELA KERSHI
Sajeela Kershi is a multi-award winning comedian, compere, writer, actor and activist.
She has performed across the UK and internationally. She has contributed and writes for various BBC Radio shows, has appeared on Comedy Central, ITV's Comedy Cuts and BBC Asian Network Comedy. She was voted Huffington Post's 'top funny women' to follow on Twitter. She has been described by the Times as 'Smart, funny, with a mischievous glint'.
Themes of Feminism, culture, race, religion, identity are the cornerstones of her work for which she has won numerous awards and accolades - including the AWA Asian women of achievement award (Arts and Culture), Argos Award for artistic excellence and ITV's Asian Media award finalist.
Organiser of IMMIGRANT DIARIES-- Sajeela Kershi & Guests
EDUCATE A GIRL, CHANGE A LIFE, BREAK THE CYCLE.
PAWA is focused on a single purpose: To support teenage girls education in Asia.
Since its launch in 2009, PAWA has helped 23 grassroot projects in 12 Asian countries and reached over 12,000 girls.
Evidence shows that educating teenage girls is the most effective way to fight poverty. Schooling is a precondition for girls and women to stand-up against injustice and for women to be integrated into society and the economy. Gender-equality is not only a moral and human rights issue but the key to sustainable Socio-economic development. Exclusion of women from economic life inevitably affects the prosperity of society as a whole .
PAWA is UK registered charity and professionally managed by a dedicated group of volunteers who work on the PAWA Management Committee and PAWA Projects Committee with the Board of Trustees. As it is 100% run by volunteers, over 98% of our income is donated to support teenage girls education in Asia.
www.pawa-london.org