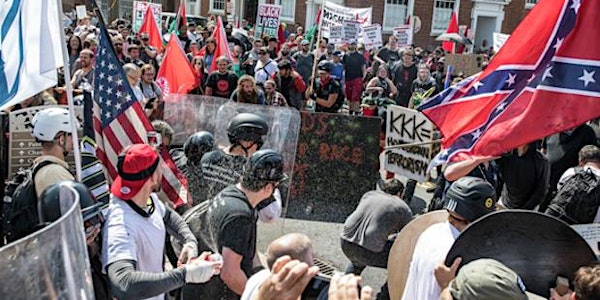 Immigration and Diversity Politics: A Challenge to Liberal Democracy?
Location
Conway Hall
25 Red Lion Square
London
WC1R 4RL
United Kingdom
Refund policy
Refunds up to 1 day before event
Description
Immigration and ethnic diversity are rising in many Western democracies. While some people welcome these changes, others argue that they are producing major challenges to liberal democracy by driving polarisation, value conflicts and support for populists like Donald Trump, Matteo Salvini in Italy and the Alternative for Germany. At this event, co-sponsored by the Academy of Ideas and UnHerd, a panel of leading academics, writers and thinkers will debate whether immigration and rising ethnic diversity really do challenge liberal democracy, if so in what way, and how democracies and the 'moderate middle' might respond in the coming years.
Many nations are witnessing considerable change. As populations are getting older, Europe and North America are attracting an unprecedented flow of migrants from the still-youthful Global South. In North America, the share of the population that is white is expected to drop below 50% by 2050. In Western Europe this will likely happen by the end of the century. Whatever your politics, most would agree that these shifts are already producing strong reactions.
Some, like psychologist Karen Stenner, argue that large numbers of people are wired to view these changes as loss and rising ethnic diversity as a challenge to values, nations and way of life. Some of these voters are turning to national populists, who now hold power in democracies like Austria, Hungary, Italy and the United States, while others are withdrawing from political life altogether, hunkering down and becoming less trusting of those around them. Others contend that this is merely a passing moment, a 'last howl' as old whites are gradually replaced by more liberal generations. Meanwhile, other movements like the post-Obama Democrats and radical left or Green parties in Europe are staking out a more pro-immigration position, making the case for immigration, refugees, multiculturalism and in some cases open borders. This has often been accompanied by a 'diversity agenda' or 'identity politics', which some people argue has sought to shut down debate.
These changes point to a deepening and worrying polarisation. On the left, partisans view open immigration as a moral issue, vowing to defend 'openness' against nativism and racism. On the right, national populists view immigration as an elite-led threat against their collective existence. But many crucial questions remain unanswered. Do immigration and rising ethnic diversity challenge liberal democracy? If so, in what way? Who, exactly, is abandoning the mainstream for populists? Are they really old white men? What might be done to fend off populism and polarisation? And how can we all better support the 'moderate middle'?
At this event, co-sponsored by the Academy of Ideas and UnHerd, a panel of prominent academics and writers will explore these questions and interrogate claims. They include: David Aaronovitch (Times columnist, author and presenter of The Briefing Room), Trevor Phillips OBE (writer, businessman and former Chair of the Equality and Human Rights Commission), Claire Fox (writer, director of the Academy of Ideas and author of I STILL Find That Offensive), Eric Kaufmann (author of the new book Whiteshift: Populism, Immigration and the Future of White Majorities) and Matthew Goodwin (author of the new book National Populism: The Revolt Against Liberal Democracy).
Doors will open at 6.30pm, with the debate beginning at 7pm and ending 9pm.