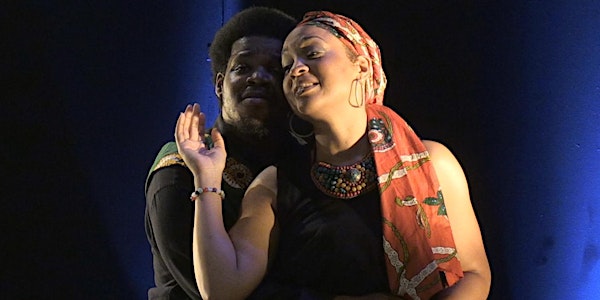 Imoinda - A Story of Love and Slavery The 7th London Festival of American...
Description
Wednesday 27th February, Friday 1st and Saturday 2nd of March at 7:30pm
Opera: Imoinda – A Story of Love and Slavery World Premiere of complete Trilogy
Librettist: Joan Anim Addo
Composer: Odaline de la Martinez
Donna Bateman Soprano, Alison Crookendale Mezzo Soprano, Sandeep Gurrapadi Tenor, Edwin Cotton Tenor, Felix Kemp Baritone, Jeremy Huw Williams Baritone,
Barbara Poll Stage Director
Lontano, Odaline de la Martinez Conductor
Nitro Vox and Festival Vocal Ensemble
Imoinda – A Story of Love and Slavery is very loosely based on an original short novel by the 17th Century author Aphra Behn titled Oroonoko: or The Royal Slave a True History. In this version slavery is seen through the eyes of two lovers Oko and Imoinda. Prince Oroonoko (Oko) the son of an African King falls in love with Imoinda, the daughter of that King's top general. The King has promised Imoinda to the Chief, as a gesture of peace with his old enemy. Oko refuses to accept the King's will, resulting in a fight between Oko and the Chief. The King breaks up the fight and both Imoinda and Oko are sold as slaves and sent to the Americas.
Imoinda has relevance today as it has become clear that slavery is also a modern-day tragedy. The opera is seen from Imoinda's point of view and shows that women slaves were even more powerless than the men.
The opera is performed by a cast of black singers also relevant because there is such little work for black singers today outside of Gershwin's Porgy and Bess.
The libretto by the Grenadian poet and author, Joan Anim Addo has a strong flavour of the African spoken word. The music by Odaline de la Martinez is influenced by Afro-Cuban culture.