Impact 2020: How are Australia and the UK performing on ESG?
Join our expert speakers for this Impact 2020 webinar to complement the recent release of our Business Insight Report: Purpose-Driven Profit
About this event
LIVE WEBINAR
How are Australia and the UK performing on ESG?
Chamber Members - Complimentary
Non-Members & Guests - £10
The recent spotlight on environmental, social and governance (ESG) outcomes is being driven by an increasing investor appetite for assets focused on the public good, along with a growing commercial case that shows companies with a better ESG risk profile displayed higher resilience than their peers during COVD:19.
This investor appetite and the ability of ESG to reduce corporate risk is driving increasing uptake of ESG frameworks and policies. Yet challenges remain on how these frameworks can be effectively implemented, delivered and measured.
To compliment the recent release of our Business Insight Report: Purpose-Driven Profit, we are delighted to be joined by three expert speakers who will examine evolving investor behaviours, compare how companies in Australia and the UK are performing on ESG and assess the key challenges ahead.
Fiona Reynolds, CEO, Principles for Responsible Investment
As CEO, Fiona Reynolds is responsible to the board for the PRI's global operations which includes more than 1350 signatories representing over US$45 trillion in assets under management, across 50 countries.
Fiona has more than 20 years' experience in the pension sector working in particular with the Australian Government and has played a key role in advocating pension policy change on behalf of working Australians.
Fiona has a particular interest in retirement outcomes for women. Prior to joining PRI, Fiona spent seven years as the Chief Executive Officer at the Australian Institute of Superannuation Trustees ("AIST") an association for Australian asset owners. Fiona has formerly been a Director of AUSfund, Industry Funds Credit Control, Australia for UNHCR and the National Network of Women in Super.
In September 2012 she was named by the Australian Financial Review as one of Australia's top 100 women of influence for her work in public policy. Fiona also serves on the Councils of the International Integrated Reporting.
Alison Chan, Director Sustainable Finance, National Australia Bank
Alison joined NAB in 2019, bringing to NAB's Sustainable Finance team 20 years' experience in structuring, risk assessment and execution of innovative transactions in the capital and bank lending markets across multiple jurisdictions. Alison started her career as a banking and finance lawyer with King Wood Mallesons in Sydney and spent 12 years with Clifford Chance in London before bringing her passion for sustainability and ethical practice to banking.
Alison's non-executive and pro-bono works include acting as a senior advisor to Climate Bonds Initiative, a well- respected NGO focussed on mobilising the global bond market for climate change solutions. Alison also represents NAB on the International Capital Markets Association's Green Bond Principles and Social Bond Principles' Climate Transition Finance Working Group
Bill Hartnett, Stewardship Director, ESG Investment, Aberdeen Standard Investments
Bill Hartnett is ESG Stewardship Director at Aberdeen Standard Investments where he is responsible for leading and developing Aberdeen Standard Investment's ESG integration and stewardship initiatives globally. This involves a direct company engagement and voting program as well as collaborating on ESG issues across the firm's entire global investment platform.
Bill joined Aberdeen Standard Investments in April 2019 from leading Australian superannuation fund, Local Government Super, where he was Head of Responsible investment from 2010. As part of this role Bill was a Director on the Board of industry associations ACSI Ltd (2013-19) and IGCC (2011-19). Prior to that, between 2005 and 2010, Bill was Managing Director Asia Pacific for pioneer ESG research firm, Innovest (acquired by MSCI ESG Research). Prior to that, Bill worked at Australian financial services and banking companies, Challenger Ltd and Westpac Bank in various analytical, product and marketing roles, including specific involvement in ESG and responsible investment since 1999.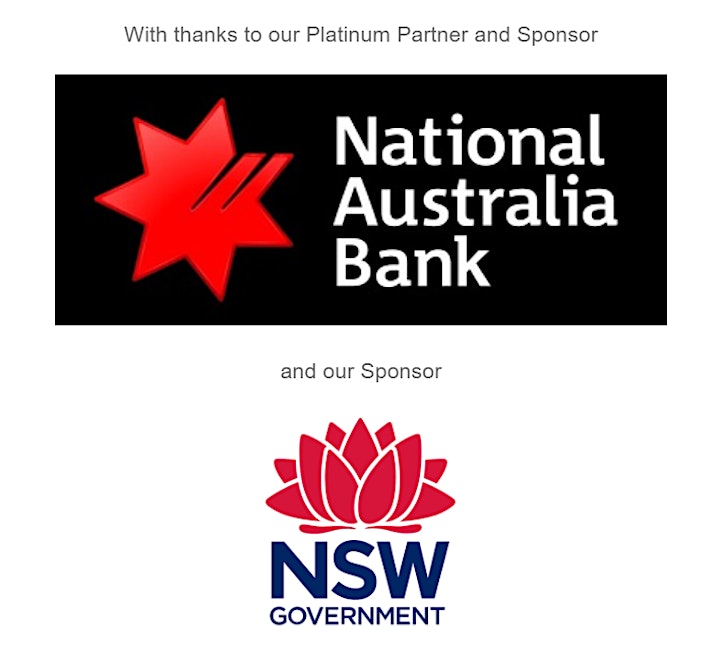 Date and time
Location
Refund policy
Organiser of Impact 2020: How are Australia and the UK performing on ESG?
The Australia-United Kingdom Chamber of Commerce is the independent UK-based membership organisation connecting the business community and professionals with interests in both Australia and the United Kingdom.
With a diverse membership and network as well as trusted partnerships across the Australian and British Governments, we are the platform for industry to access and influence Australian-UK business intelligence, audiences and trade opportunities.
By delivering a range of events, membership services and strategic initiatives we connect our members and partners to decision-makers, smart ideas and fresh opportunities.