Impact Aloud 2016

Monday, 26 September 2016 from 09:30 to 16:30 (BST)
Event Details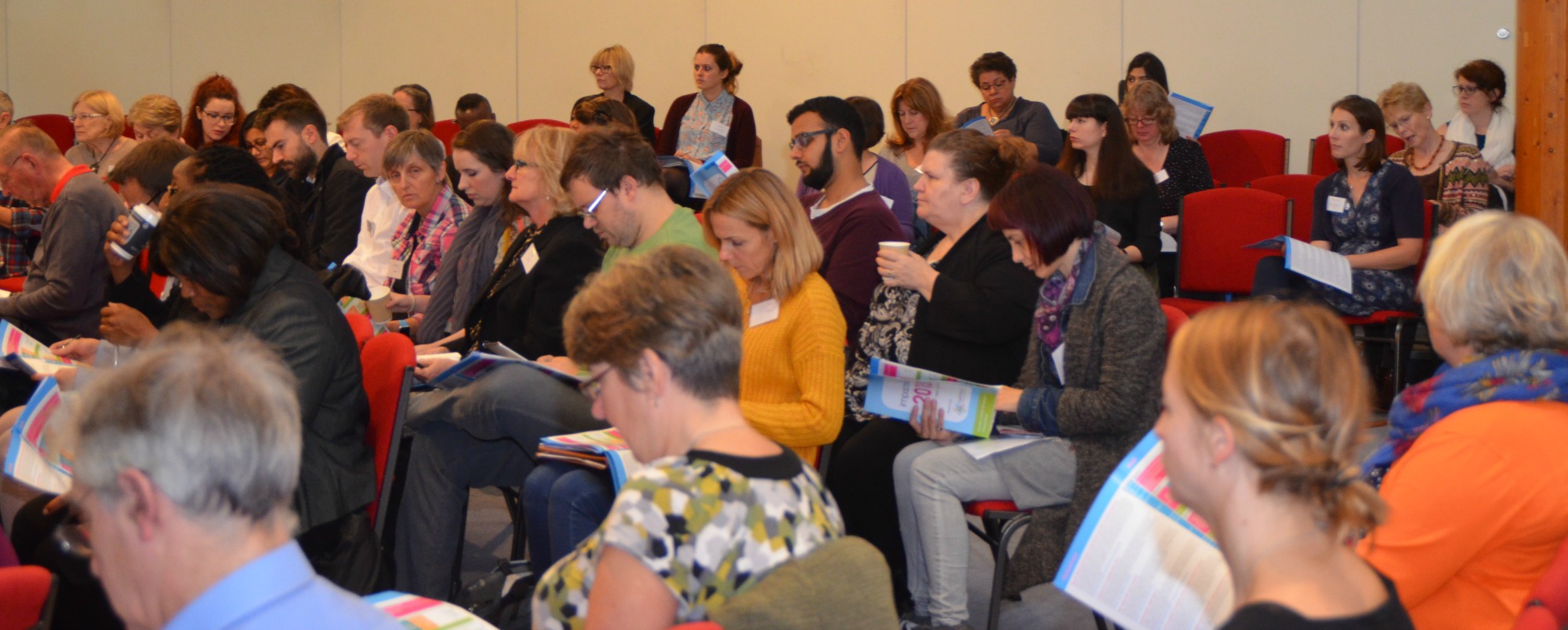 Join Superhighways for our third annual event to find out how to boost your data collection, better evaluate what works in your charity or community group and tell your amazing stories using the best in digital technology. 
You'll come away with fresh ideas, pick up lots of practical tips and discover new tools to help you in your work with our hands-on masterclasses and talks - all led by data and media experts.
Is the Social Sector Data Driven? or Data driven mad? + Q & A, Emma Prest, DataKindUK & Ben Proctor, Data Orchard
Our day will begin thinking about our data!  Those of us who run social enterprises and charities collect and use lots of data for all kinds of purposes. Many would argue there's too much. Business experts tell us we could be sitting on a goldmine if only we could harness this amazing resource. Yet the reality is that many of us are stumbling around in blizzards of data which is onerous and frustrating to collect and analyse, and often delivers information which isn't meaningful, useful, or reliable for decision makers.
However there are social sector organisations, big and small, using data to do powerful and transformational things. They say it's helping them be smarter, more effective, and more influential.
So if you know data is important and valuable, but just don't know how to make it work for your cause - we will focus on top tips to start you on your journey to a data driven organisation.

Expert masterclasses for mastering impact
We will be running a range of masterclasses which will be fun, practical and informative - giving you the latest tips and advice on apps, devices and online tools that don't cost the earth but can help you share your stories with the world.  Confirmed masterclasses:
Harness the power of firsthand storytelling - Jude Habib, Sounddelivery
Learn more about the art of storytelling and how organisations can give a voice to the people they support, with real-life examples of charities that have used first hand storytelling successfully. Jude will discuss her work with women who've experienced domestic violence and abuse, highlighting different ways to tell stories that put the storyteller in control.
Do the numbers add up? - Lindsay Hodgson, Impact Consultant
This workshop will help you to decide how to capture the right data for your project. We'll also look at things that could bias your results and what you can do about it. There will be an interactive session on when to use different types of graphs to report your results and how to read between the lines to really understand what the numbers are saying.
Participatory photography for social change - Kate Watson, Photovoice
An interactive workshop on how participatory photography can be harnessed as a tool for advocacy and communications, providing individuals and communities that organisations support the opportunity to represent themselves to wider audiences. Drawing upon examples of some of PhotoVoice's latest projects, the workshop will explore the ethical use of photography within the charity sector and the possibilities of photography for wider social change.
The art of a simple 'Thank You' - Howard Lake, UK Fundraising
How can charities say thank you to donors, supporters, event participants, members and anyone else who deserves those two words? It's a powerful way to connect with the people that care about your work that doesn't cost a fortune. Social media channels and online tools offer a wide variety of options and creative approaches.
Living in the moment: capture your impact on the move - Paul Webster, Digital Skills Adviser
The impact of your work is happening all around you, through people you meet and projects you visit. It's now even easier to use your smart phone to capture this information and instantly demonstrate the work your organisation does. This practical session will cover some of the story telling and impact reporting tools that are available on your device.
14 million infographics later, here are 24 ideas for your inspiration, Jacqueline Jensen, Piktochart
Over 14 million infographics have been created by our awesome Piktochart users to date. Here are 24 ideas we see that, time and again, work like charms.  In this session, you will learn why infographics are important as a communication channel, tips and tricks you'll need to create your first (or hundredth) infographic, and examples of beautifully designed, and highly shared, infographics to spark inspiration.  
Storytelling with You Tube, Yalin Solmaz, Google
With over a billion visitors a month, YouTube is the world's largest online video platform. In this session, we will explore the fundamentals of great content, leveraging case studies of other charities and creators who have used YouTube to raise awareness, funds or volunteers. If you want to know what gets people watching, following and becoming fans, join this session. 
An introduction to seeing and understanding your data, Eric Hannell, Tableau
What makes a 'good' or 'bad' visualization and, more importantly, why do we 'visualize' data at all? In this session we will cover how you can use your data to paint a meaningful picture which will make your findings more accessible and easier for your audience to understand. We will also look at how you can quickly share these findings with the world. Finally, a case study using Open Data will be shown as an example of what can be done.
Google non profit programme for impact, Leigh Jenkinson, Google
Google for Nonprofits offers organisations like yours free access to Google tools like Gmail, Google Calendar, Google Ad Grants with AdWords Express and more. These tools can help you reach new donors and volunteers, work more efficiently, and tell your nonprofit's story. Join us for an overview of all that's available to you from Google.e have invited a range of organisations from the technology sector who have developed apps rel

Start ups and app developers
We have invited a range of organisations from the technology sector who have developed apps relating to charity communications and impact measurement - have a go and see whether one of these free or low-cost tools could work for you.
You can also meet with organisers of 'hackathons' - giving you the chance to put forward your own social impact challenges for teams to suggest new tech solutions.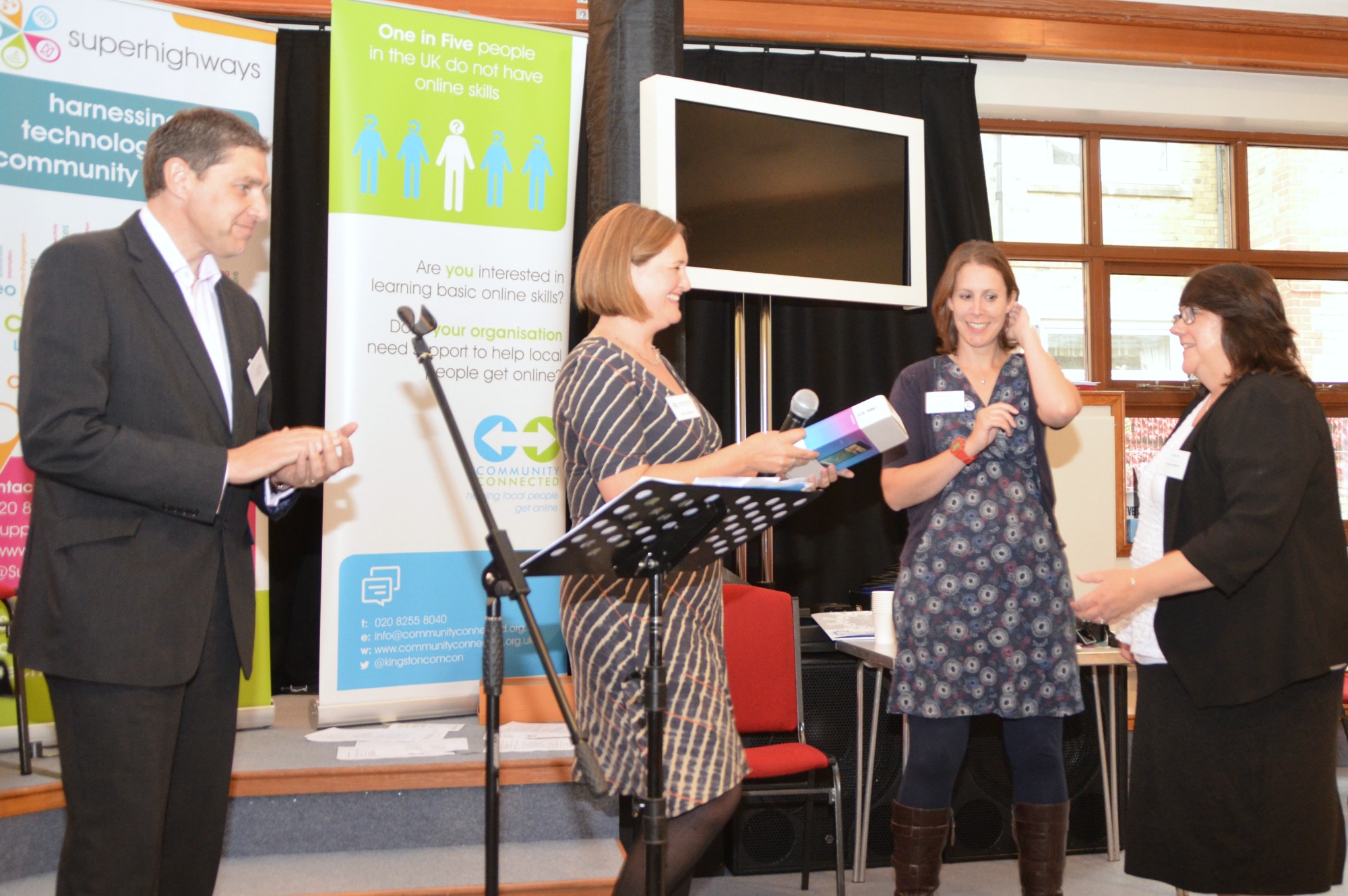 But that's not all...
This is going to be a great day away from the desk to get creative, think outside the box and gain the confidence you need to try new things. And you'll have the chance of winning a great range of prizes to help you capture and share your impact.
Our promise to you
We can guarantee you'll have an interactive day of learning, time to chat with colleagues, useful topics, refreshments and great competition give-aways.
Here's what you said about Impact Aloud 2015
"To be honest, the whole thing was so well run and inspiring that it's difficult to pick out highlights. It was all brilliant"!
"I really enjoyed the whole day - everything that I engaged in was really helpful, energising and very much related to work that I am looking to develop right now".
"I have taken the message "no numbers without stories, no stories without numbers" to heart and will reflect this in our reporting and funding bids in the future".
"I am going to use more visuals in our online communications and actually get down to recording some meaningful case studies"
 Missed previous events?
You can find pictures, interviews and presentations all in one place on our Storify 2014 and Storify 2015.
Attendee List
Sort by:

Date

|

First Name

|

Surname
When & Where

Everyday Church Wimbledon
30 Queen's Road
SW19 8LR Wimbledon
United Kingdom


Monday, 26 September 2016 from 09:30 to 16:30 (BST)
Add to my calendar
Organiser
Superhighways helps small charities and community groups in London do more with digital and data.  We offer advice, training and support to help them be more effective, raise their profile and demonstrate their impact using digital technology.