This session presents seven scientists exploring the different aspects of Covid-19 and its impacts.
About this Event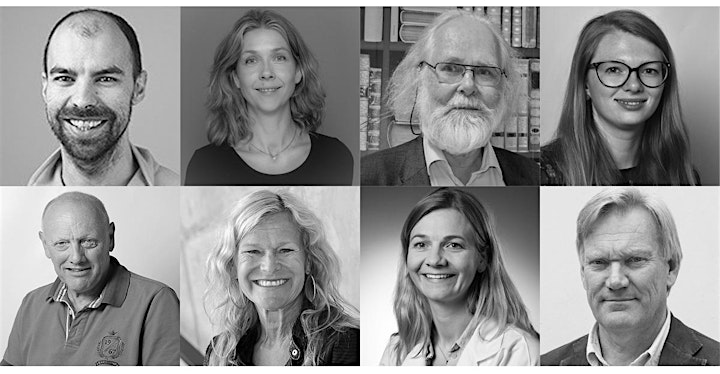 This event will be livestreamed. Please register as attending to save your spot and gain access to the talks. Access will be sent out to attendants closer to the date.
Our host and moderator for the morning is Per Morten Sandset, Vice-Rector The University of Oslo and scientist at Research Institute of Internal Medicine (RIIM) at Oslo University Hospital.
PROGRAM, SPEAKERS AND TALKS:
08:30-08:40: Opening by Per Morten Sandset
08:40.08:55
Leon du Toit, Section Leader, Research Services, Services for Sensitive Data (TSD). UiO, Center for IT. Since the onset of Covid-19, TSD has hosted, among many others, both koronastudien.no, and transtudien.no, both of which are NIPH (FHI) questionnaires, most likely the largest qualititive studies in Norway. TSD was also hand-picked by EC-commission and Elixir to be the host of a EOSC-LIFE system for clinical trial data on covid-19 treatment and patient handling. This talk will provide insight into how the NIPH (FHI) studies were implemented and expose the range of research services offered by TSD.
08:55-09:10
Hedvig Nordeng, Professor, Head of Pharmacoepidemiology and Drug Safety research group, Dpt. Pharmacy, Faculty of Mathematics and Natural Sciences, UiO will look at how medications impact the course of COVID-19,  how can we determine which medications are safe and effective using real-world data and how to ensure adequate monitoring of adverse drug reactions when the COVID-19 vaccines are rolled out.
09:10-09:25
Nils Christian Stenseth, Professor, The Faculty of Mathematics and Natural Sciences, UiO will briefly present three interlinked Corona studies to improve our understanding of the spatio-temporal dynamics of COVID-19 pandemic, and thus improve the preparedness against future diseases globally. Specifically reflecting on how our studies can help us develop country-specific control strategies.
09:25-09:40
Solveig Engebretsen, Research Scientist, Norwegian Computing Center and University of Oslo   will look at how can we utilise modern data sources to inform about the spatial spread of COVID-19 in Norway, and predict the number of new hospitalisations. She will consider the model that the Norwegian Institute of Public Health has been using for situational awareness and forecasting of COVID-19 in Norway. 
09:40-09:55
Christian Drevon, Professor emeritus at Dept of Nutrition, Institute of Basic Medical Sciences, Faculty of Medicine, UiO. VITAS  Analytical Services      With support from the Norwegian Research Council, Vitas has developed and validated an IgG serology test for covid-19 in Dried Blood Spots (DBS). In this talk, Drevon will talk about the Vitas antibody study and the developing of modern fingertip tests. Vitas was stablished in 1994 as a spin-off from UiO. Today they are 23 employees and 35 robots.
09:55-10:10
Kristin Braa - Professor and Head of HISP/DHIS2 at Department of Informatics, University of Oslo. Since mid-March, DHIS2 has been deployed for COVID-19 at a national scale by 36 countries in Africa, Asia, Europe, and the Americas. This includes Norway, where DHIS2 is now being used for case registration and contact tracing in 270 municipalities around the country. The DHIS2 system has been recognized as a global public good and leading digital tool for COVID-19 response.
10:10-10:25
Ranveig Braathen, Researcher at Department of Immunology, Oslo University Hospital and University of Oslo. Our research group has developed a novel vaccine platform, a DNA vaccine that target the antigen from a pathogen to antigen presenting cells (APC), the main inducer of the adaptive immune system. We want to use our knowledge in vaccine development against influenza and cancer to make an APC-targeted vaccine against COVID-19 disease.
10:25: Final words
10:30: Program ends