Description
Great contacts, exciting, different, exceeded expectations.
These are just some of the words that visitors have used to describe our Impact & Exchange Expo.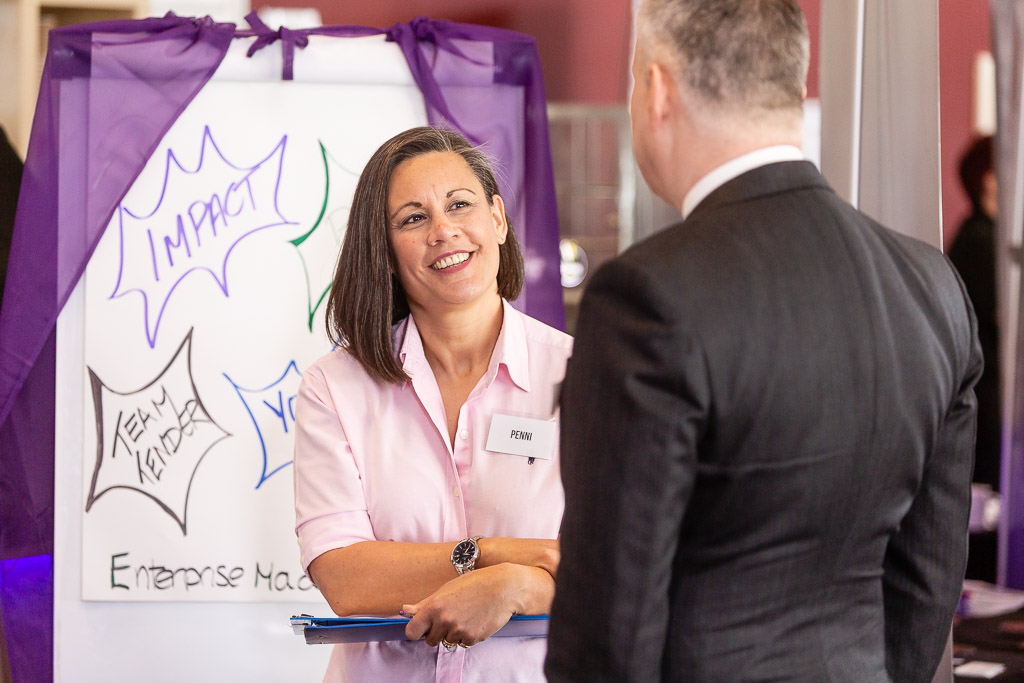 Impact & Exchange is a business expo which showcases over 50 of the regions finest businesses and upwards of 300 visitors from the local business community.
Our focus is on having good quality conversations – as an exhibitor, we ask you to provide top tips of helpful information with our visitors. This means you get to showcase your skills and expertise to an audience of business owners and decision-makers from across the region.
The bi-annual event includes free mini-training sessions delivered by local experts as well as networking events during the day giving everybody plenty of opportunities to make new contacts and raise your profile.
We are now taking applications to exhibit at our autumn event.
Date: Wednesday 6th Nov 2019
Venue: Sedgefield Racecourse
Timinings: 9am -2pm
Cost: £145 + vat
* Important Exhibitor Application Information
Bookings are strictly limited to three businesses per industry category (this has been increased from 2 as we are increasing the capacity for exhibition space).
Applications will be dealt with on a first come first served basis to be fair and to avoid duplication.
If your application is succesful, we will invoice you directly for the cost., this invoice must be settled within a 30 day period, otherwise your table will be released to the next person on the waiting list. No exceptions.
Your booking will only be finalised when you receive a confirmation email from hello@impactandexchange.co.uk
We are currently inviting applications for the opportunity to sponsor this high-profile event. If you would like to raise your profile to over 300 visitors on the day and a significant online audience, we would like to hear from you. Please email hello@impactandexchange.co.uk to discuss if you are the right fit for this event.