Event Information
Location
National Museum of Scotland,
Lothian Street, off Bristo Square Entrance
Main entrance will be closed. Please use back entrance.
Edinburgh, Scotland EH1 1JF
Description
IAA Impact Festival 2018
EPSRC Impact Acceleration Account
The Impact Festival is a day of learning, connection and stimulating dialogue on 'impact' related topics to help:
Build 'impact' awareness and knowledge

Create & develop collaborations between institutions to drive 'impact'
The festival will run over one day at the National Museum of Scotland in Edinburgh, and will be comprised of both plenary and breakout sessions to train, inform and inspire 'impact'.
An 'Impact Gallery' exhibition will be on display comprised of projects previously supported by EPSRC IAA (Impact Acceleration Account) funding, aiming to demonstrate the impact resulting from these project through a mix of interactive demonstrations and exhibitions.
The festival is supported by EPSRC IAA funding and is hosted in partnership between the University of St Andrews, the University of Edinburgh, the University of Glasgow, Heriot-Watt University and the University of Strathclyde.
Please register against your own institution, as numbers are limited per University.
---
Event Schedule
09:00
Registration
10:00
Welcome and case study presentations from each institution
12:30
Lunch
13:30
Workshop 1
14:10
Change over
14:20
Workshop 2
15:00
Tea and coffee
15:30
Workshop 3
16:00
Wrap up and close
---
Delegates will have the opportunity to select three bite size workshops to attend in the afternoon session.
Workshop Information
Writing for Impact
Communicating the benefits of complex research is never easy. By focusing on the reader this session provides writers with a logical, easy-to-follow, approach to getting their message to a wider audience. Margaret Coffey, journalist and trainer, delivers this session.
Building & Sustaining Relationships
Dr Johann Partridge and Dr Jude Huggan from the Industrial Biotechnology Innovation Centre (IBioIC) will deliver this workshop, designed to give attendees an overview of innovation and how to generate impact. The content for this workshop will draw on their experience in developing and sustaining relationships with industry, using these relationships to bring projects to life and generate meaningful impact for the benefit of both industry and academia, highlighting tangible examples.
Making Public Engagement Count
This session will highlight the breadth and depth of activity you can develop to engage the public in your research, but what do you need to consider to make it count? Dr Rachel Clark of the University of Strathclyde delivers this session.
Maximising your Impact
Delivered by Anthony Atkin, Research Impact Manager, from the University of Reading, this session will focus on the importance of long-term planning for impact and how to develop approaches to achieving it. It will highlight common mechanisms to reach key stakeholders, which have worked in the physical sciences. This session will also present how approaches to impact develop during the course of a career and how this can enable the achievement of significant change to society and the economy.
Engaging with Policy Makers
This session with be delivered by Scottish Parliament Information Centre (SPICe) to help you explore how SPICe works and its role within the Scottish Parliament. This will include explaining how the Parliament engages with academia through three strands of activity including people (secondments & placements), networks and events. This session will provide you with the knowledge and resources to encourage future engagement with the Scottish Parliament.
Create Impact – how can social media help?
Investigate how social media can be used to connect you with knowledge users and other academics as a pathway to impact. You will briefly explore the purpose of social media as tool for engagement and receive top tips on how to use social media effectively.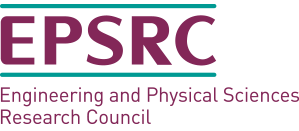 Date and Time
Location
National Museum of Scotland,
Lothian Street, off Bristo Square Entrance
Main entrance will be closed. Please use back entrance.
Edinburgh, Scotland EH1 1JF