Event Information
Refund policy
Refunds up to 7 days before event
Eventbrite's fee is nonrefundable.
Do you create, fund, support or enable social impact media? Join us at the inaugural Impact Media conference 2-6pm GMT, Wed.26th January.
About this event
Join us to learn, debate, share, connect, engage - and be part of our journey to grow impact media in the UK and globally.
"Social impact media - TV, radio, print, podcasts, digital - can be a major driver of community, social change, democratic and civic engagement, voice and equity, education and skills, social enterprise and innovation." Caroline Diehl MBE
Via Zoom, we'll be bringing together key people involved in enabling social impact media platforms in the US, India and UK to thrive - as media owners, editors, practitioners, funders, policy-makers and social entrepreneurs.
This 'first of its kind' conference will inform, share and debate how we can grow Impact Media in the UK, learning from best practice in the US and India, with a vision to grow social impact, audiences and income for impact media in the UK, building sustainable and scalable models, and strengthening civil society in our nations, cities, towns and rural areas.
The conference will share and build on the findings and recommendations of Caroline's recent Churchill Fellowship, where she visited and researched impact media platforms and funders in the US, India and Sri Lanka.
Caroline Diehl MBE is Founder and Chair of Together TV (The Community Channel), the UK's only national broadcast TV channel dedicated to social action, now a co-operatively owned charitable Community Benefit Society. Caroline is also Founder of the Media Trust, the UK's leading communications charity, and an Entrepreneur in Residence at INSEAD. Following her Churchill Fellowship, and with investment from the Rank Foundation, she has recently launched Impact Media – a new resource for impact media practitioners and supporters, in the UK and globally.
Speakers include:
Daniel O. Ash, Associate Vice President, Community Impact, The Chicago Community Trust: Daniel leads grant making to community journalism, story-telling and campaigns for the Trust, and was previously VP at Chicago Public Media, responsible for massive growth in their two largest revenue categories—corporate sponsorship and individual giving.
Adam Cantwell-Corn, Editor, The Bristol Cable leads a cooperatively owned media platform, supported by contributions from readers, viewers and the community.
David Floyd, CEO and Founder, Social Spider, where he launched and runs 5 local community newspapers, alongside Bubblewrap, a new London community news aggregator platform.
Sara Lomax-Reese, CEO of WURD Radio, leads one of the few remaining black-owned talk radio stations in the US, and is Co-founder of URL Media, with S.Mitra Kalita, a new multi-platform network of Black and Brown media organisations.
Dhimant Parekh, Founder & CEO, The Better India, ​​the world's largest impact-focused content platform, driving on-ground impact every day, and read by over 300 million people.
Tracie Powell, Harvard Shorenstein Fellow and Founder of The Pivot Fund, a new venture philanthropy organisation dedicated to investing US $500 million into independent BIPOC-led community news.
Padma Priya, Co-founder and Editor-in-Chief, Suno India, the award-winning podcast platform creating social impact from high quality under-reported stories.
Nafisa Rahimi, Co-Founder, Muslim Mamas, a UK-based global online media platform and community for Muslim mothers.
Sunil Rajshekhar, CEO, the Independent & Public-Spirited Media Foundation, that funds and mentors independent, public-spirited and socially impactful media across India.
Vince Stehle, Executive Director, Media Impact Funders, a membership organisation in the US that advances the work of funders committed to public interest media.
Shamus Toomey, Editor-in-Chief and Co-founder, Block Club Chicago, a fast-growing non-profit newsroom, owned by its members and readers, dedicated to delivering reliable, nonpartisan and essential coverage of Chicago's diverse neighbourhoods.
Martin Wright, Chair of Positive News, the cooperatively-owned UK magazine 'for good journalism about good things'.
Plus audience engagement from impact media editors, owners, social entrepreneurs, funders and policy-makers.
Your conference booking will include:
Attendance at our inaugural Impact Media conference
up to 4 'Follow-up Friday' 1hr sessions available only to delegates
Conference report
Impact Media Research Report: Impact Media: building common cause - a review of how civil society 'social impact media' is funded, structured and delivers positive social change in the United States, India and Sri Lanka, with recommendations for the UK.
Book now to be part of our inaugural conference!
Sign up to our Impact Media newsletter here: https://www.impactmedia.global/
Join us to learn, debate, share, connect, engage - and be part of our journey to grow impact media in the UK and globally.
**Contact caroline@impactmedia.global if you cannot pay the full ticket price of £35 - we have some bursaries available.**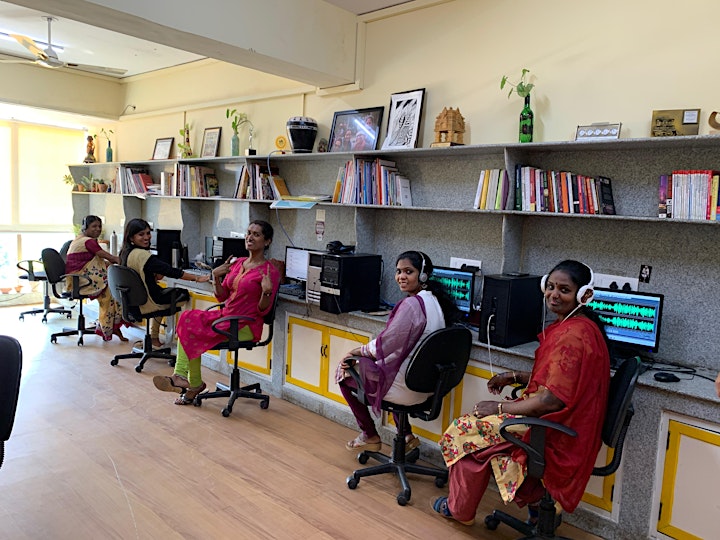 Date and time
Location
Refund policy
Refunds up to 7 days before event
Eventbrite's fee is nonrefundable.