Impact of emergency measures on accessible and inclusive public space
Thinking through the impact emergency measures have on accessible and inclusive public space
About this event
In order to help build a richer connection between the academic and policy worlds, the Leeds Social Sciences Institute (LSSI) at the University of Leeds and the Department for Transport (DfT) have jointly developed a new webinar series: Linking Leeds with DfT. This webinar series is an extension of the existing LSSI Linking Leeds webinar series and of the DfT 'Think People' series.
Presenters: Prof. Anna Lawson, Bryan Matthews, Dr Morgan Campbell from the University of Leeds.
This talk will last around 30minutes and will be followed by a 30 Q&A session in which there will be opportunities for more interactive discussion. Further joining details will be added in due course.
**Please aim to join us at 12:45 so that we can begin the session promptly at 13:00.
Abstract
Inclusive Public Space (IPS) is a five-year, European Research Council funded project investigating social justice and accessibility issues related to city streets that unintentionally exclude pedestrians whose circumstances do not meet general expectations about mobility or ability. Spread across 10 cities in five different countries, the project is transdisciplinary and employs a range of participatory methods to better understand the experience of pedestrians and issues at stake.
In this presentation the research team will present early findings from the IPS Leeds case study that speak directly to the impact COIVD social distancing measures have had on the accessibility of public space by disabled people, drawing upon examples participants face regarding street furniture, pop up cycle lanes, traffic calming, and pedestrian flows. Prof. Lawson, Matthews and Dr Campbell will then offer their thoughts and invite discussion on the question of where disability comes in when evoking emergency transport measures and the longer-term question of how to better build universal accessibility into the designing of streets and active travel initiatives.
Want to discover more opportunities like this?
LSSI aims to support collaboration, whether across the social sciences at Leeds, or with external organisations and partners from a variety of different sectors. If you would like to sign up to our Leeds Social Sciences Institute (LSSI) newsletter to receive updates about events and opportunities like this, please follow this link: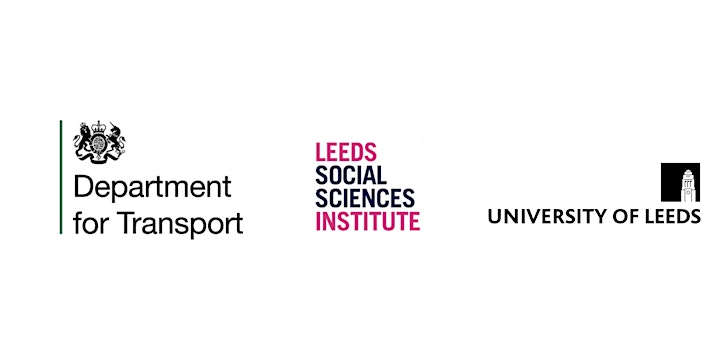 Organiser of Impact of emergency measures on accessible and inclusive public space